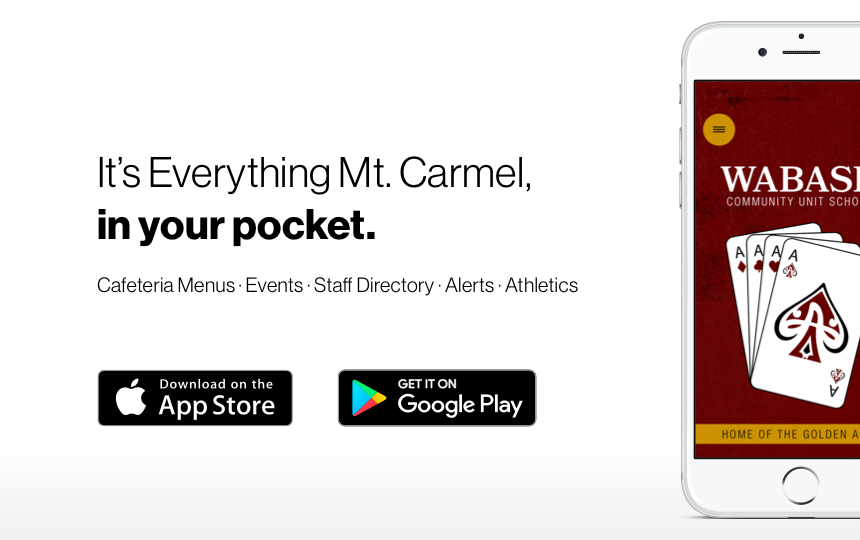 Wabash CUSD #348 App
Tracee Bleyer
Tuesday, July 23, 2019
Wabash CUSD is thrilled to announce our new app for mobile phones! It's Everything Mt. Carmel, in your pocket. Stay up-to-date with access to real-time sports scores, the daily cafeteria menu, news from administrators, student stories, and even emergency notifications.
Click here to view our new App
You can download the app for free on both Google Play or the Apple App Store.
Download for Android: http://bit.ly/2YbxG0v
Download for iPhone: https://apple.co/2YjebmA