EDIT MAIN
Singing 7
An elite group of 7 Mount Carmel High School singers who perform at various activities. Check back for highlights of 2019-2020.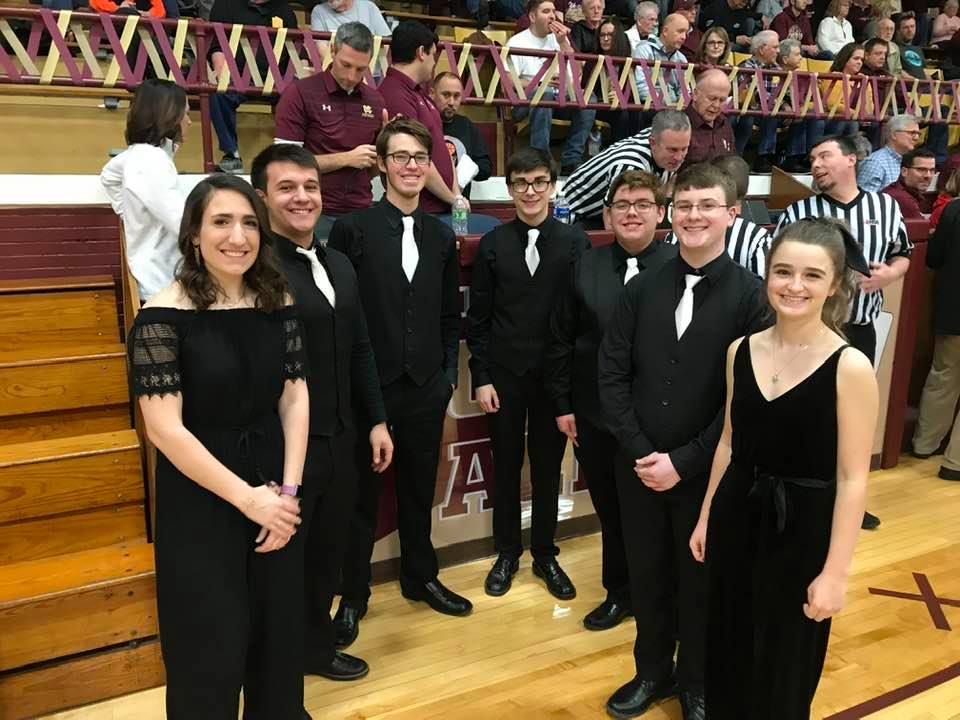 Singing 7 performs STAR SPANGLED BANNER at Homecoming 2019
Singing 7 Performs for School Board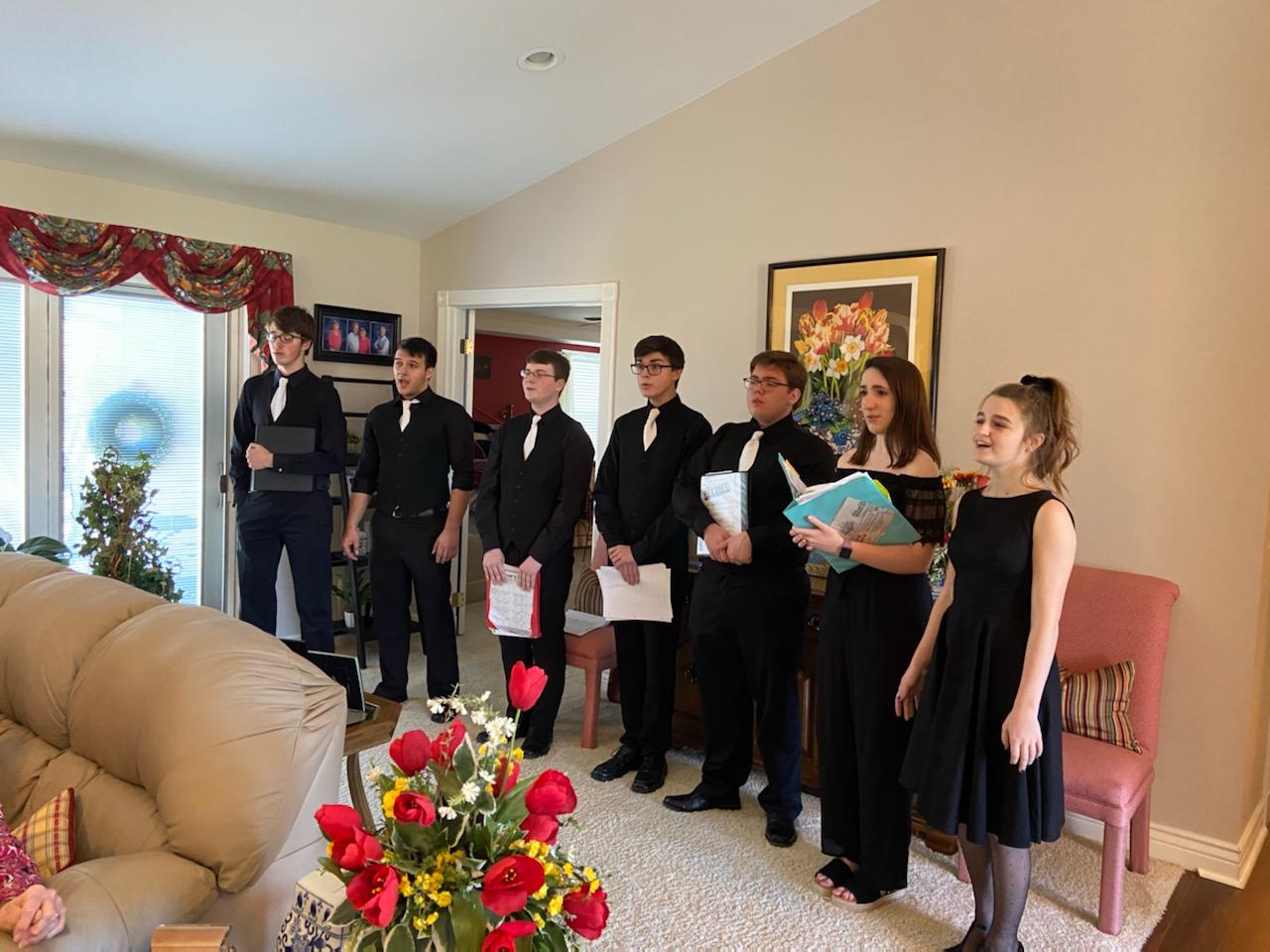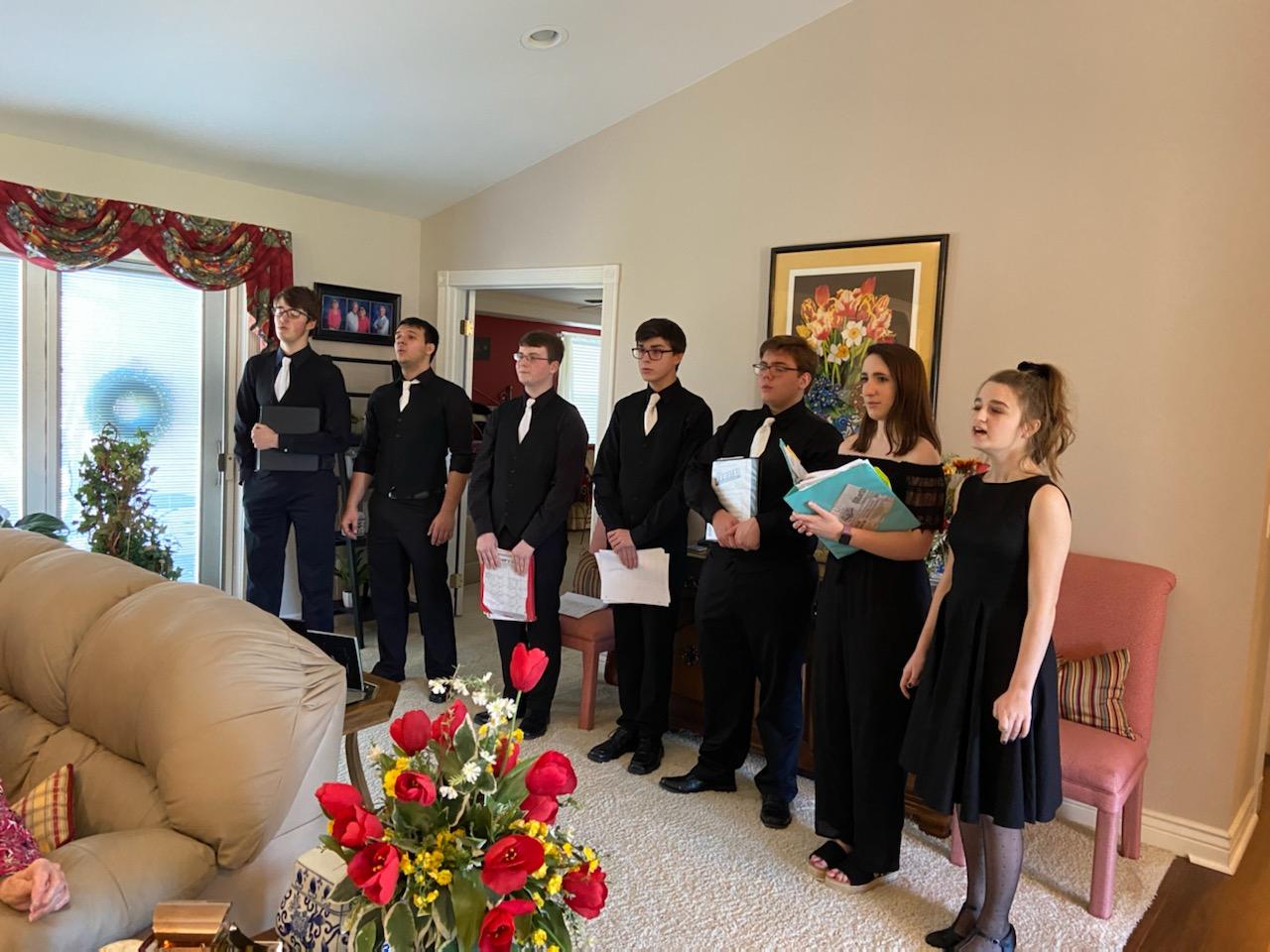 Singing 7 performing at the home of Marilyn Kieffer for Reviewer's Matinee
Singing 7 set to perform on channel WEVV 44, December 25th at 5 a.m.-9 a.m.