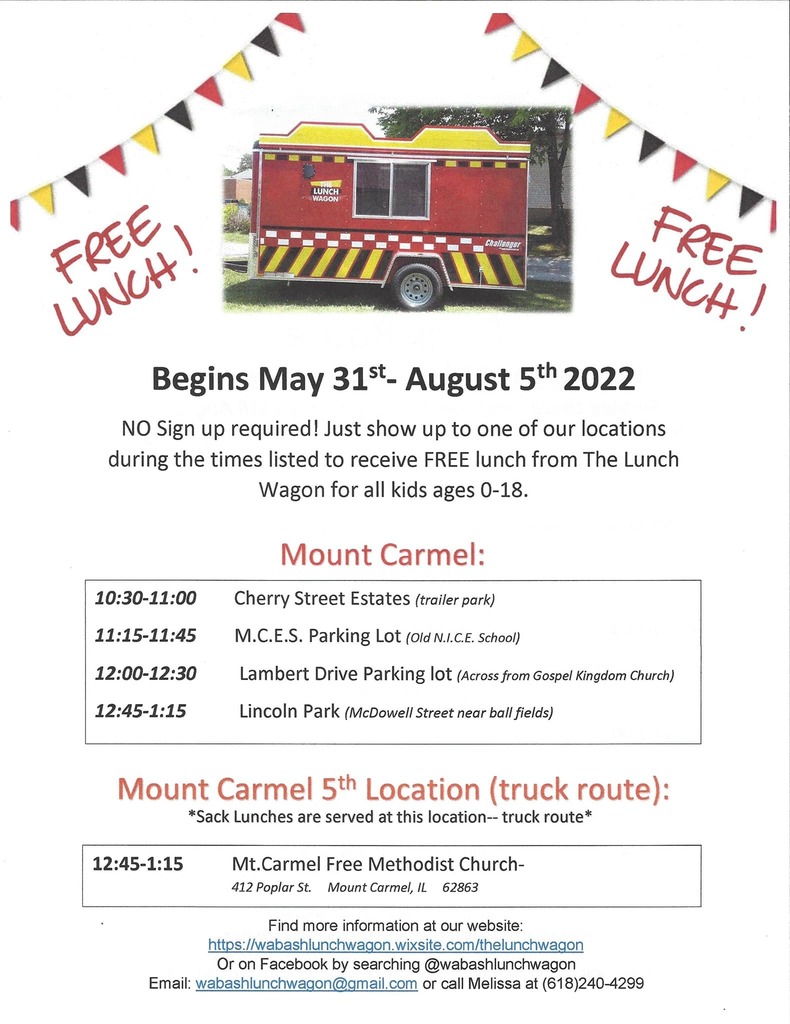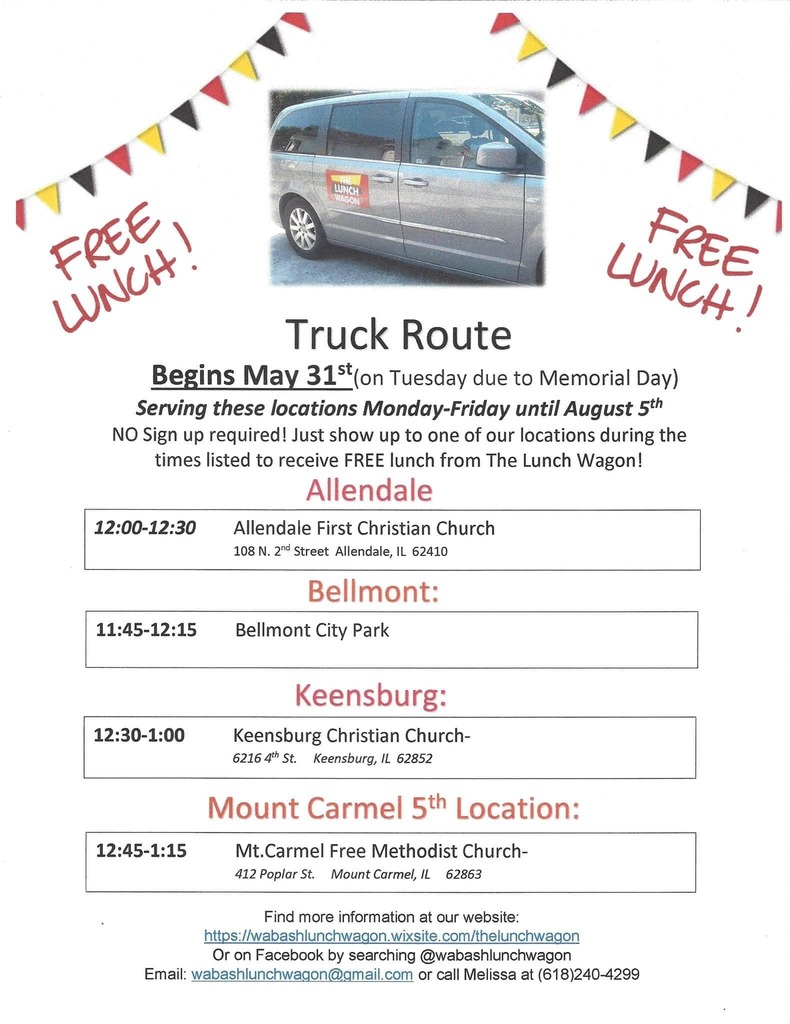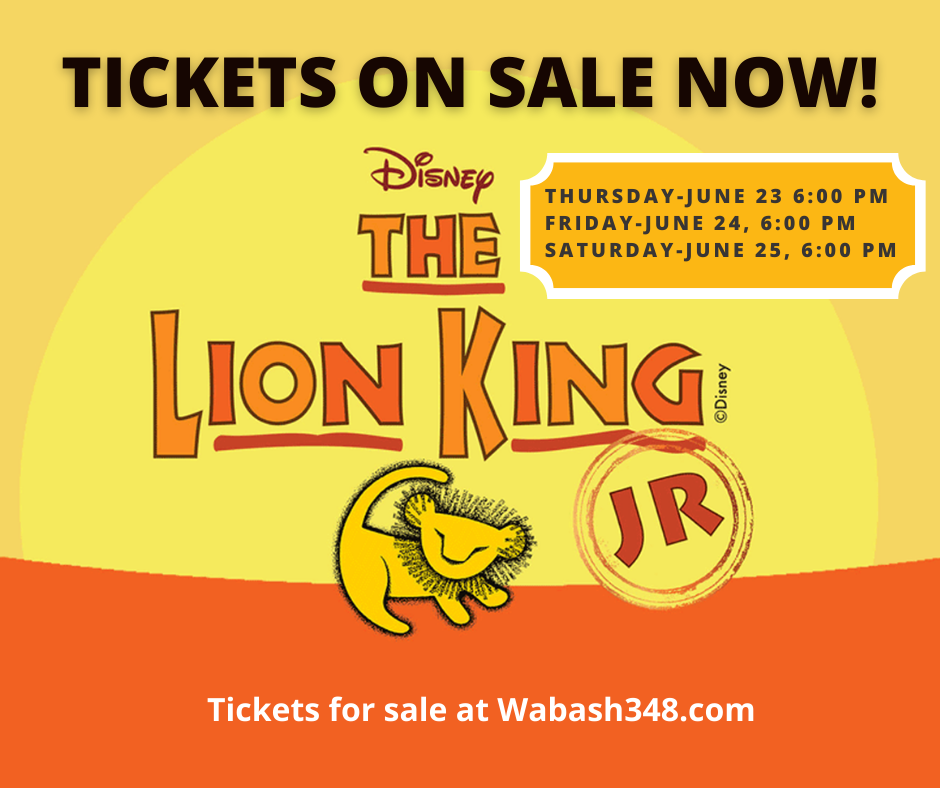 Wabash CUSD #348 is in the process of planning and developing the 2022-2023 Title I budget to promote the academic growth and achievement of our students. Your input is essential in establishing and accomplishing our future goals and preparing our students to meet or exceed grade-level expectations. Please take a brief moment to fill out this short survey. Thank you. >>
https://www.surveymonkey.com/r/2122psurvey
<<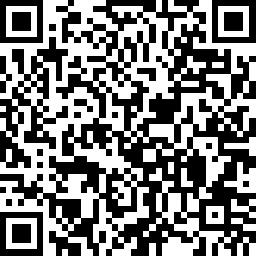 MCGS Families- The end of year awards program for MCGS students will be held Monday, May 23rd in the MCGS gymnasium. 3rd and 4th grade awards will be given at 9AM. The 5th and 6th grade awards program will be at 2PM. Parents are welcome to attend. Please use the activity (gym) entrance.

Walk-In Immunization clinics through the summer will be available at Wabash County Health Department for school shots & lead screenings. Tuesday, June 7th 7am-5pm. Tuesday, July 12th 7am-5pm. Tuesday, August 9th 7 am-5pm.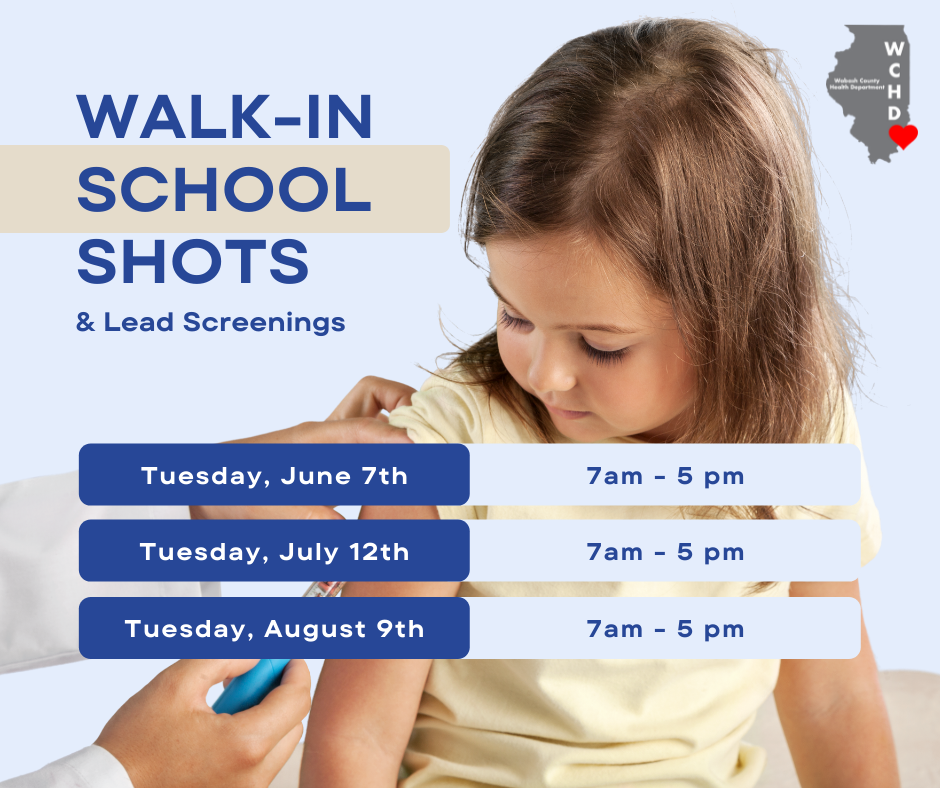 ATTENTION MCGS 4TH GRADE STUDENTS AND THEIR PARENTS! Parent meeting for all 4th grade students who are interested in joining band next school year will be MONDAY, MAY 9 at 6:00 p.m. in the Grade School Cafetorium. Contact Mrs. Wall,
ewall@wabash348.com
for more information. Now is the time to Be Part of the Band!

Physical and Dental forms went home with your student yesterday, May 3rd. Please schedule these appointments ASAP. These are required for 6th grade entry. Thank you, Stephanie Kolb BSN, RN, PEL-CSN

Auditions for The Lion King Jr begin tonight, April 28 at 3:30 p.m. until finished. Auditions are for all Wabash #348 students 5th grade and up. Call back auditions, if needed, are scheduled for April 29 at 3:30 p.m. Any questions, email Ellen Wall,
ewall@wabash348.com
.


Attention MCGS 5th and 6th graders! If you have any interest in trying out for the 22-23 MCJHS Cheer team, there will be a meeting Thursday, April 21st in the MCGS library with Coach Sydnee Berberich at 2:40PM to discuss tryout information. Interested students should sign up in the MCGS office.

MCGS 5th Grade Parents- 5th Grade students will be completing the Illinois Science Assessment next week on Tuesday (April 19) and Thursday (April 21). Please see the following for more information:
https://5il.co/18qo2

MCGS Families- We begin IAR testing tomorrow, Tuesday, April 12th. Testing will continue throughout the rest of the week. Please make sure your student gets a good night's rest and has breakfast each morning. As a reminder, breakfast is offered at no charge each morning in the cafeteria as long as your student is here by 8am. Also, we will have no school this Friday, April 15th and Monday, April 18th for the Easter holiday. Thank you.

Message from Aly Mae Images: All proofs for MCGS Spring Pictures have been sent out to parents over the weekend. If you have not received a text to view your student's pictures, please email Amanda Macer at
alymaeimages@gmail.com
to receive the link and your child's specific password. Note: If you already know your child's student ID, that can be used as their password at this link to login:
https://AccessMyEvent.com/MFF9Y8

MCGS students are gearing up for IAR state testing next week (April 12th-14th). This week, we're getting pumped up for IAR testing with fun spirit days. As a reminder to always use our "thinking caps", we will have HAT DAY tomorrow (Monday, April 4th). Tuesday will be SWEATS day because these tests are "no sweat"! Join in on the fun and let's rock these upcoming state tests!

Aly Mae Images Spring Portrait Day is coming! March 16 for MCGS Students. For more information: >>
https://5il.co/16tmc
<<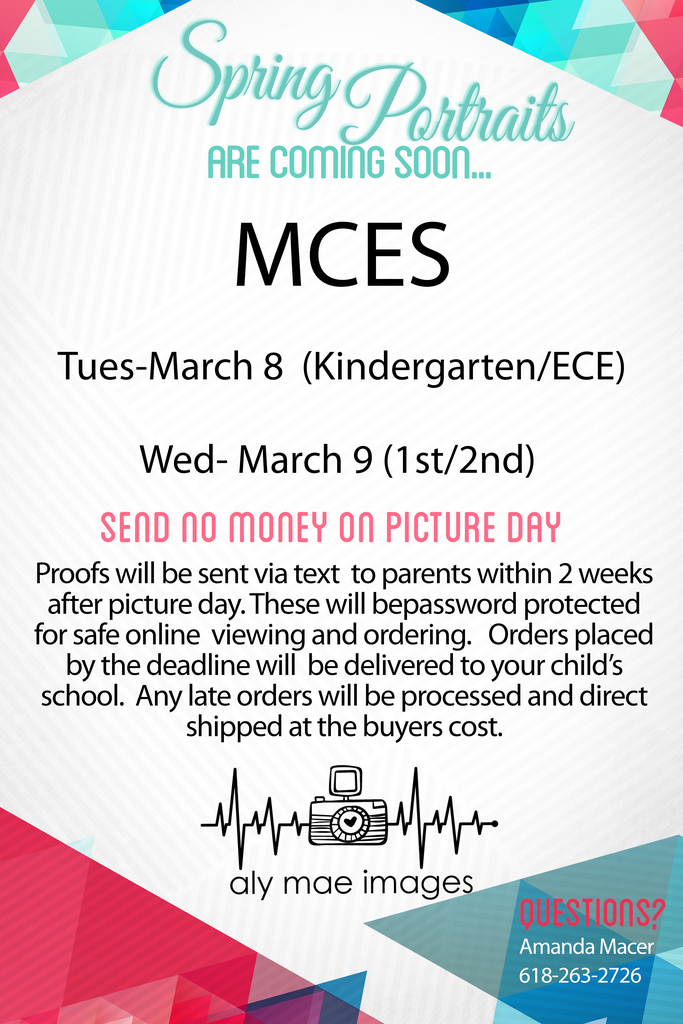 Health requirements for 6th grade entry. Physical exam, Tdap immunization, Meningitis immunization and dental exam. Please do not wait to schedule these appointments and vaccinations. If you have any questions please call me at 262-5104 ext 112. Stephanie Kolb BSN, RN, PEL-CSN

Book Blast Winner: Arrrrgh matey! We found us our fourth and final Treasure Chest Full of Cash Winner today. Shiver me timbers! Now ye lads and lassies, the next prize drawing is for the iPad. So, get those sea legs moving and head to your computers to complete your Treasure Map to be entered to win!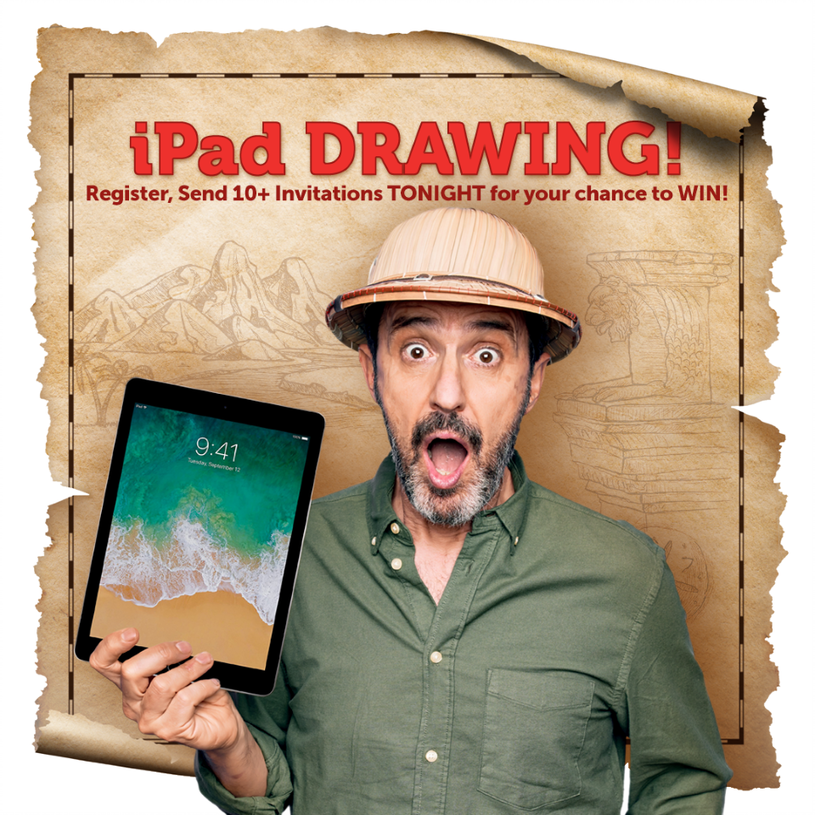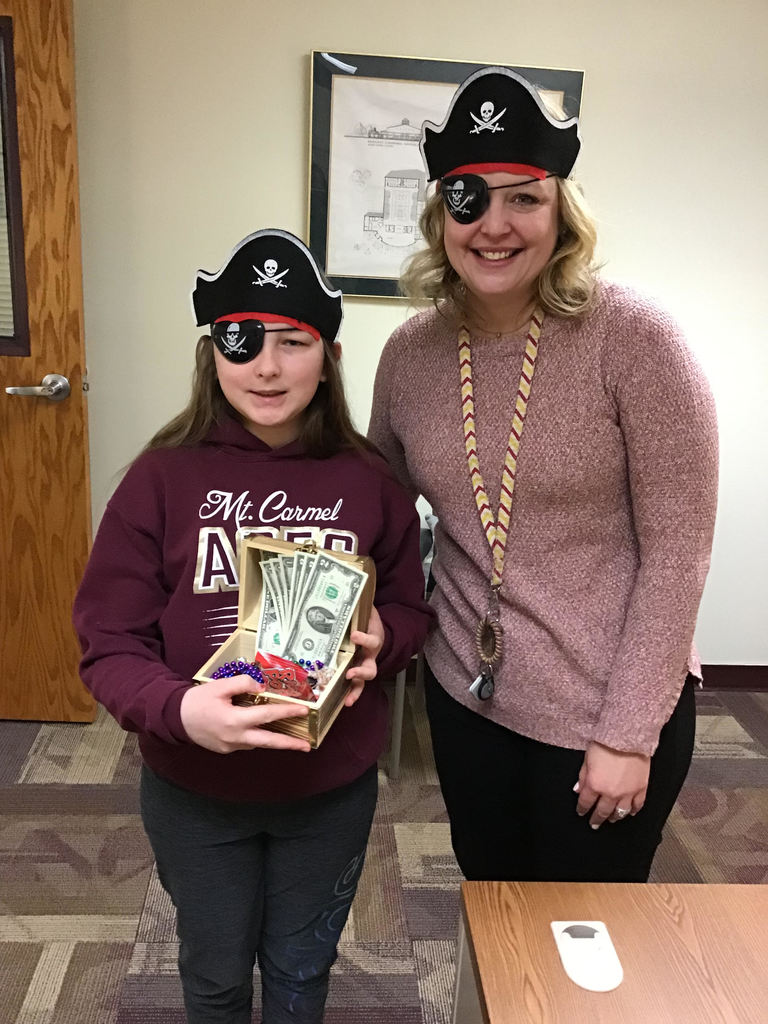 Thanks to everyone who has turned in their Treasure Map so far this week. We now have our third Treasure Chest Full of Cash winner for the Book Blast! It's Jaedon from Ross's 4th Grade Class! Congratulations Jaedon! Now, the rest of you still have time to get in on the drawing for the 1 remaining Treasure Chest Full of Cash on Monday and the iPad drawing on Tuesday.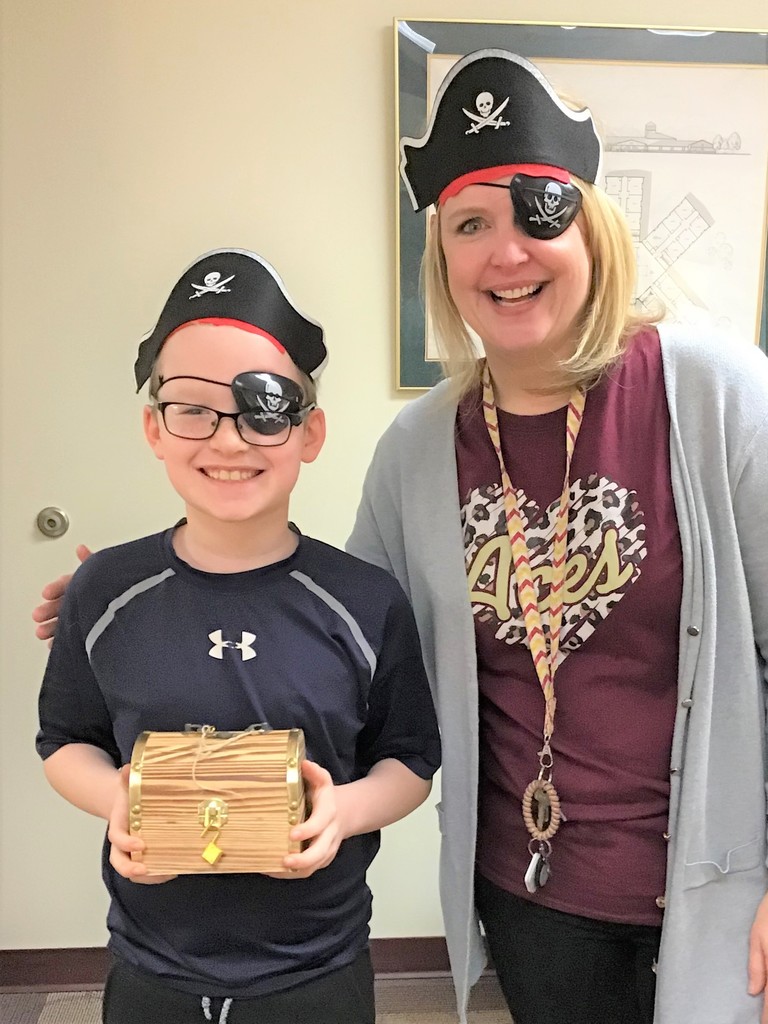 Great job to everyone who has turned in their Treasure Map the last two days! We now have our second Treasure Chest Full of Cash winner for the Book Blast! It's Tegan Oliver from Alka's 3rd Grade Class! Congratulations Tegan! And don't forget students, there's still time to get in on the drawing for the remaining Treasure Chests and the iPad. So be sure to complete those Treasure Maps!

​Treasure awaits! One of our lucky students won a chest of fortunes TODAY. Parents/students - Return your completed Treasure Maps to be entered to win. There are still 3 more days of pirate's treasure to give away….plus an iPad!