This message is for all parents who purchased Chromebook insurance at the beginning of the year. Most high school students received a new touch screen Chromebook recently and we just wanted to let you know that we have submitted the new serial numbers for the new devices to schooldevicecoverage.com. That means that there is nothing you need to do at this time to update that information. If your child receives a different Chromebook that was not part of the mass distribution, please make sure you update that information directly with schooldevicecoverage.com. If you have any questions, feel free to call the school at 618-262-5104.

FBLA has been busy this holiday season with #GivingTuesday, the Christmas Parade and ringing bells for the Salvation Army!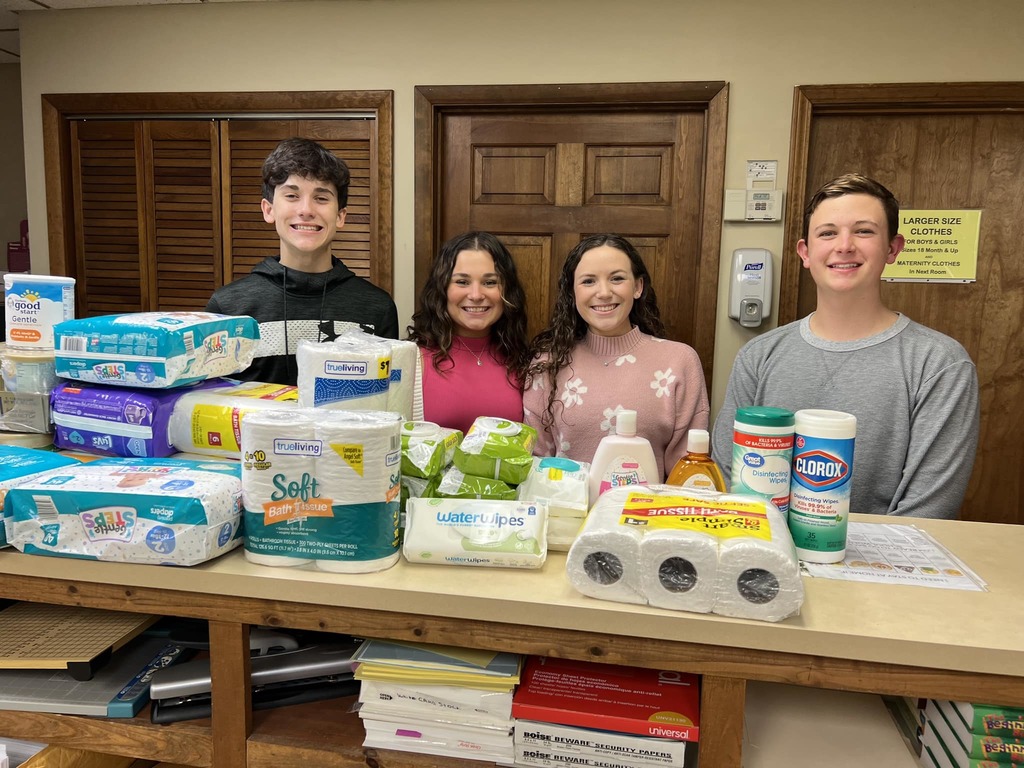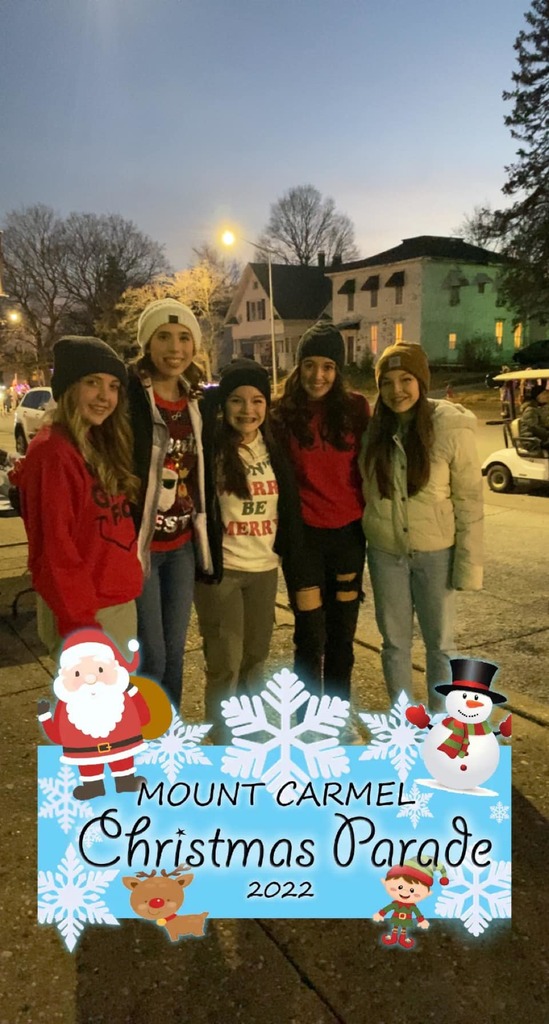 Congratulations to the Golden Aces Wrestling team on their 5th place finish at the Lawrence County 13 team Invitational today. Go Aces!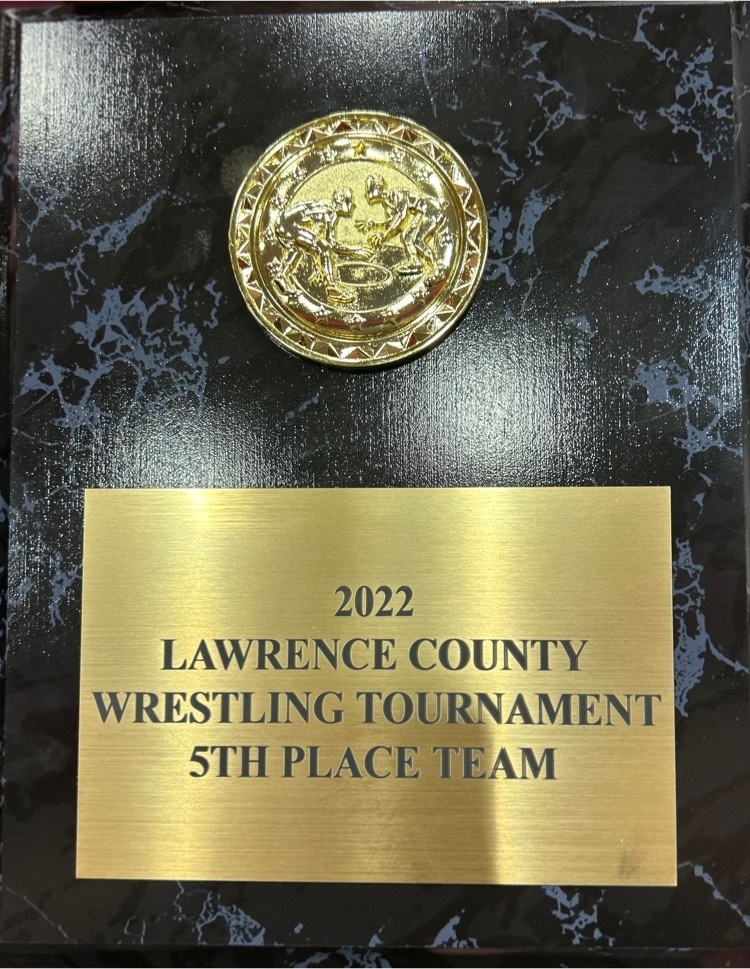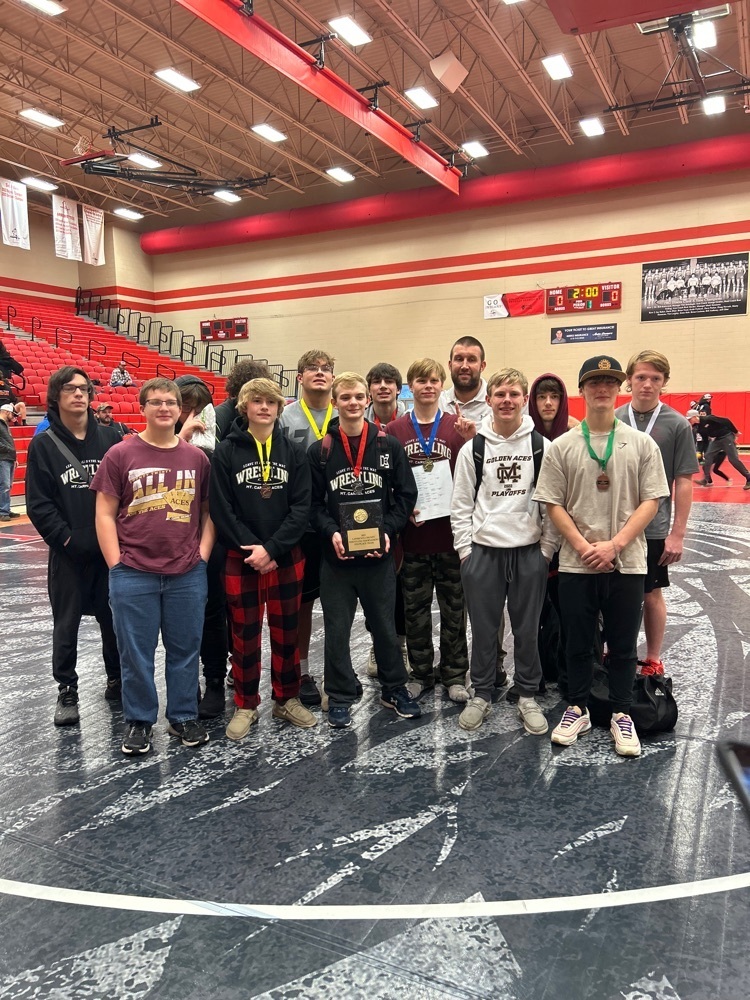 Grow Ag Leaders exists to make youth aware of the various career opportunities within the industry of agriculture by providing scholarships that help further their education. The Bayer Fund, a philanthropic arm of Bayer, offers $1,500 scholarships to students pursuing a career in various sects of agriculture. Website/Application:
https://www.ffa.org/participate/grants-andscholarships/scholarships/
Eligibility/Requirements: • Must be a high school senior (public, private or home-schooled) or enrolled in college full time (minimum of 12 credit hours). • Must be planning to pursue a degree in a qualifying area of study. • Must be planning to attend a vocational, 2-year or 4-year qualifying ag related study program after high school. • Must meet a minimum 2.5 GPA requirement. • Must obtain no less than two electronic endorsements from qualifying farmers who live or farm in an eligible county.

The freshman/sophomore game originally scheduled to be played at Marshall on Thursday, December 1st, will now be played at HOME on Friday, December 2nd at 5:00. So Friday night's schedule at home against Marshall will be as follows: 5:00pm - Freshman/Sophomore game 6:00pm - JV game 7:30pm - Varsity game

Graduation Order Taking Day for Seniors at Mt. Carmel High School will be Thurs Nov 17 in the library. There will be a Senior Class meeting Wed Nov 9 in the auditorium to discuss the order taking process. If you have any questions, please feel free to contact Mr. Kieffer
rkieffer@wabash348.com
Congratulations Class of 2023! Jostens met with the Senior Class last week to go over information to prepare for graduation and the celebration of their senior year. As we work through this school year and try to get back to normal as much as possible, one of the most exciting and important times for seniors and parents is preparing for commencement this Spring. We want to make sure this year's senior class has everything they need to celebrate and be honored for all their hard work and perseverance, especially these past few school years! IMPORTANT – Please look for our official graduation announcement and senior packet that all seniors were given during a senior meeting last week. The announcement was designed by representatives of the senior class and is an important part of the graduation order to send to family and friends regarding our commencement details regardless of their ability to attend the ceremony. It is very important for all orders to be placed on time for the custom graduation announcements and cap and gown. We want to make sure that all seniors have the correct items to celebrate their achievement of MCHS graduation. On Thursday, November 17, our partner Jessica Hageman with Jostens will be at MCHS to answer questions and collect graduation orders in person. There are many different options when placing your order – there are package options and individual ordering on the order forms. The BEST VALUE is the ACES Package – the items that the seniors want to celebrate, the custom announcements to announce the accomplishment, and the custom gear to wear to graduation… and the Cap, Gown, Tassel is FREE in the ACES PACKAGE. Seniors need to either bring in their order and down payment or place their order online at :
https://www.jostens.com/apps/jcom/router.mvc?type=K_12&code=GPO&product=GP_PKG_ANN&cn=1074549
If there are any questions, please contact:
jessica.hageman@jostens.com
Jessica Hageman Hageman & Associates, LLC JOSTENS Inc. 217-531-7832 CELEBRATING MOMENTS THAT MATTER Did you get this?Thank you for the information!Congratulations!

Veterans Day display 2022 MCHS thanks Jayden Pettyjohn for your help!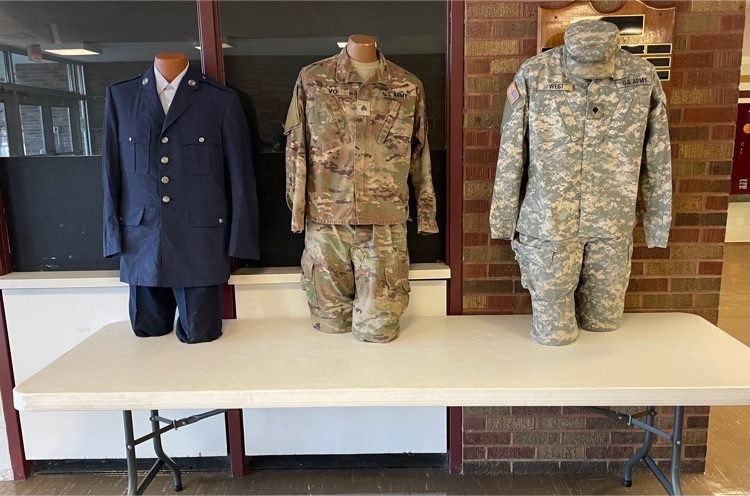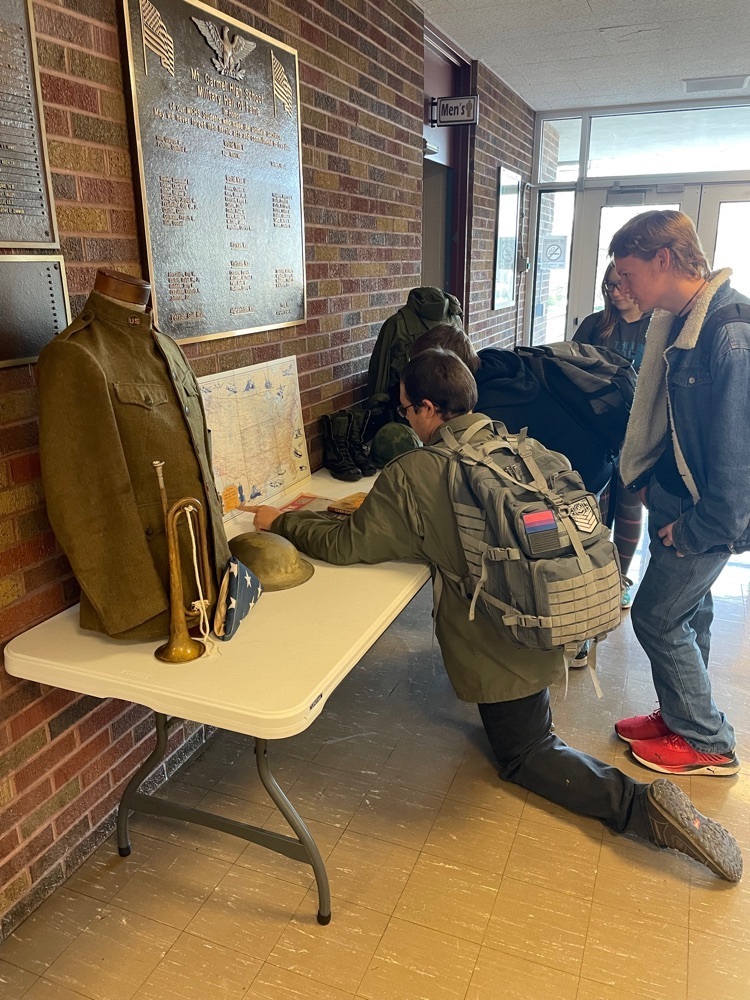 REMINDER - School will not be in session tomorrow, November 8, 2022 for the Election Day Holiday.

ONLINE TICKET SALES ARE NOW OPEN for the 2022 MCHS Music Department Christmas Madrigal Presentation - WHITE ELEPHANT CHRISTMAS. Last year, the Duke completely missed it on the King's Christmas gift. To show his displeasure, the King gave the Duke a white elephant, which is ruining him financially. This year, the Duke searches for the perfect Christmas gift, so the King will be happy and take back the elephant. Appropriately, Town Crier suggests a white elephant exchange. Will the Duke find that perfect gift? Get your Madrigal ticket to find out and enjoy a magical evening of food, laughter and entertainment. Link to order tickets >>
https://app.arts-people.com/index.php?ticketing=mchsm
.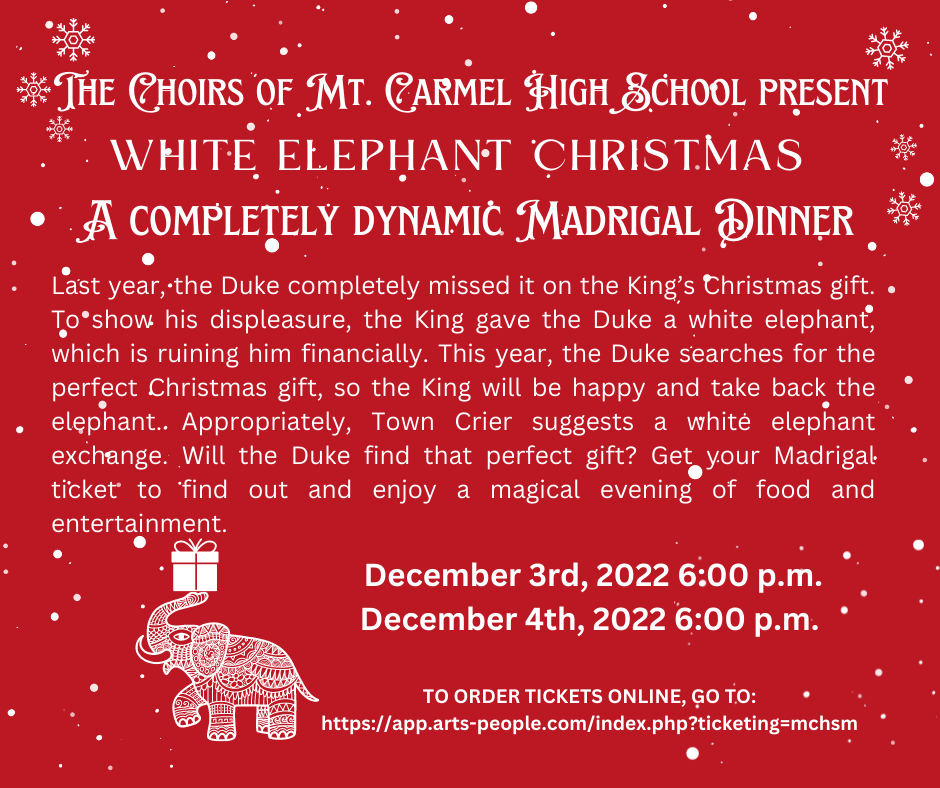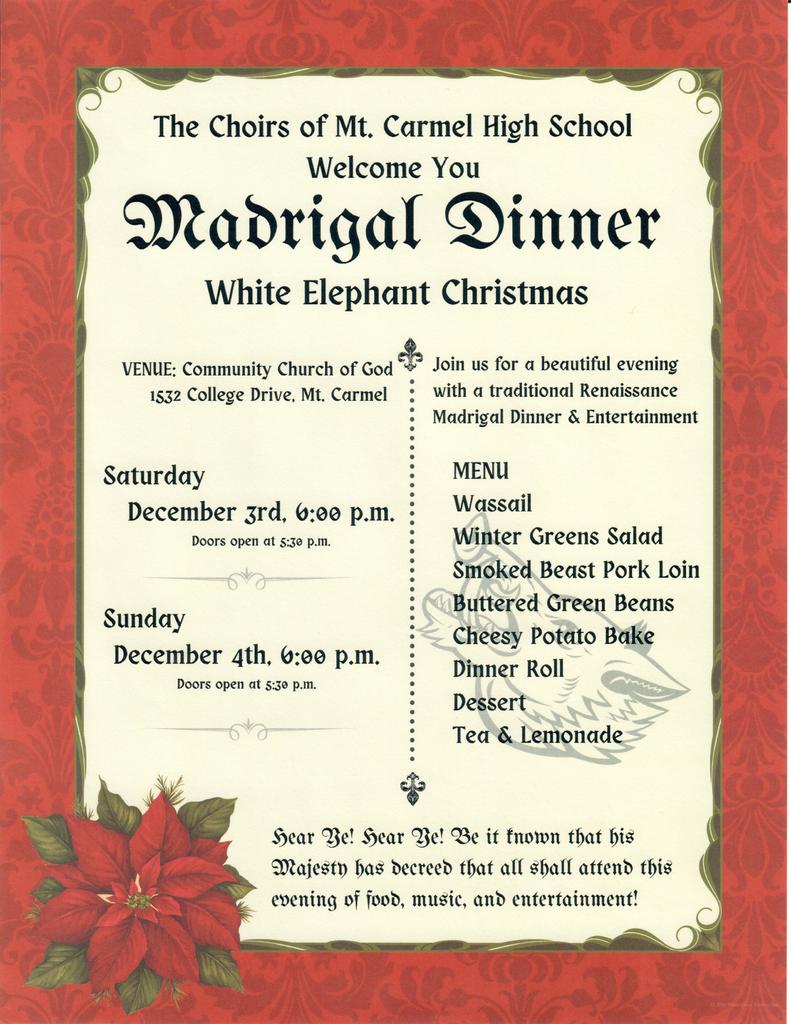 Graduation Order Taking Day for Seniors at Mt. Carmel High School will be Thursday, November 17th in the library. There will be a Senior Class meeting on Wednesday, November 9th in the auditorium to discuss the order taking process. If you have any questions, please feel free to contact Mr. Kieffer at
rkieffer@wabash348.com
.
Seniors: The Save Abandoned Babies Foundation is offering five $1,000 Scholarships to High School Seniors in Illinois. The award winners will receive a $1,000 scholarship to their college or trade school of choice. The student must be eligible for high school graduation or pass the G.E.D. in 2023 and attend school in the fall of 2023. To qualify for this scholarship, please submit a 30-60 second Tik Tok video that demonstrates a creative, factual, educational message about The Abandoned Newborn Infant Protection Act. To learn about the law, go to
www.SaveAbandonedBabies.org
. Information is also available in the Guidance office. The deadline is March 1, 2023.

The Mt. Carmel High School Lady Aces Volleyball team will play in the Regional Championship at HOME on Thursday, October 27th against Hamilton County. The match will start at 6:00pm. Tickets are $5 and will be sold at the gate. Come out on Thursday and support your Lady Aces!

Today junior and senior students attended the MCHS college/career day with 12 colleges, 10 local businesses, and military branches attending. Students had a period to explore the different post high school options to assist them with their future plans.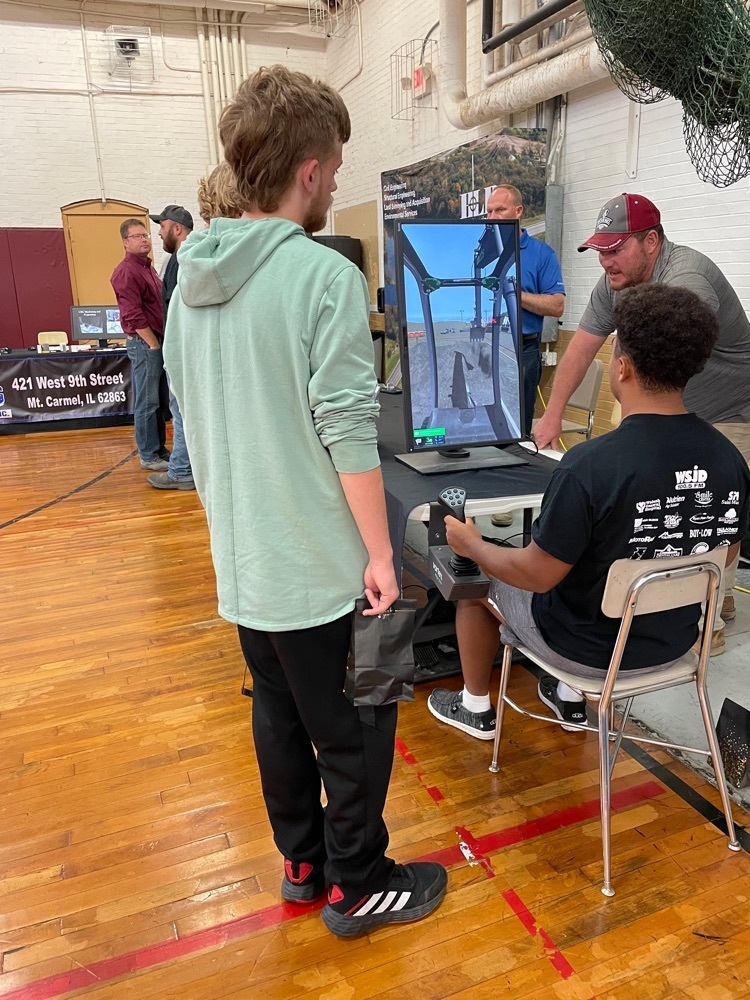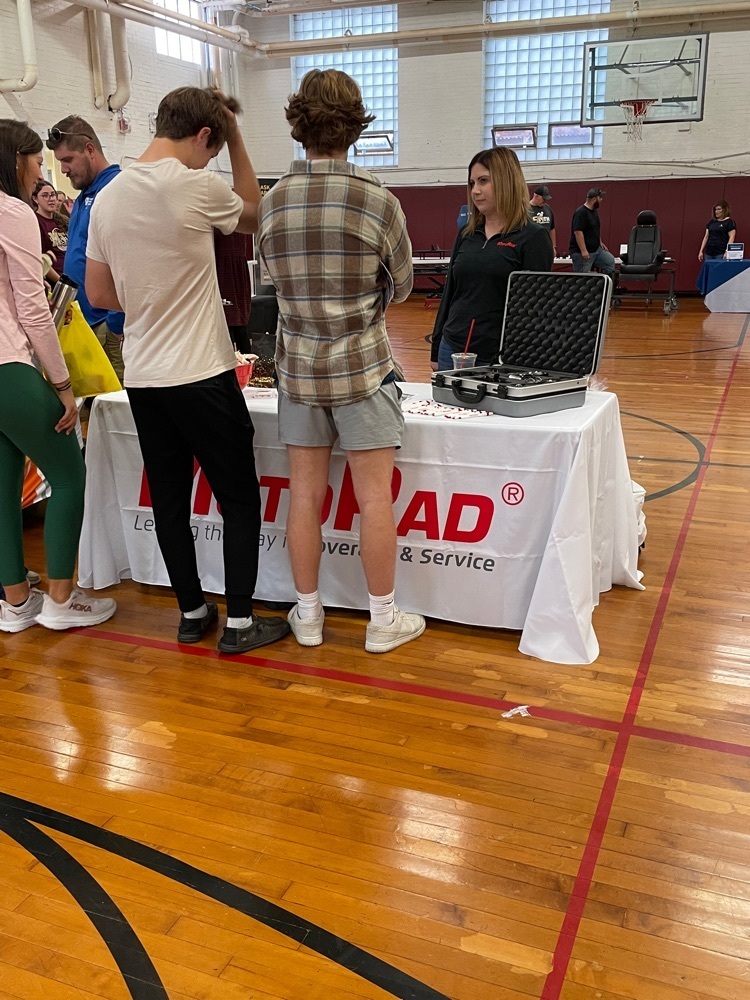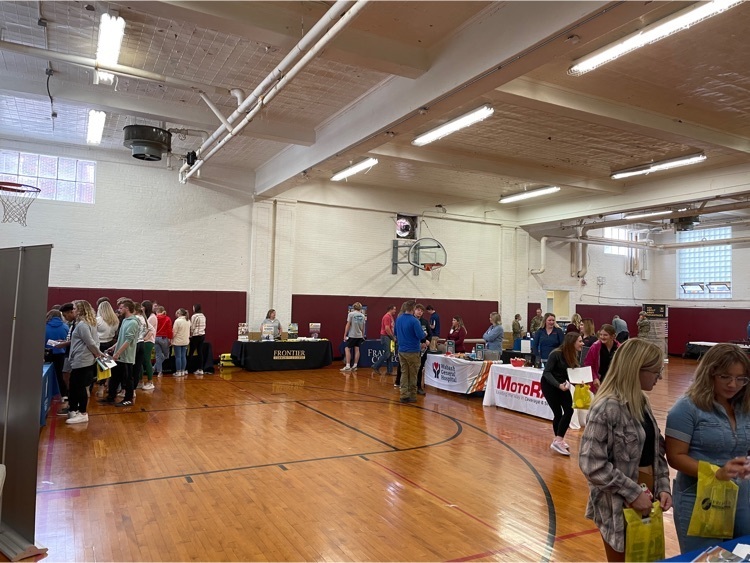 MCHS winners of the Creative Contest for Wabash 348 Students during Digital Citizenship Week!

Creative Contest for Wabash 348 Students for Digital Citizenship Week!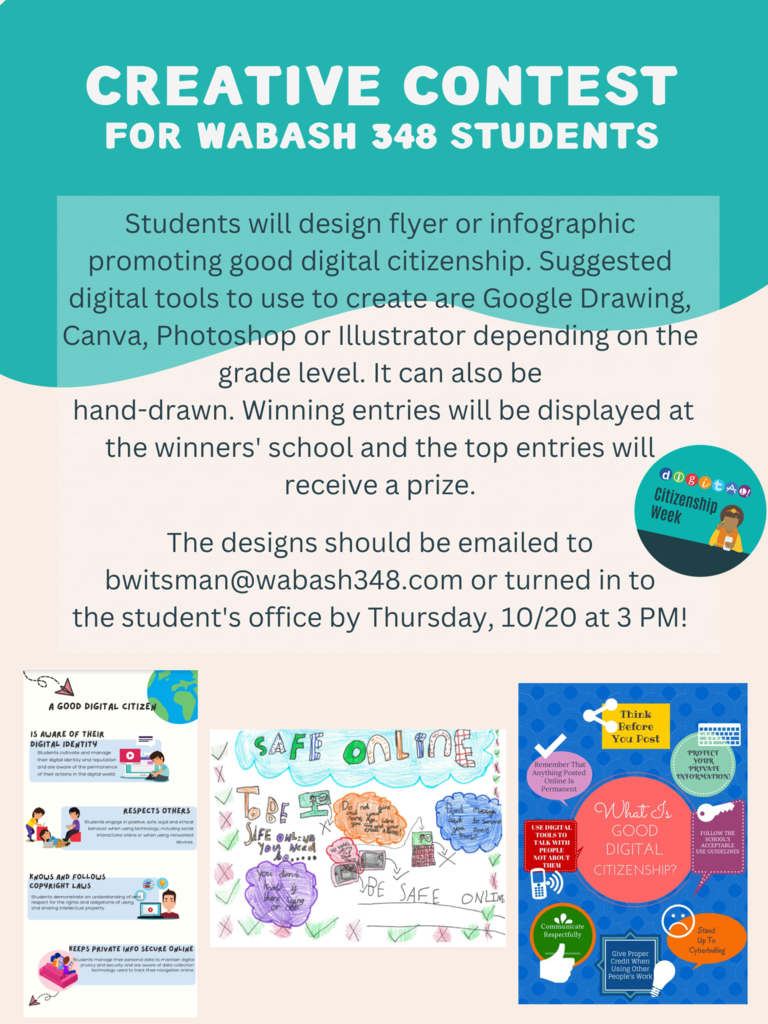 Just a reminder about Parent Art Night in the art room during parent teacher conferences this week (Tuesday & Thursday evening, 5-8) Art activities will be available for you and your student to participate and if they are in art-they can even be your teacher 😊we would LOVE to see you there, all are welcome! If you have questions feel free to email
rdrone@wabash348.com
or message us on Facebook: mchs visual arts