The Summer Woods class finished their off campus project of washing and staining a deck as well as hanging new shutters. They worked hard and did a great job!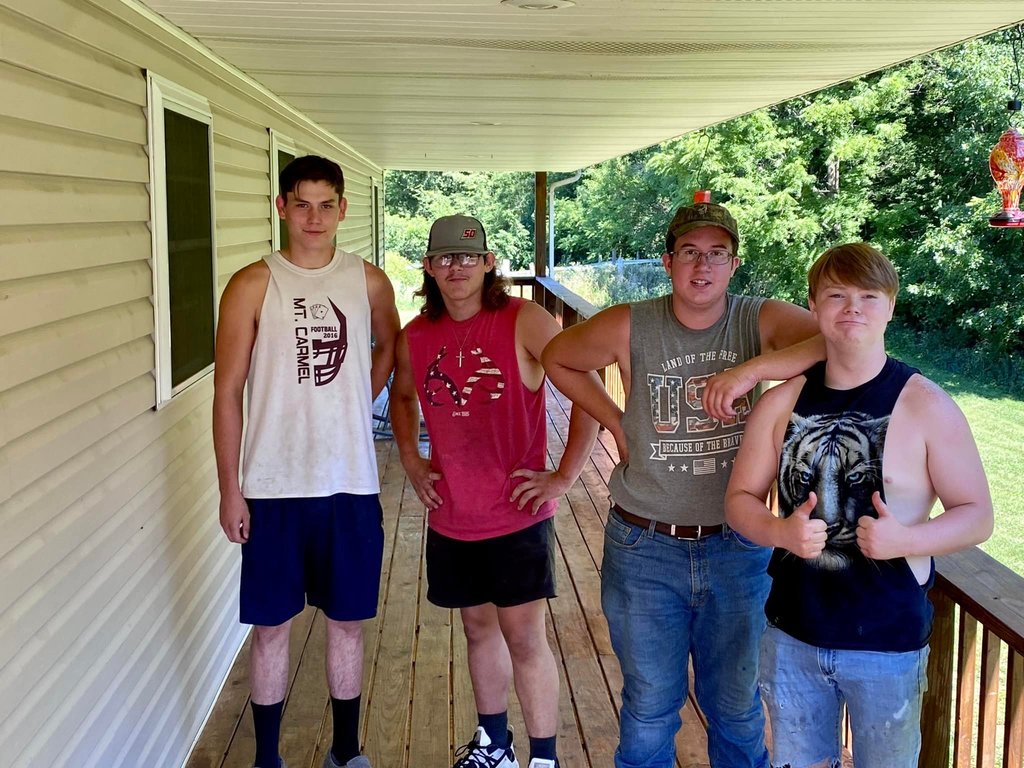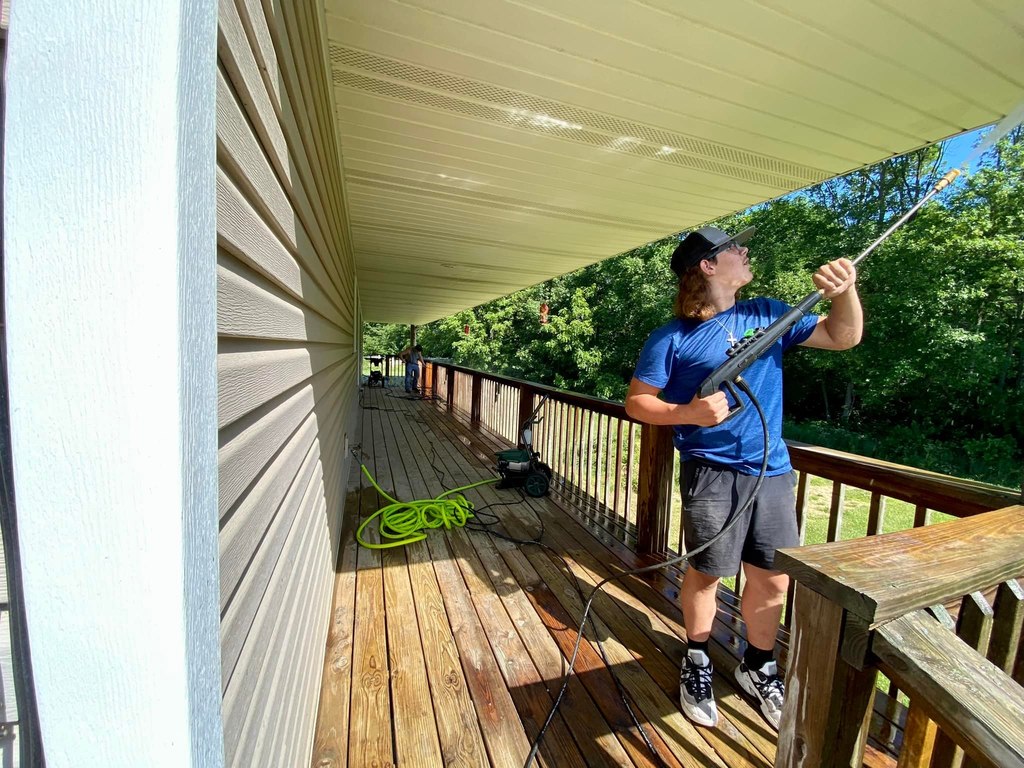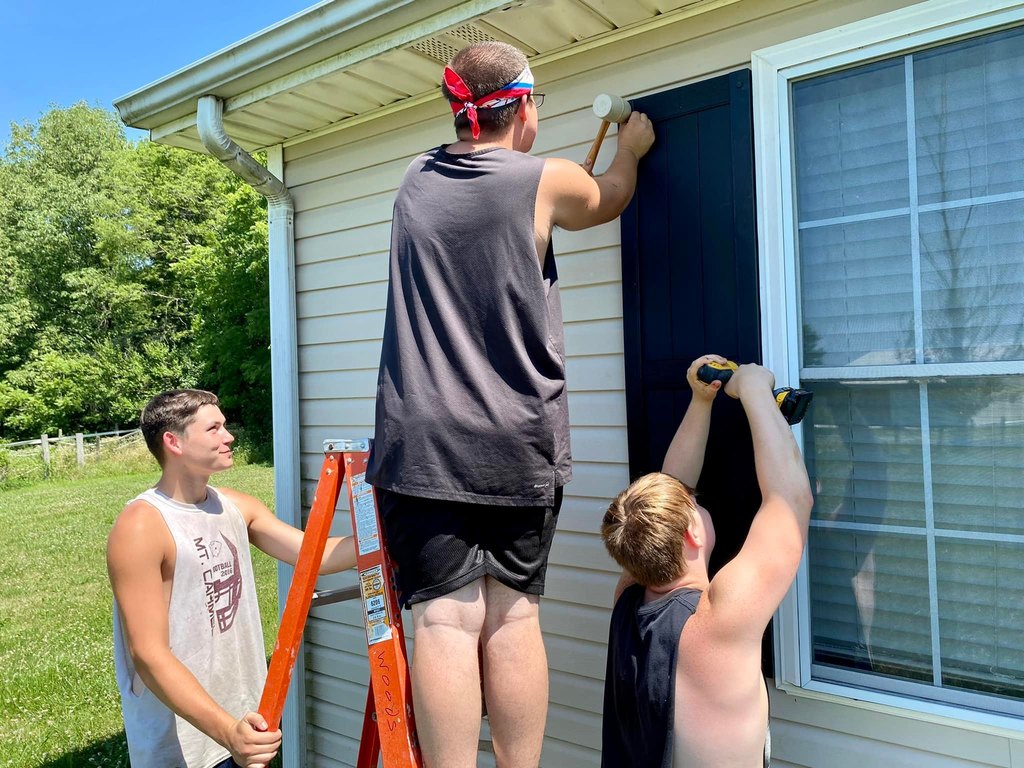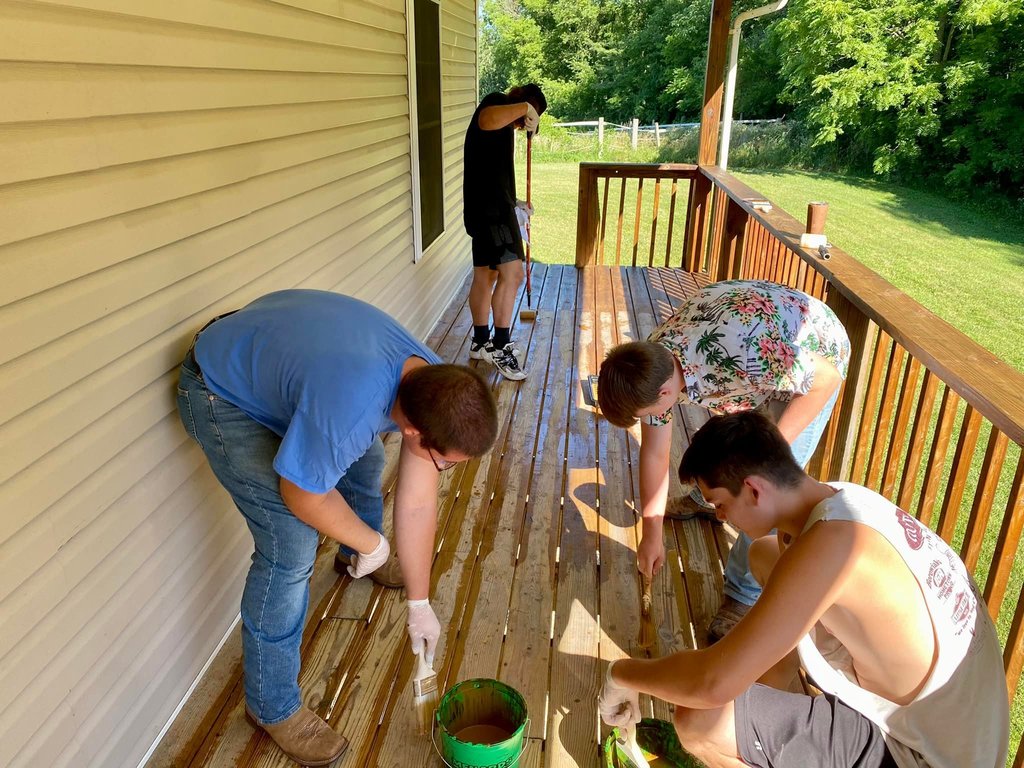 Power washing 101 for these Woodworking Home Improvement students. Thanks to MCHS Woodworking Instructor Mr. DeStefano for all he does to grow his program.

I love the smell of freshly waxed halls in the summertime…it smells like victory. Major shoutout to Mr. Holt and his summertime crew for making our school look golden for our Aces!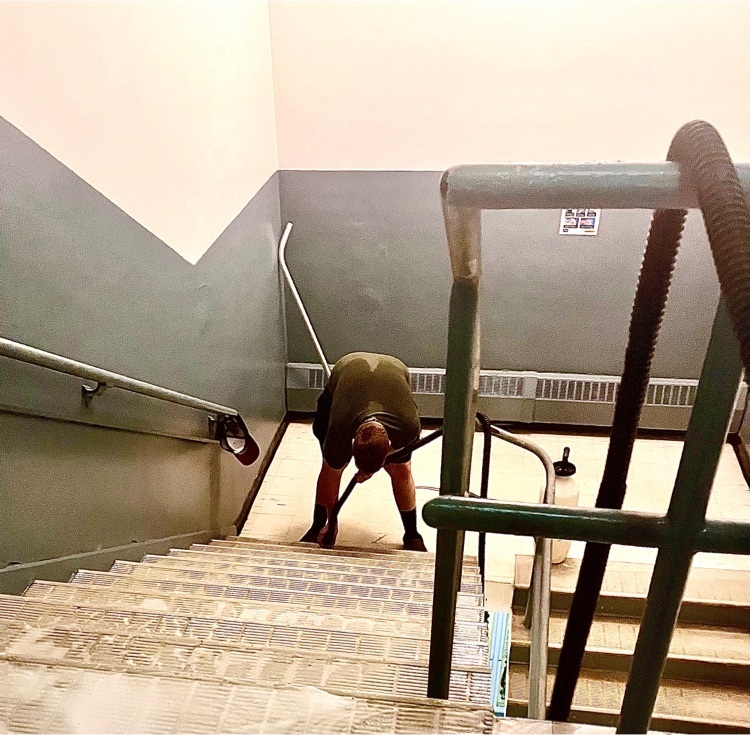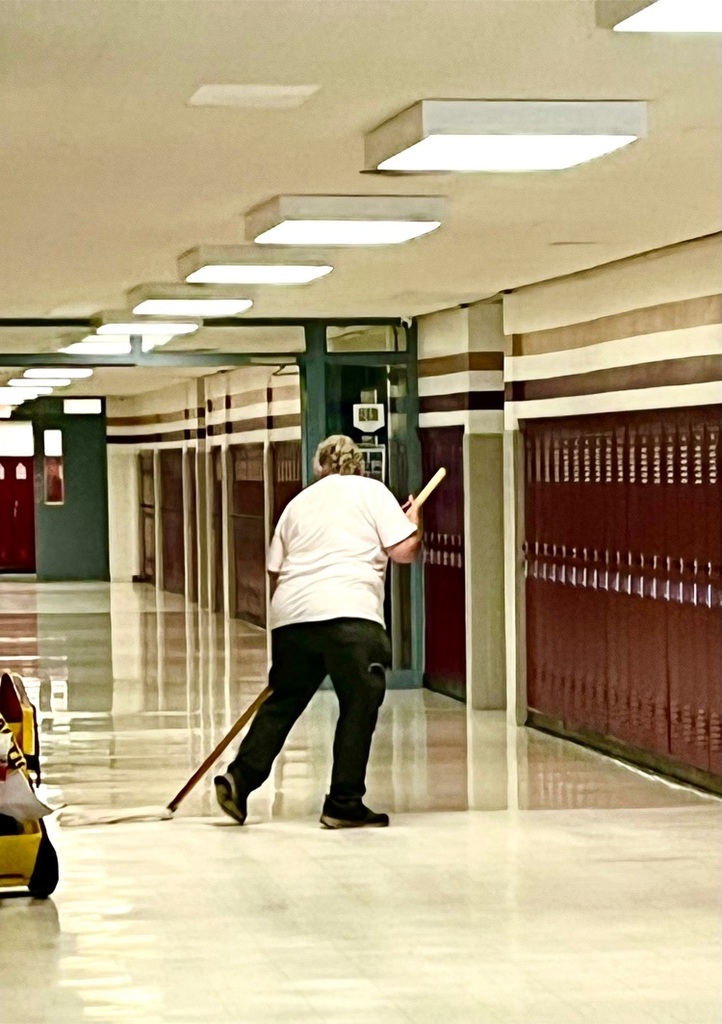 The Summer Woods Class has been busy getting the new Home Improvement and Construction classroom ready for next year. We have a door, window, drywall station, toilet, sink, prop roof for shingles and steel roofing, an electrical station, and more to come.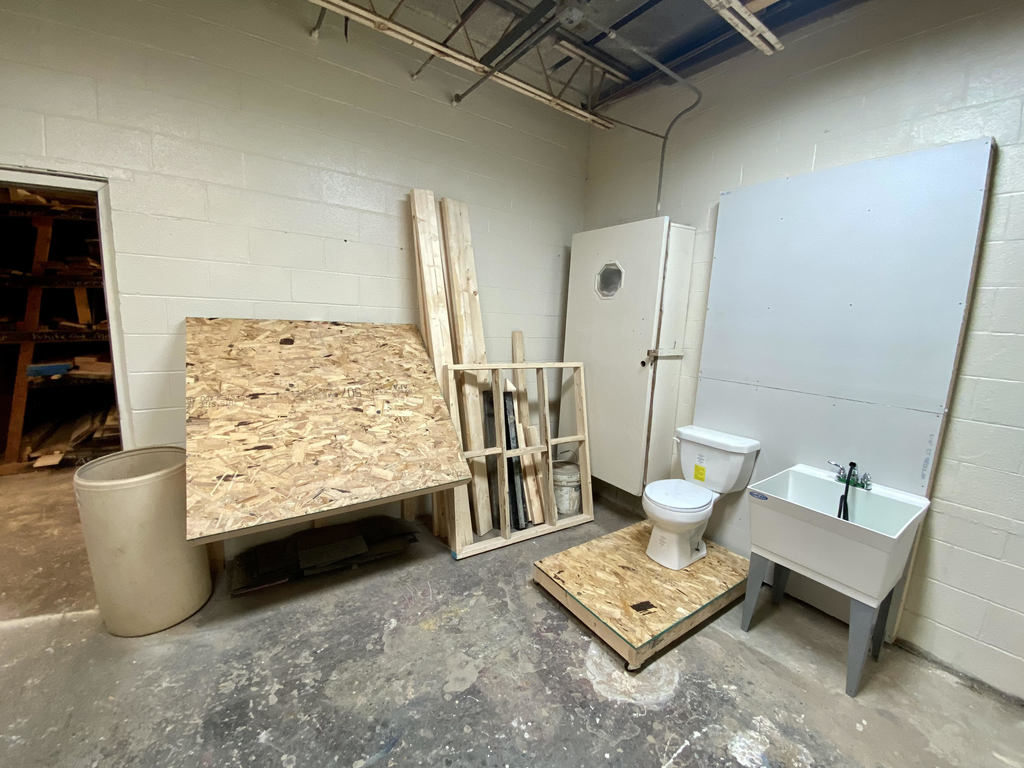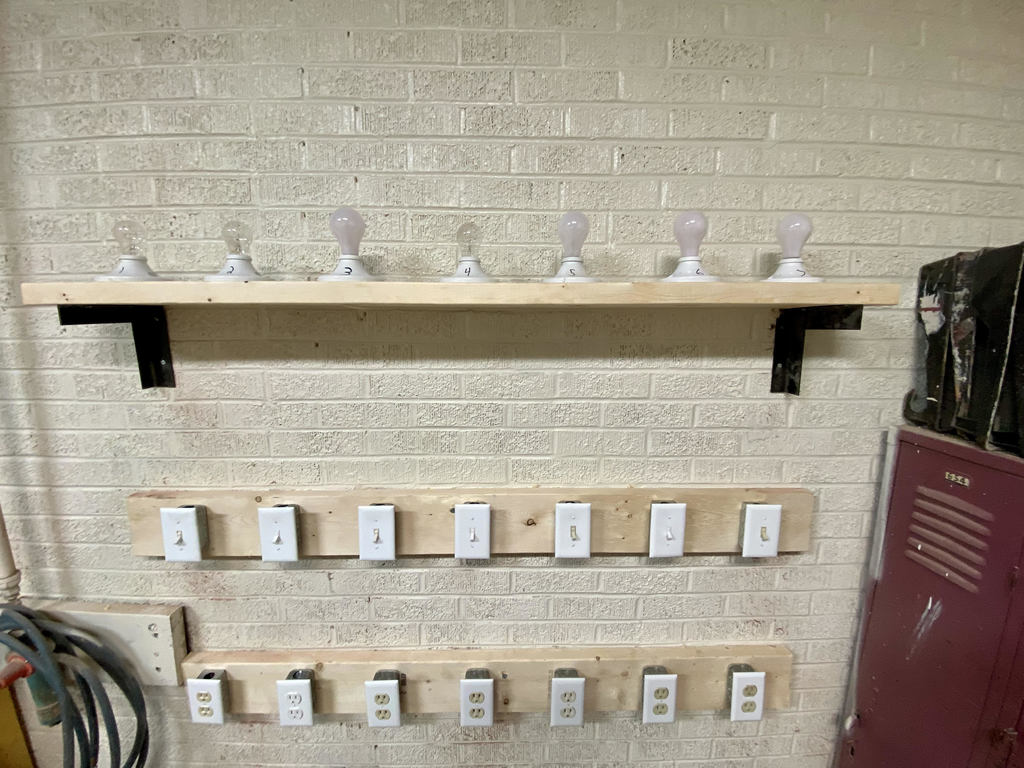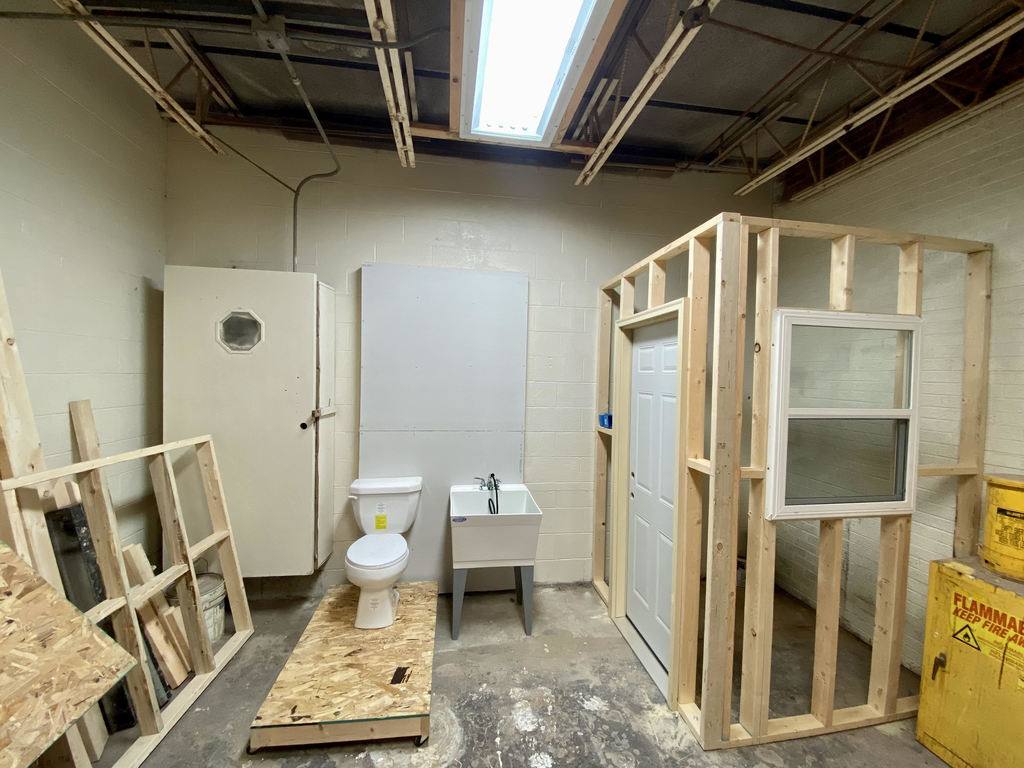 Things are looking up here at MCHS with Perfection on site to install ductless air conditioners in the 3rd floor classrooms. These classrooms are going to be really cool when the students roll in.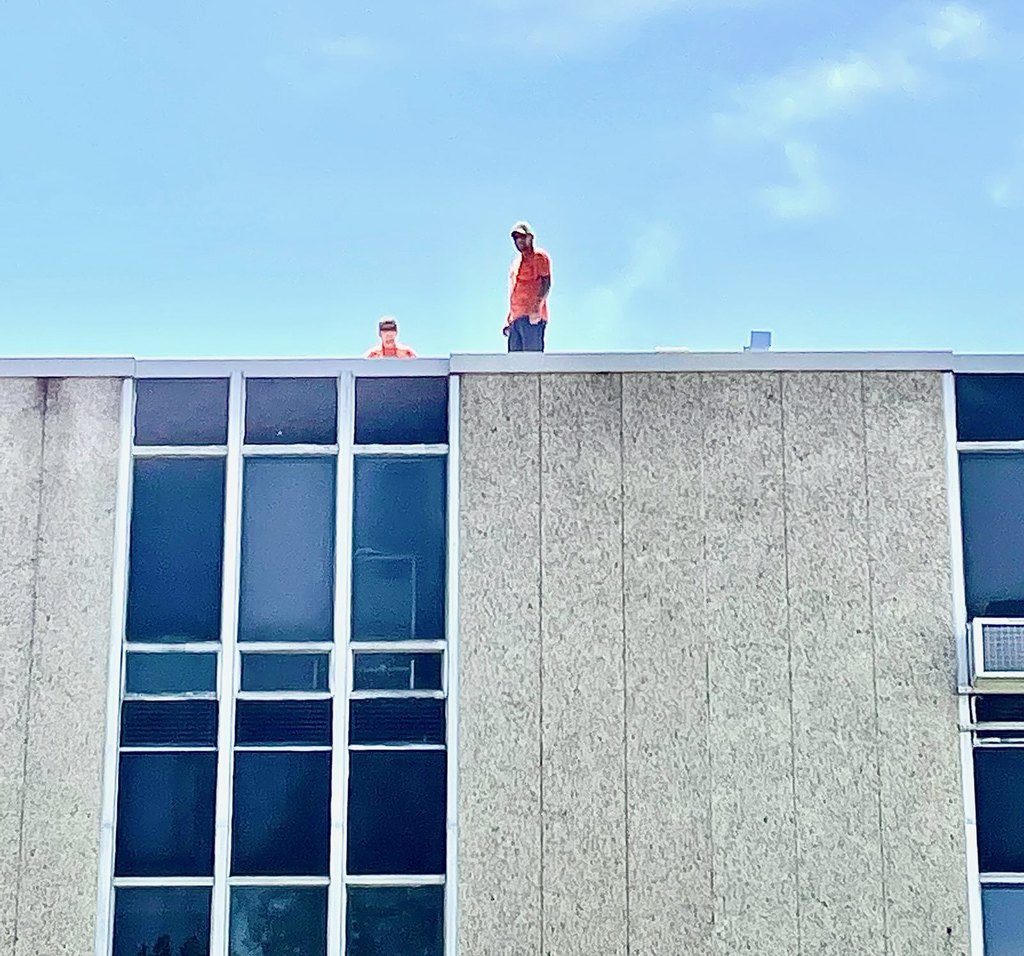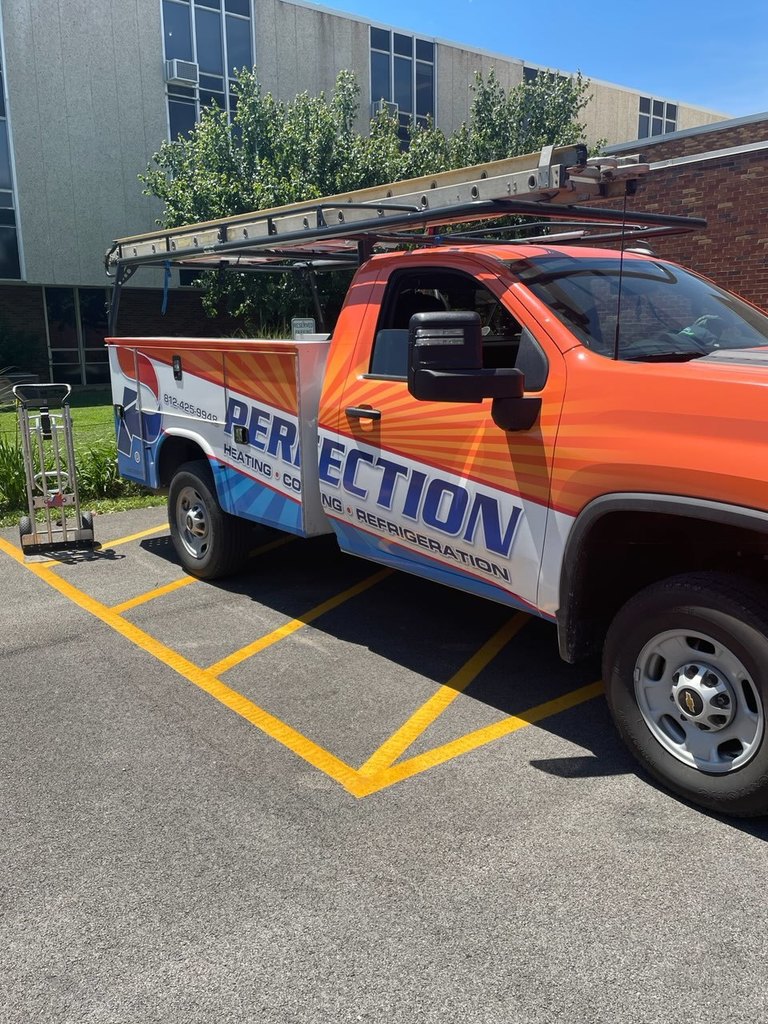 Cheer Camp 2022 wrapped up today! These Golden Aces had their school spirit flowing with some swag all week!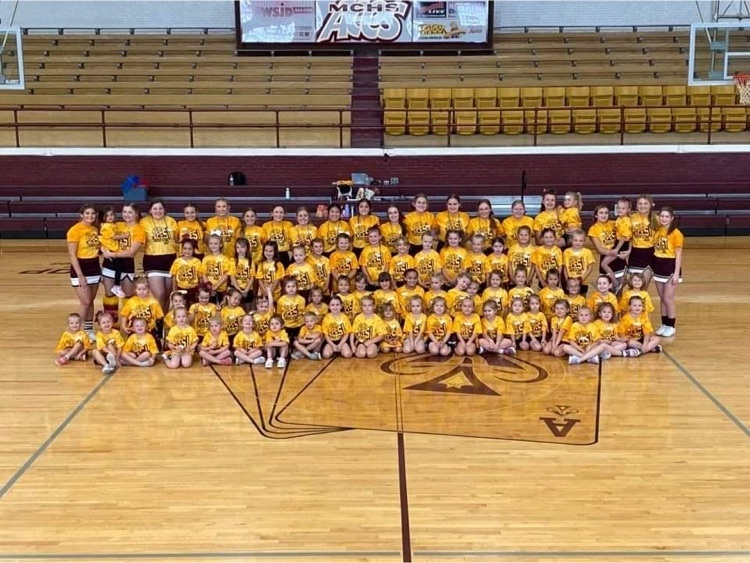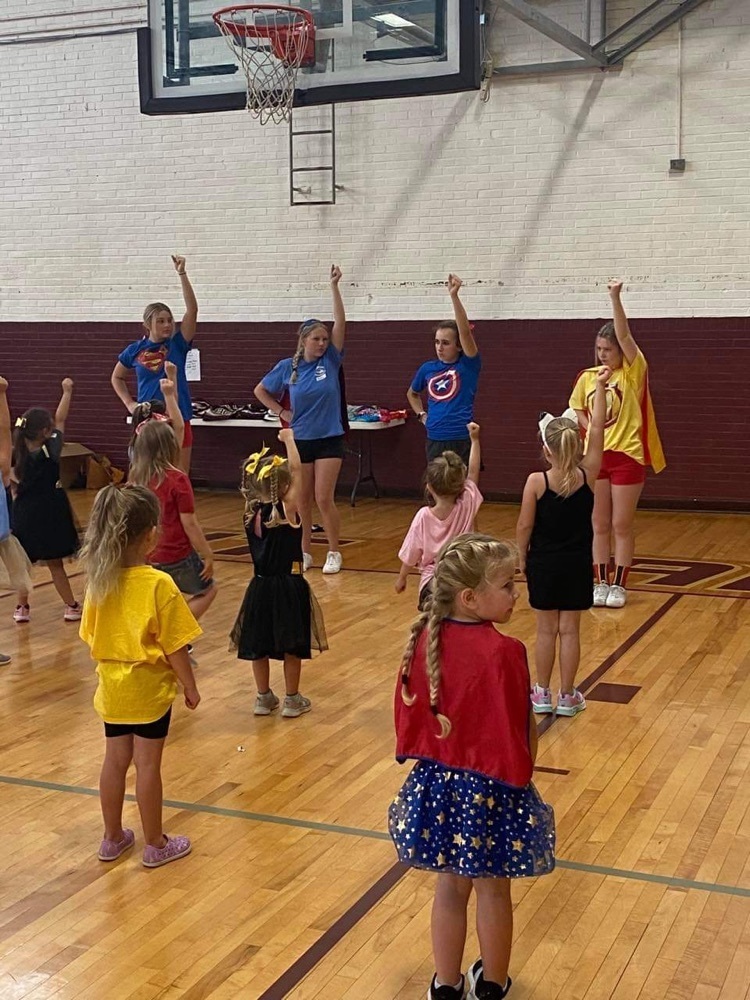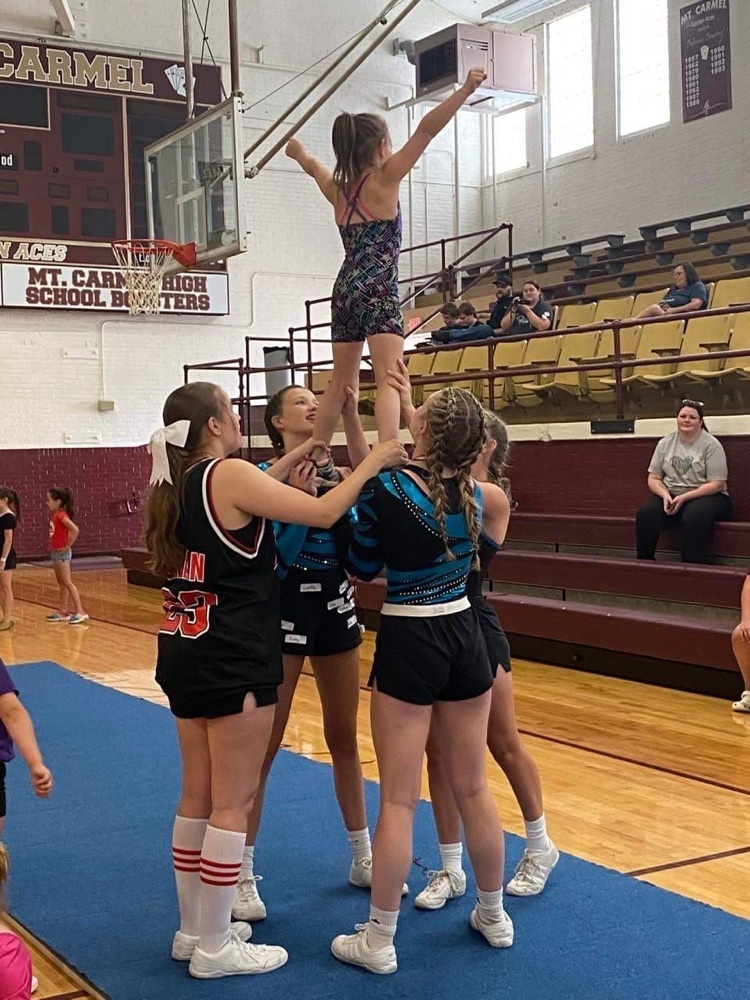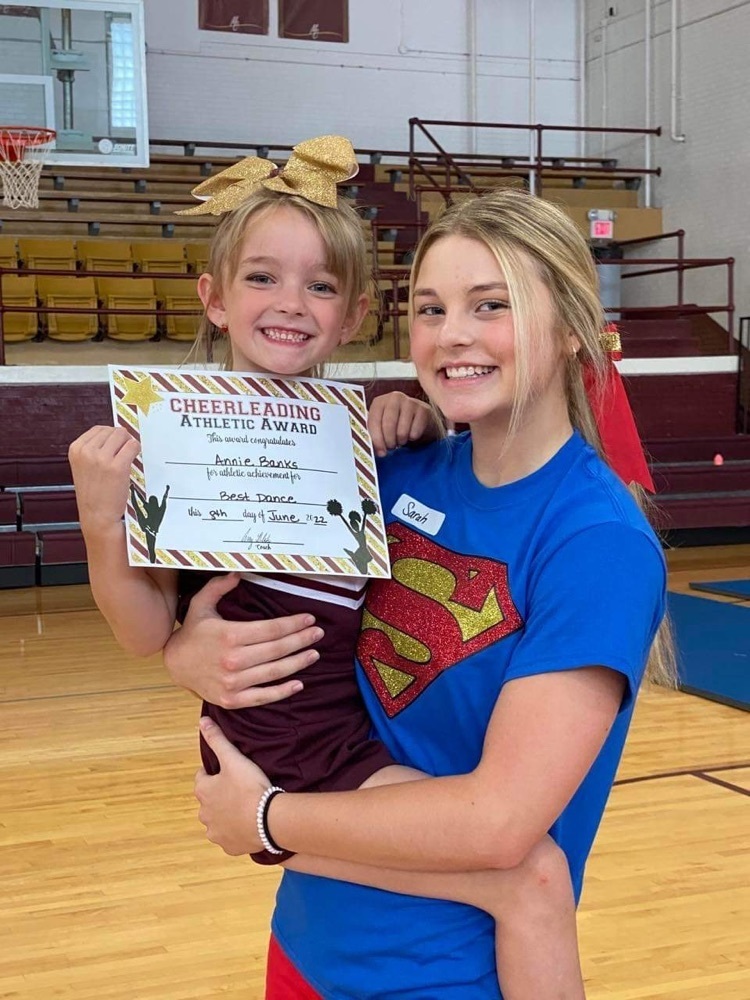 Cheer Camp 2022 is rocking the gym this week!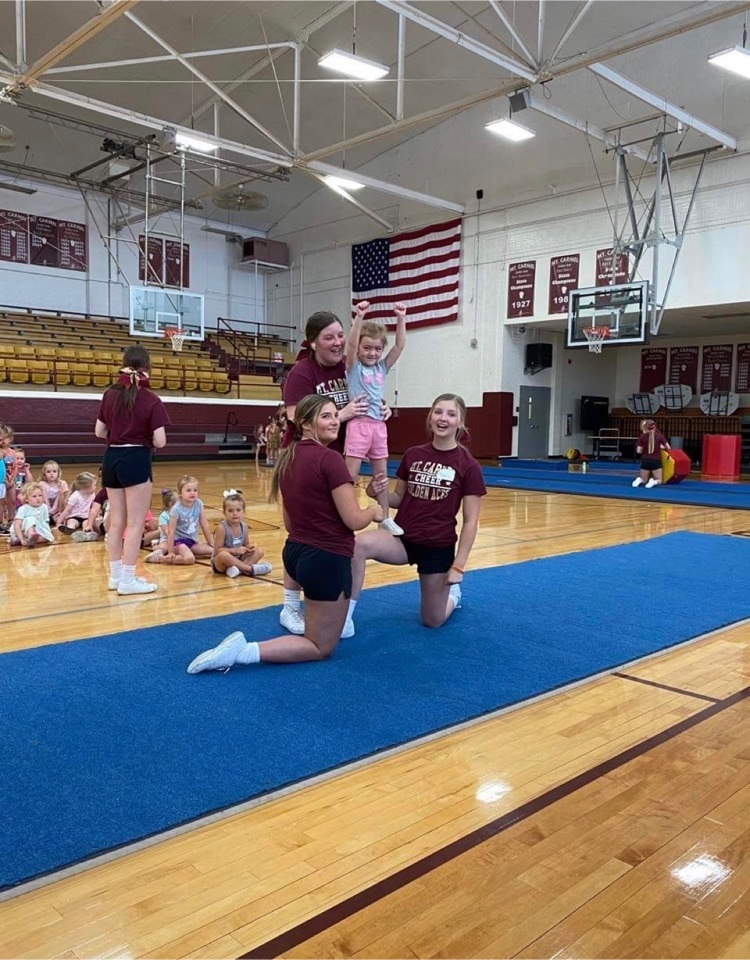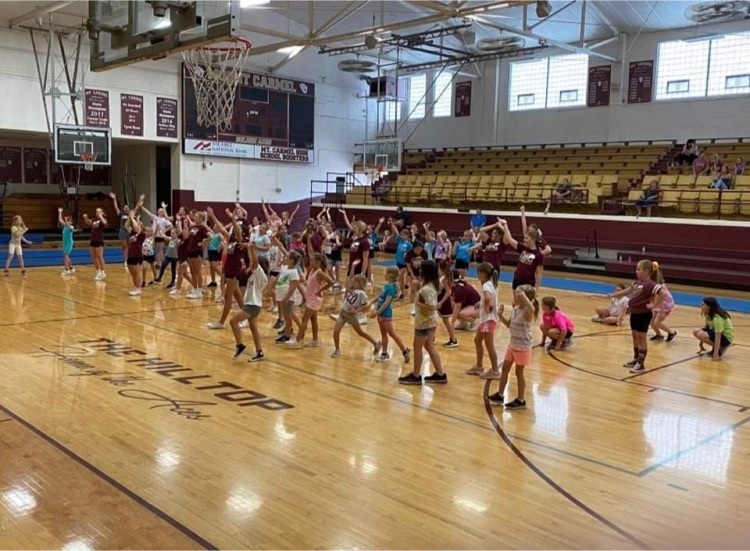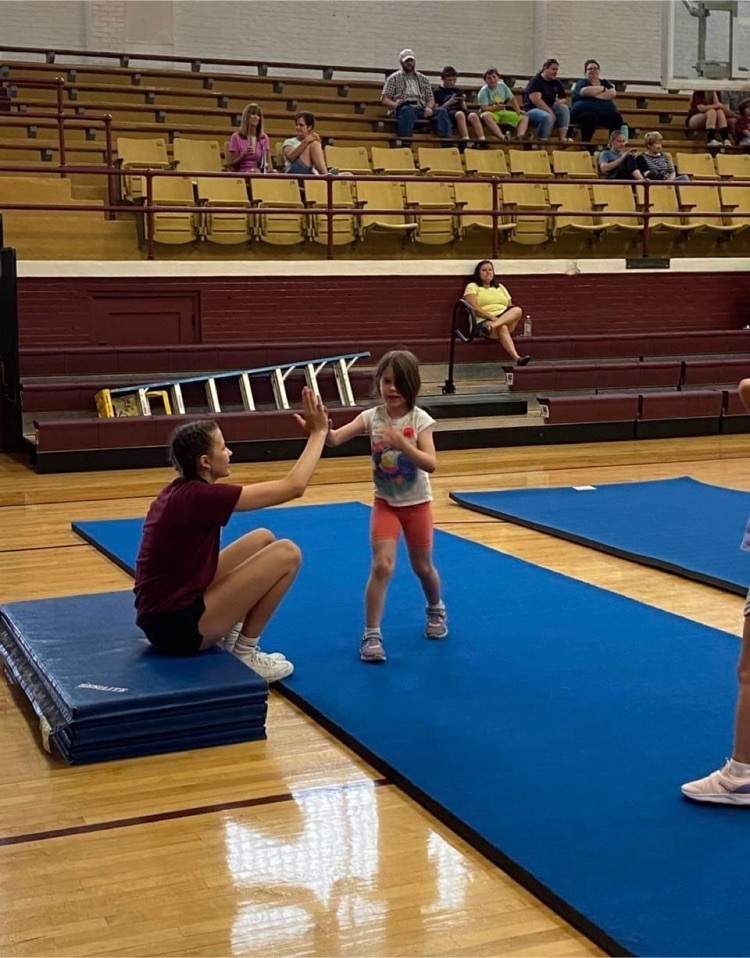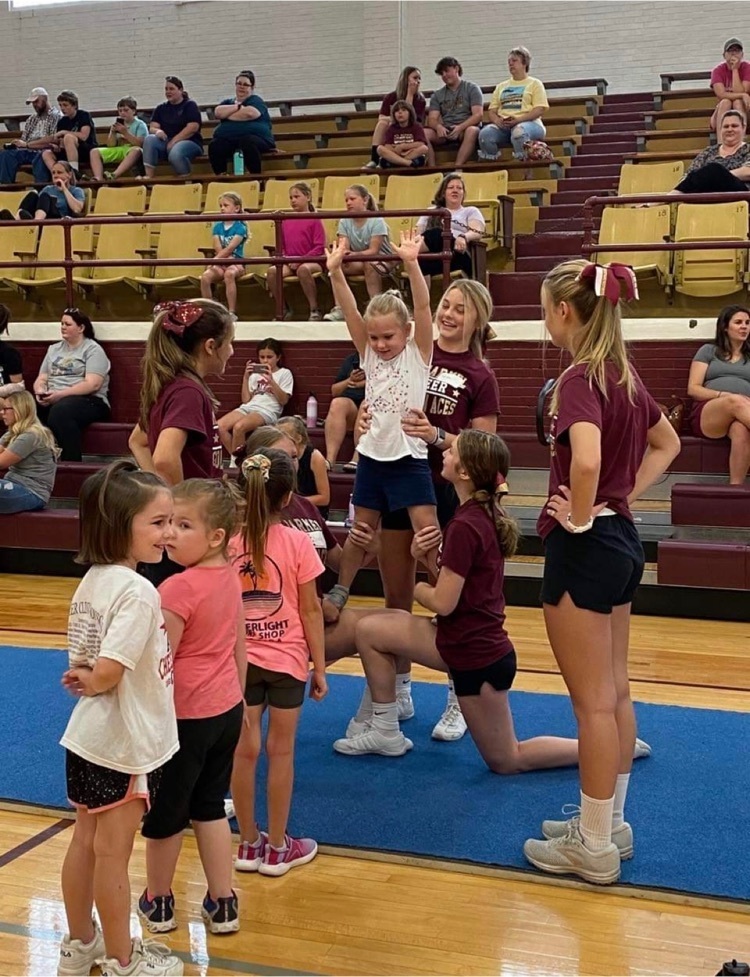 The Summer Woods Class went to visit Goliath Hardwoods in Evansville today to learn about the lumber industry from owner Jim Scheu. We bought 12 different species of wood and were able to completely restock our lumber supply for next year.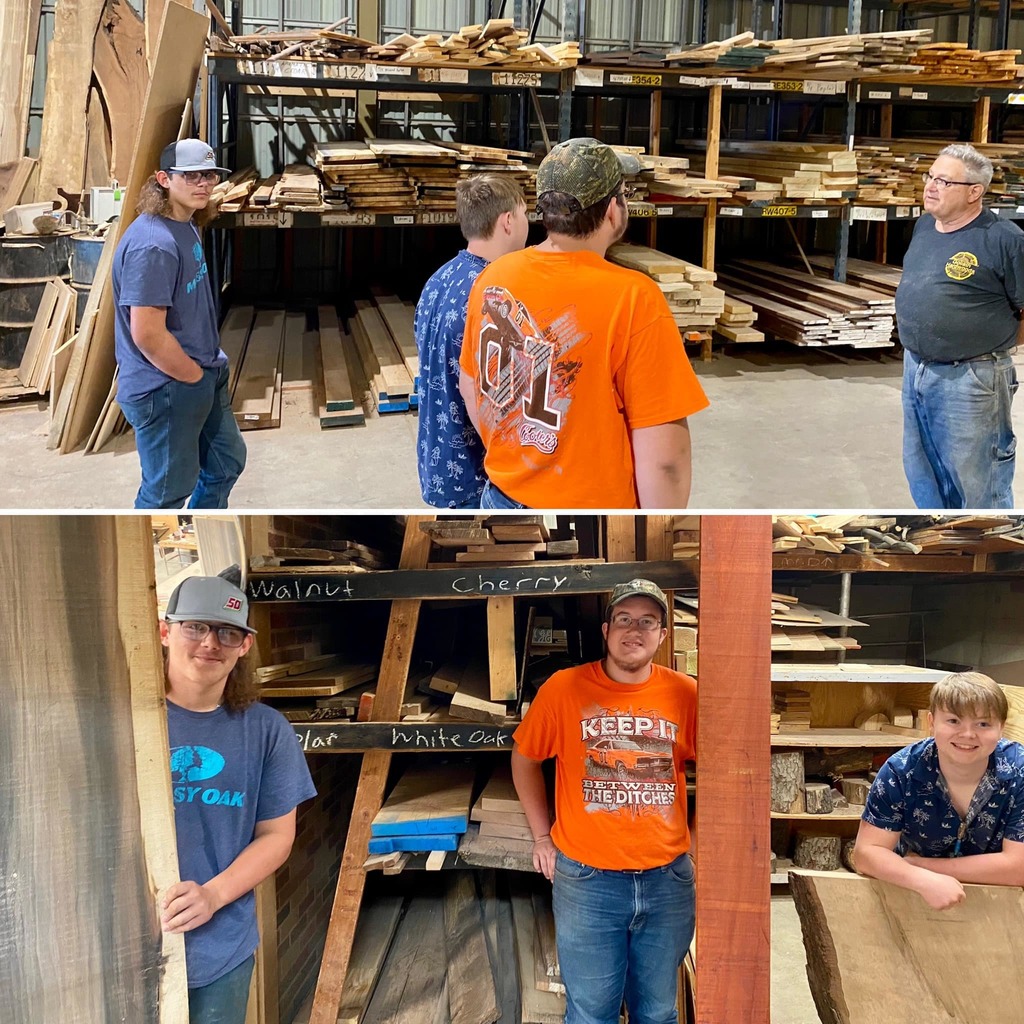 Thankful for local access to experiential learning this summer. These students chose to take advantage of a quick field trip with Mrs. Willis for American Government. MCHS is offering this class in our session of Summer School 2022 for students who want to advance their credentials for next school year. Great job Golden Aces! Thanks Wabash County Courthouse for your investment in our kids!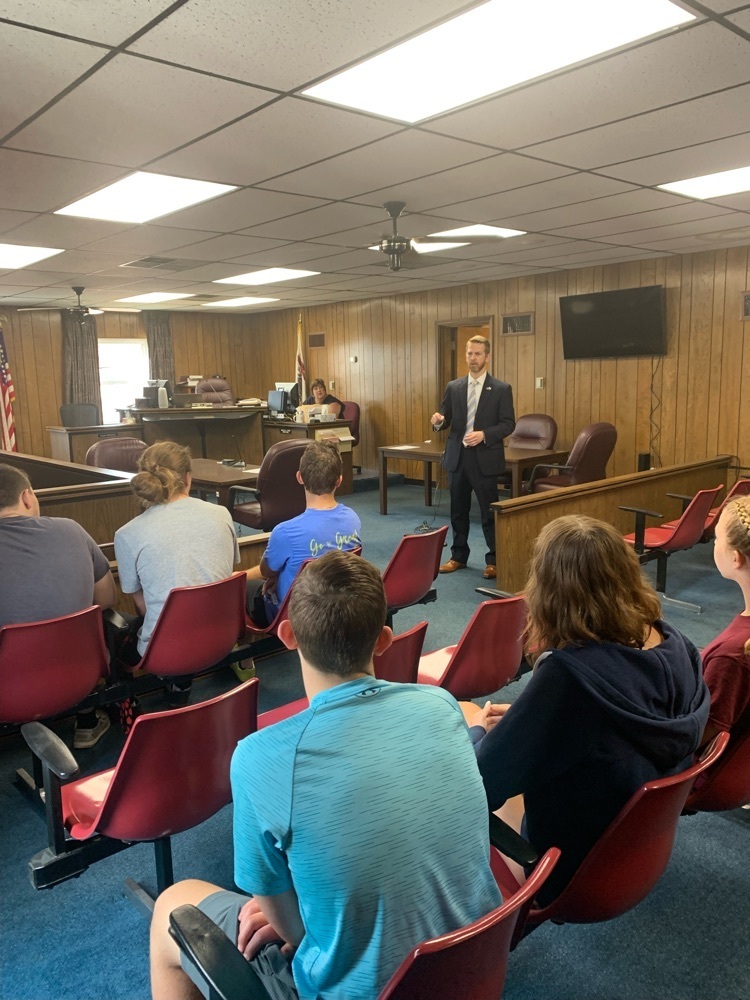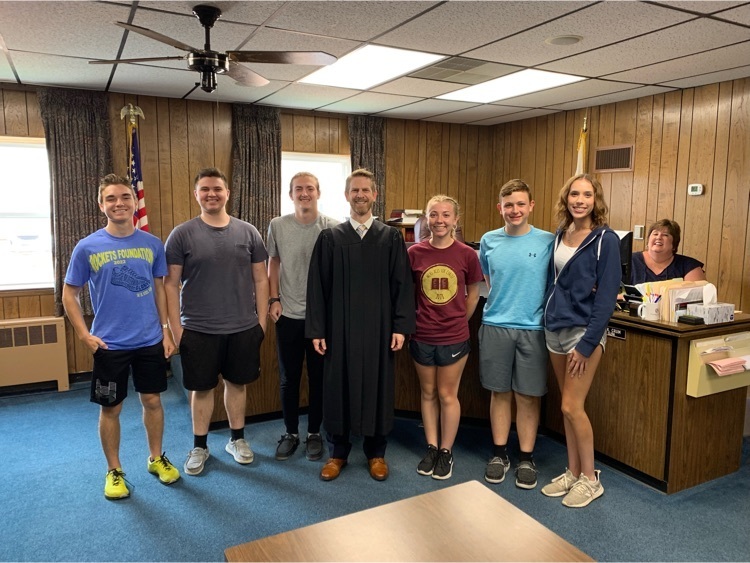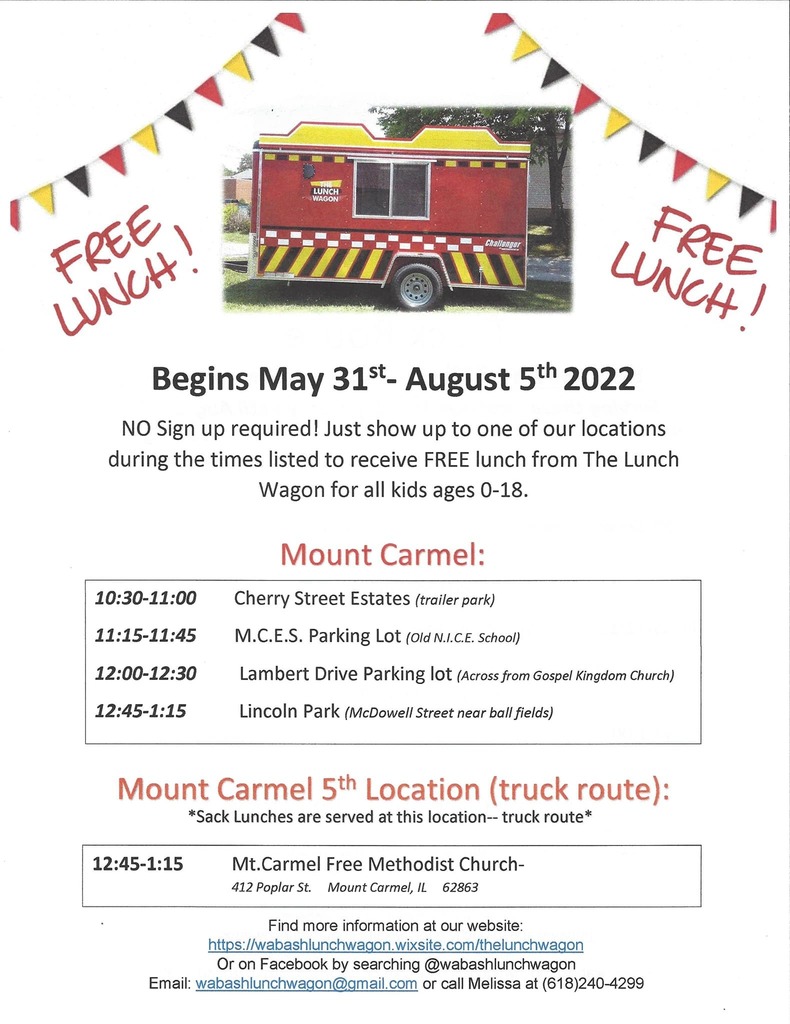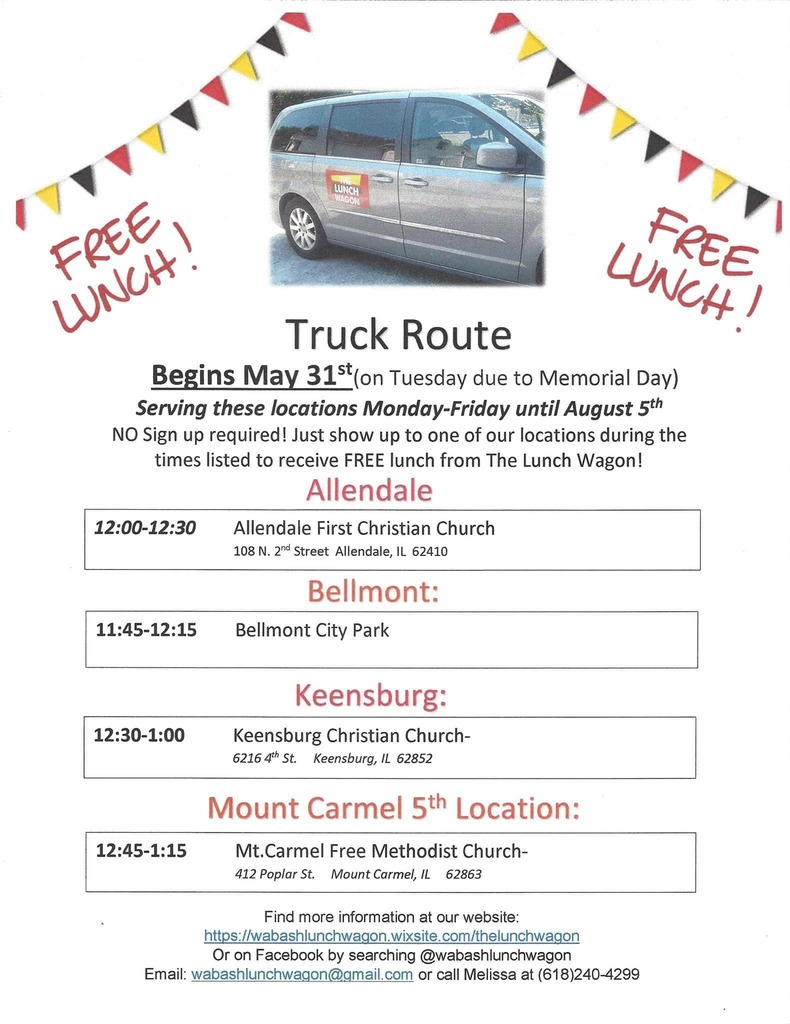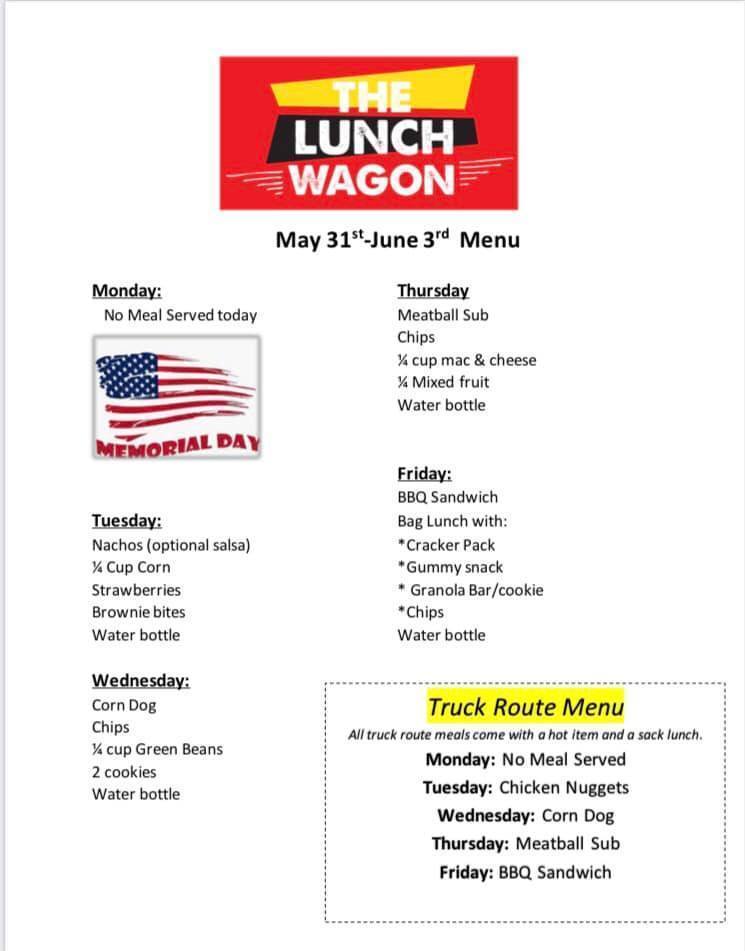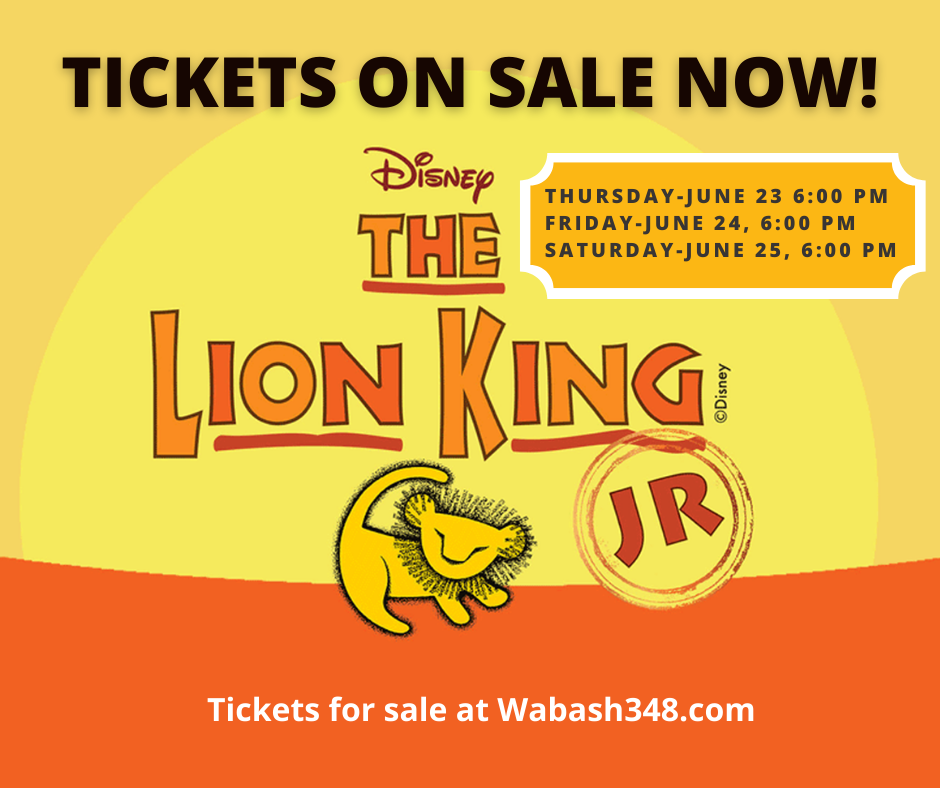 Eden Wankel, a MCHS junior, competed in the IHSA Class 2A State Track Meet held in Charleston, Illinois, finishing in a tie for 16th place with a jump of 1.47 meters.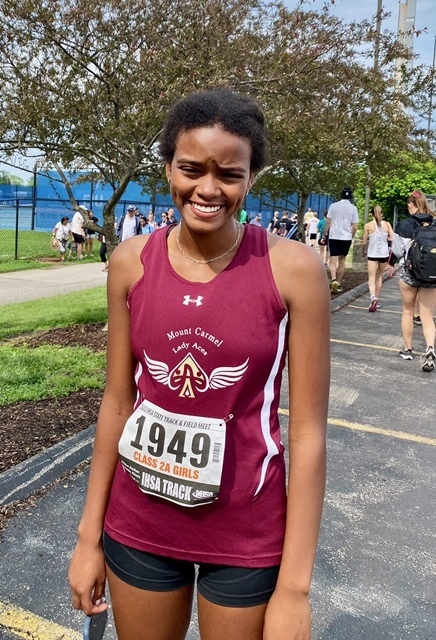 Class Officers for 2022-23 School Year Senior Class President Libby Horton Vice President Ava Harrington Secretary Savannah Zimmerman Student Council Reps Maddie Young and Liv Alka Junior Class President Chandler Cusick Vice President Wyatt Alka Secretary Macy Mandrell Student Council Rep Lauren Fisher and Shade Loudermilk Sophomore Class President Gabi Peach Vice President Harper Taylor Secretary Kelsey Miller Student Council Reps Sarah McCorkle and Mark Vaupel

Free Sports Physicals for incoming 2022-2023 Sophomores, Juniors, and Seniors participating in MCHS sports. *Freshmen have to have a school physical to enter High School, these are just sports physicals.* MCHS Sports Physicals are next Monday 5/23/2022 4:00-7:00 pm. Currently, half of the time slots are filled. To sign up for a time slot or for more information please call 618-263-6340. Physicals are good for 13 months, so they will be good to go for the 2022-2023 school year.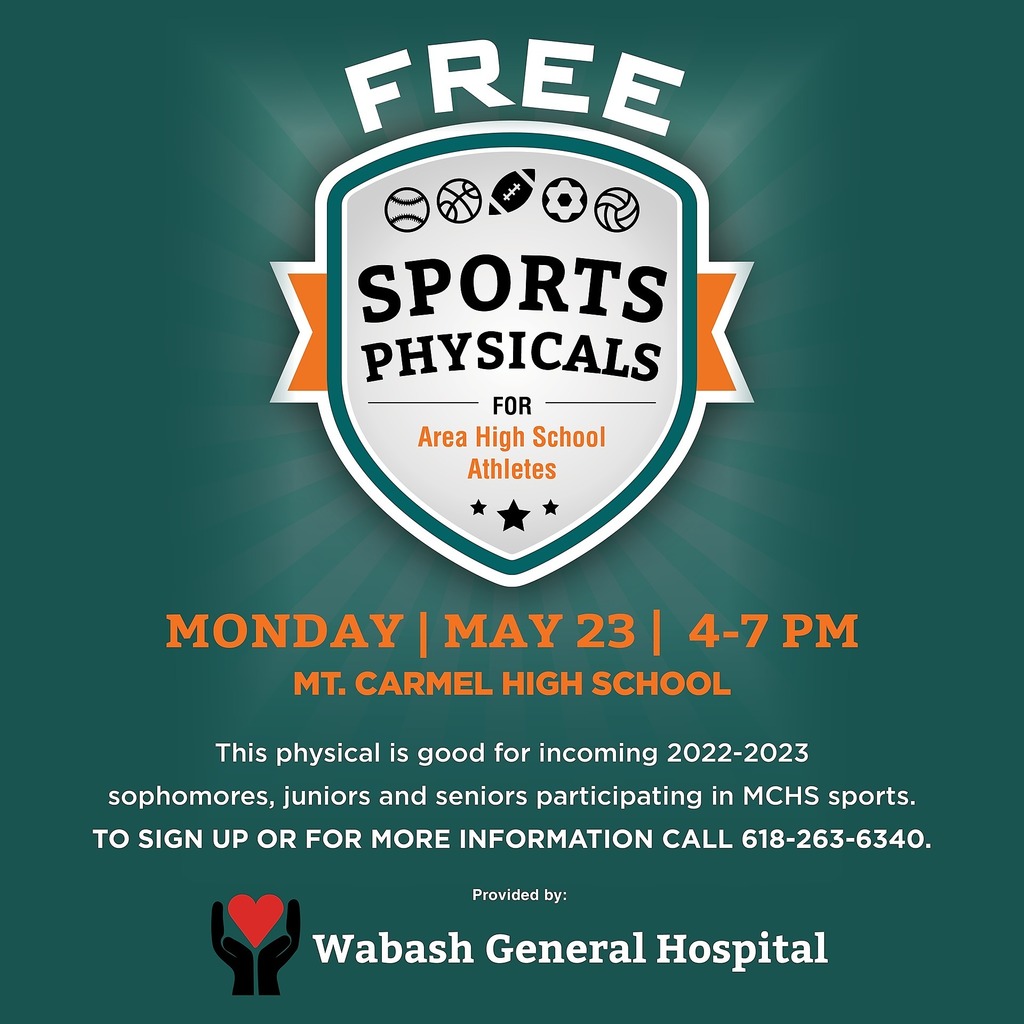 Wabash CUSD #348 is in the process of planning and developing the 2022-2023 Title I budget to promote the academic growth and achievement of our students. Your input is essential in establishing and accomplishing our future goals and preparing our students to meet or exceed grade-level expectations. Please take a brief moment to fill out this short survey. Thank you. >>
https://www.surveymonkey.com/r/2122psurvey
<<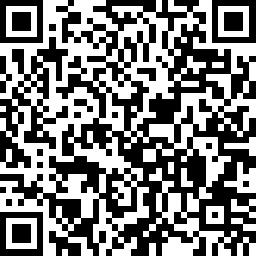 There are a couple of lunch changes at MCJHS/MCHS for the rest of the year. Friday, May 13 - BBQ Riblet, Chips, Side Salad, Fruit Choice, Cookie Wednesday, May 18 - Salisbury Steak, Mashed Potatoes, Green Beans, Side Salad, Fruit Choice Monday, May 23 - Burrito, Chips & Salsa, Corn, Side Salad, Fruit Choice Tuesday, May 24 - Turkey & Cheese on Bun, Chips, Cookie, Apples

Congrats to 2022 Seniors! Photo courtesy of Aly Mae Images.

The Industrial Tech classes made four picnic tables for the pavilion across from the school. Let's give a round of applause to these hard working students!