2023 MCHS Marching Aces Leadership Results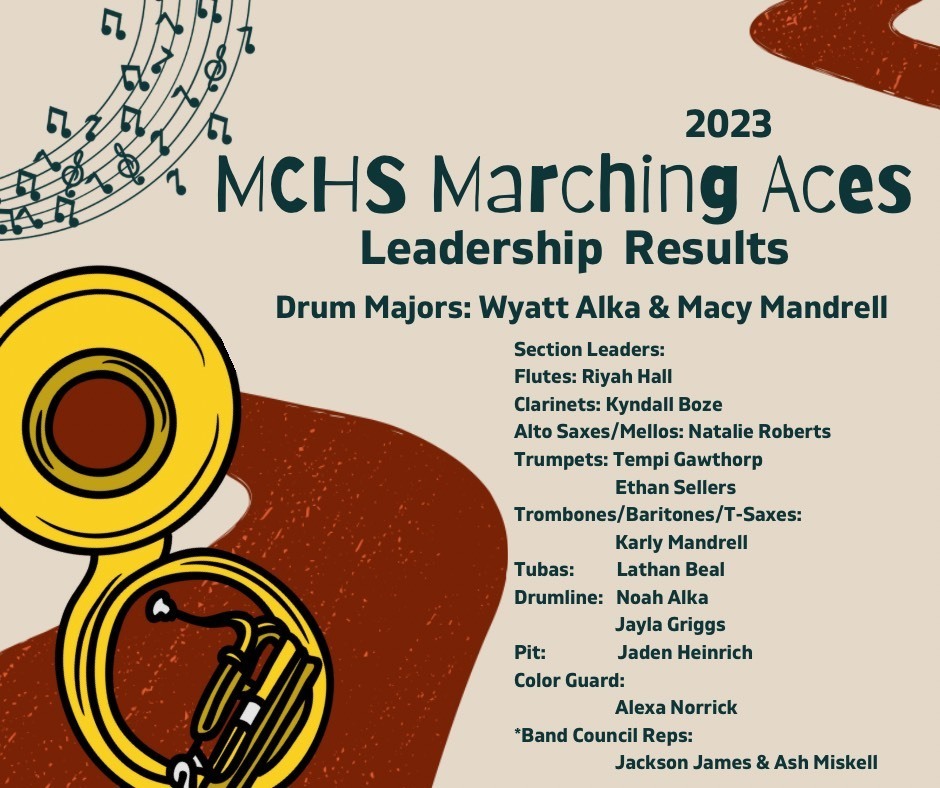 Thank you to all of our Calendar Sponsors!!!!!!!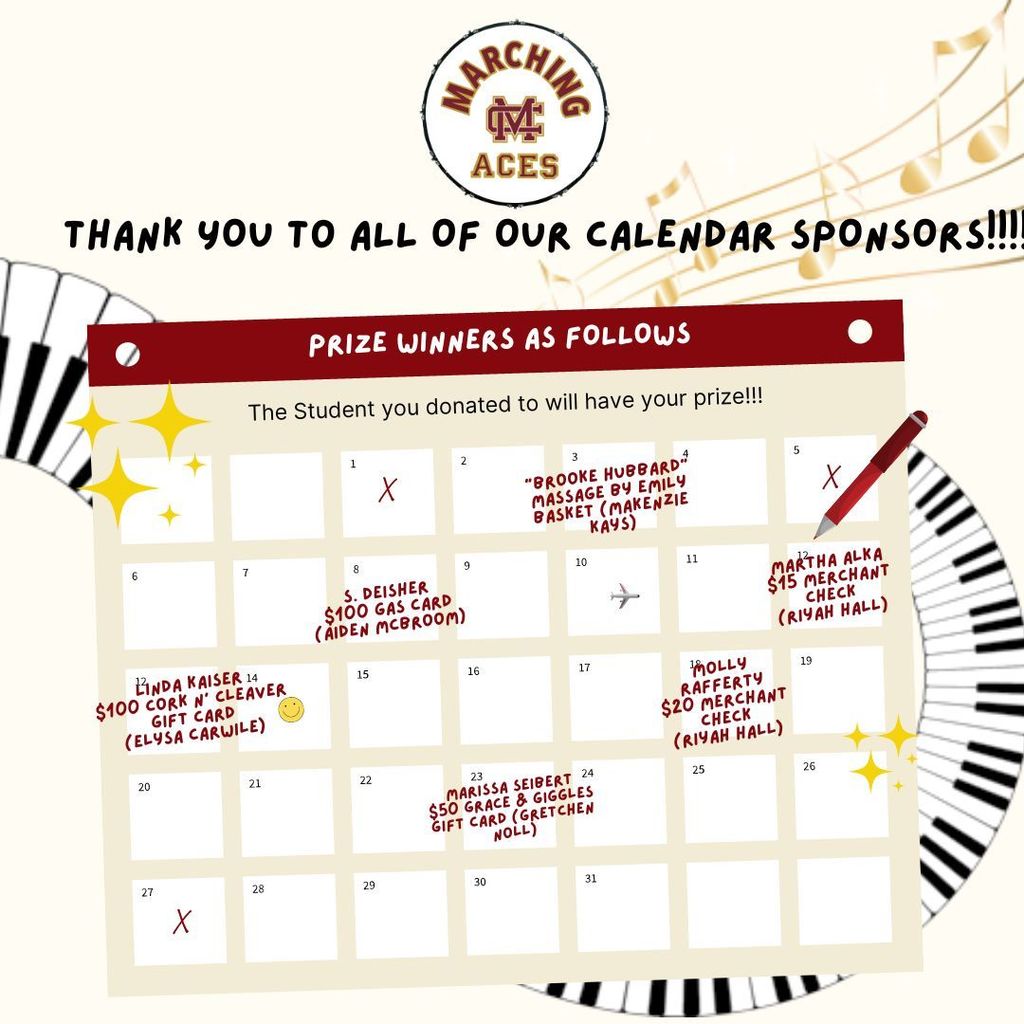 Class pictures this Friday, May 19th, 2023 7th 9 AM on JH Steps 8th 9:15 on JH Steps Frosh 9:30 on HS Steps Soph 9:45 on HS Steps Juniors 10:00 on HS Steps

The MCHS Boys Basketball Regional Semifinal game scheduled for today in Carmi has been postponed. The Regional Schedule will be pushed back one day, with the Aces playing at 6:00pm against Carmi at Carmi.

The MCHS Boys Track Sectional is today at Mattoon High School. The field events will start at 3:00pm. With running events set to begin at 5:00pm.

FREE SPORTS PHYSICALS! If your student is planning on playing a sport in 2023-2024, get them signed up for a free sports physical and they are cleared for the entire school year! Paperwork needs to be filled out by students/parents BEFORE they can receive their free physical. They can get these papers in the main office. Physicals will take place at Mt. Carmel High School on Wednesday, May 17th.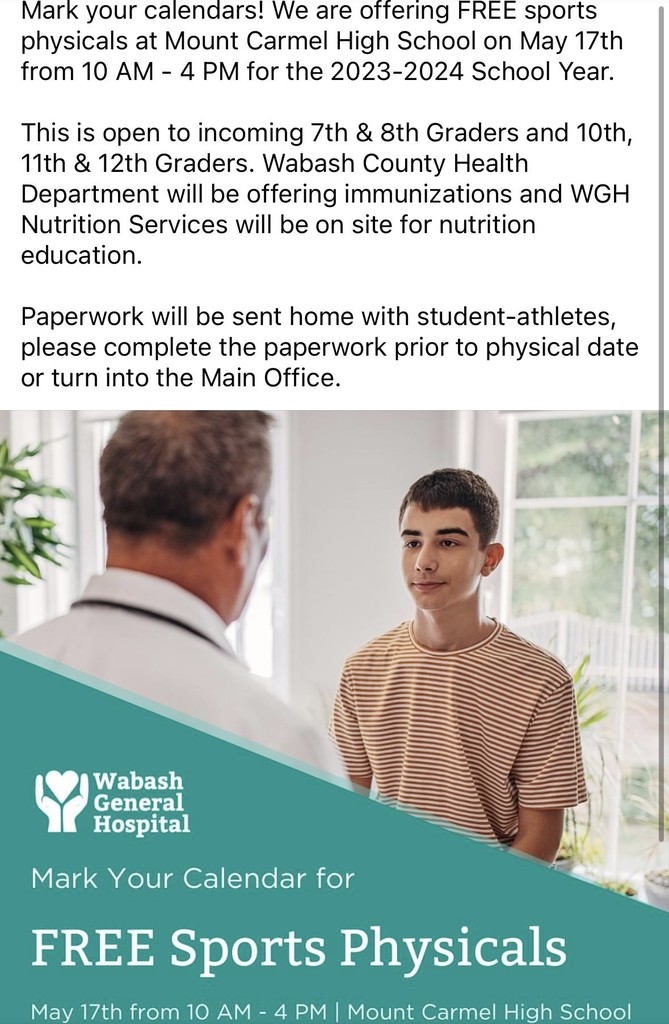 If you have signed up for summer school transportation and don't need a ride on certain days, you must call the bus garage by 6:30 a.m. (618-262-8539) to cancel transportation. If you do not call and no-show three times, we will not return.


The venue for graduation on Saturday, May 13th at 10 AM has been changed from Riverview Stadium to Mount Carmel High School Gymnasium due to the weather forecast. Doors for family and friends will open at 8 AM as it will be open seating. Handicap parking and seating is available. To reserve handicap parking and seating please call Karin Kelsey (618) 262-5104 Ext. 163

The MCHS varsity baseball and softball games scheduled for today in Robinson have been Postponed. Both games will be rescheduled for Wednesday, May 10th in Robinson. The baseball team will no longer play at Harrisburg on May 10th.

The MCHS boys track team was scheduled to run at the Rick Book Invite today in Fairfield. However, due to the threat of more severe weather, the meet has been cancelled.

We would like to invite you to take this opportunity to give feedback on how your child's school is doing. We encourage you to participate in this anonymous survey and help improve Wabash CUSD 348 schools for our students. Thank you for your participation. Parent Survey =
https://www.surveymonkey.com/r/PS348

The construction of Phase 2 of the Riverview Stadium project has caused some issues with parking on Golden Aces Way. Please do not park on the east side of Golden Aces Way; you will be asked to move by the Mt. Carmel Police Dept or towed. Thank you for being patient as we anticipate a spectacular facility for our Aces and Fans!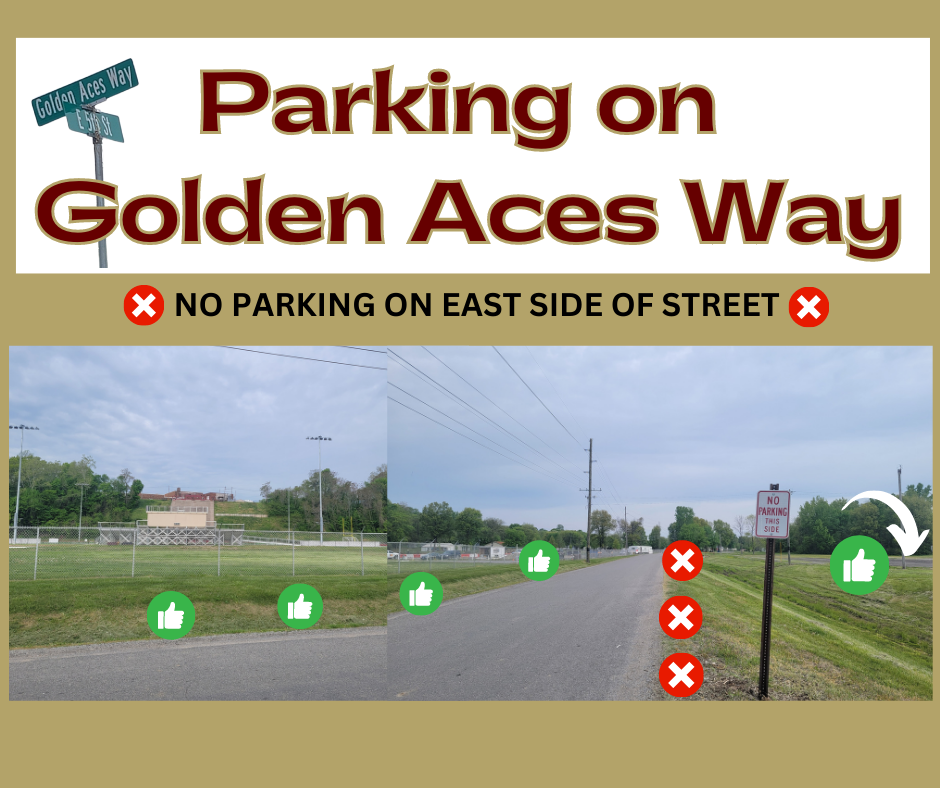 The MCHS Boys Tennis Match scheduled for today against Paris has been Postponed. The match will be rescheduled for Tuesday, May 2 at the Wabash Valley Tennis Courts
The Mount Carmel High School Art Show will be held Friday, May 5th, 2023, from 5:00 p.m.-8:00 p.m. at the Mount Carmel Junior High Lobby. Art will be for sale; Awards will be announced at 6:30 p.m. If any questions, please email
brobinson@wabash348.com
.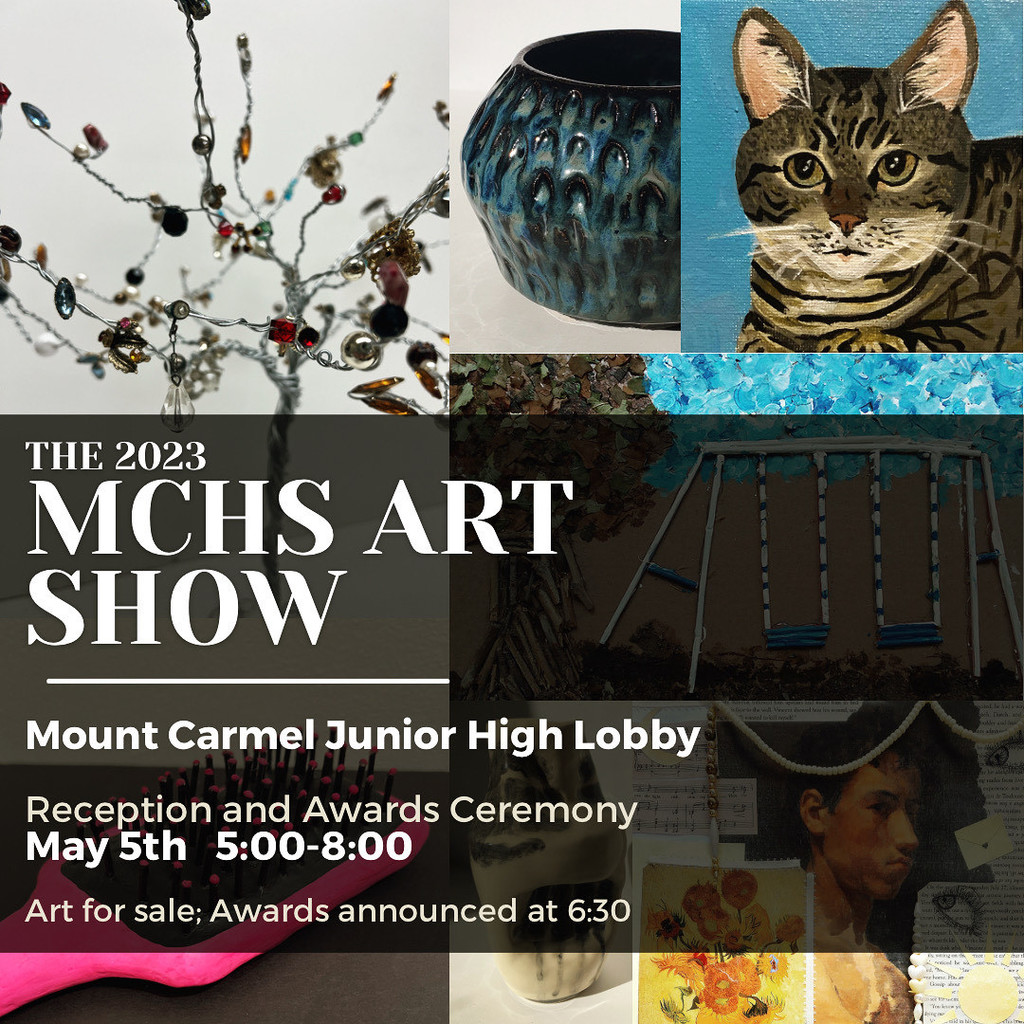 The MCHS Girls Track Team will not be traveling to Flora today as previously scheduled. Their next meet will be Thursday, April 27th at Fairfield.

The MCHS Tennis Match Scheduled for today at home against Richland County has been postponed. The match will be rescheduled for Tuesday, May 9th at the Wabash Valley College Tennis Courts.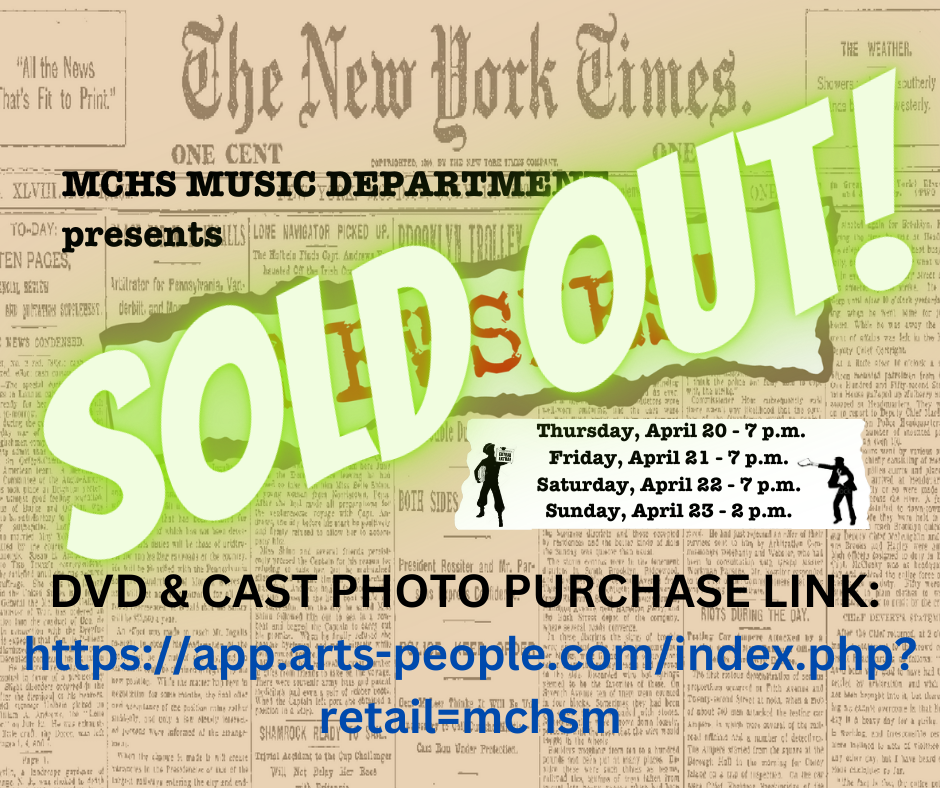 The MCHS JV Baseball Game scheduled for today at Gibson Southern has been cancelled due to rain.

The MCHS Boys Tennis Match scheduled for tomorrow against Newton will now be a HOME match. The match will be at the WVC tennis courts beginning at 4:30pm.