Sweetheart Dance Feb. 11 @ 7-9:30 Anderson Building $5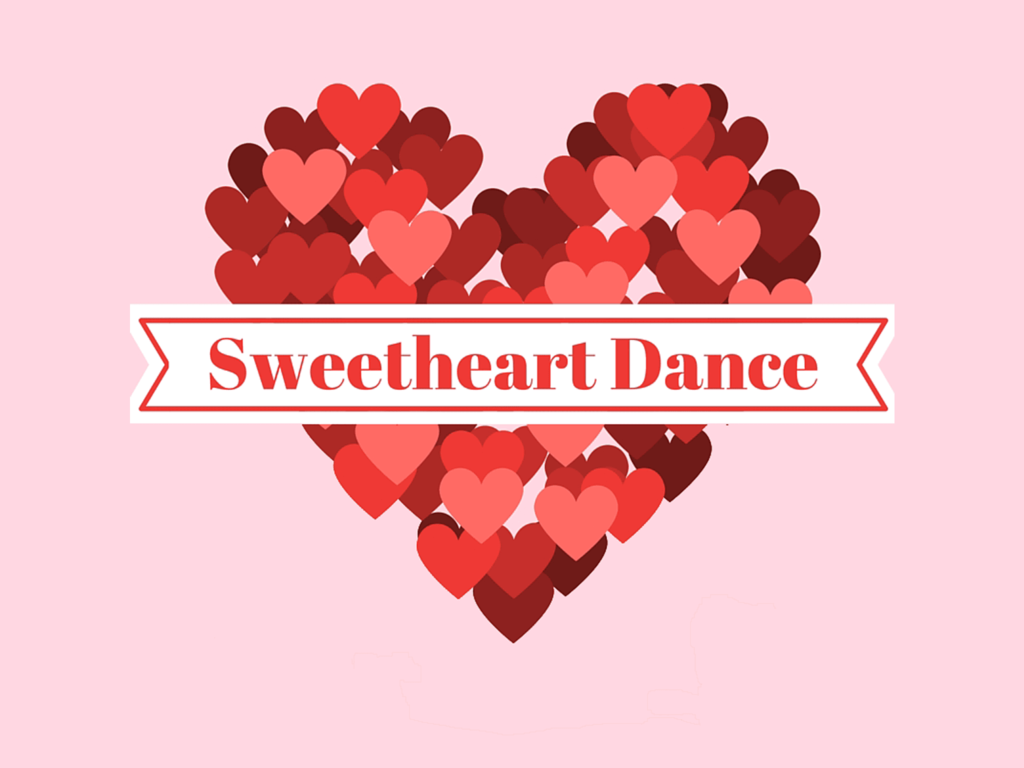 Elijah Sherman, Senior at MCHS was named to the Little Illini Conference Scholastic Bowl All-Conference team. Sherman was the third best player in the LIC answering Toss-up questions in the seven matches against other league schools.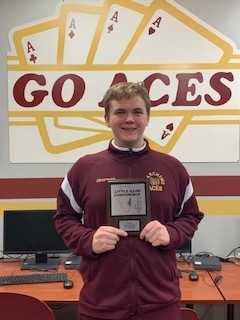 Kyle Andrews Memorial Scholarship Crawford, Richland, Wabash, Knox Counties The purpose of the Kyle Andrews Memorial Scholarship is to provide financial assistance to a local high school senior looking to further his or her educational career. The focus will be primarily on students interested in a vocational field, but the scholarship is open to any and all high school seniors attending a high school located in the following counties: Crawford, Richland, Wabash, or Knox. The goal is to find a student that will best represent the Kyle Andrews Memorial Scholarship Fund. Applications may be obtained from the high school Guidance Counselor's office. All applicants must submit the complete application by noon on March 31, 2023.
Olney Central College Student Ambassador I am pleased to announce that for the 2023-2024 school year, Olney Central College will be awarding 3 brand new Student Ambassador Tuition Waivers to students who plan on attending OCC and would like to take on a leadership role as a student. The qualifications of OCC Student Ambassadors are: Must be enrolled in at least 12 OCC credit hours during the Fall and Spring terms. Must have completed the FAFSA. Must maintain a minimum cumulative G.P.A. of 3.0. Must be able to work on campus a minimum of 7 hours per week and must be able to attend the following required events throughout the school year: All on-campus recruiting events3 college and career fairs4 community events2 priority deadline events The deadline for this Application is March 3rd. The Student Ambassador Program functions as a scholarship but is a tuition waiver, which means if the student meets the requirements, then tuition will be paid for up to 16 credit hours. If the students fail to meet the expectations, then they will be required to pay the tuition. The value earned towards their tuition for 7 hours a week for the whole school year equals about $19.50 per hour spent working on campus. This is only available for one year but is renewable meaning that a student can be an ambassador two years in a row if they reapply. Applications are available in the Guidance Office. The Deadline is March 3, 2023.
Applications for the Albion Moose Deceased Pilgrim Memorial Scholarship are available in the Guidance Office.

MCHS FBLA members attended the Eastern Area Conference earlier in the month. Over 25 students placed in the top five of their competitive events!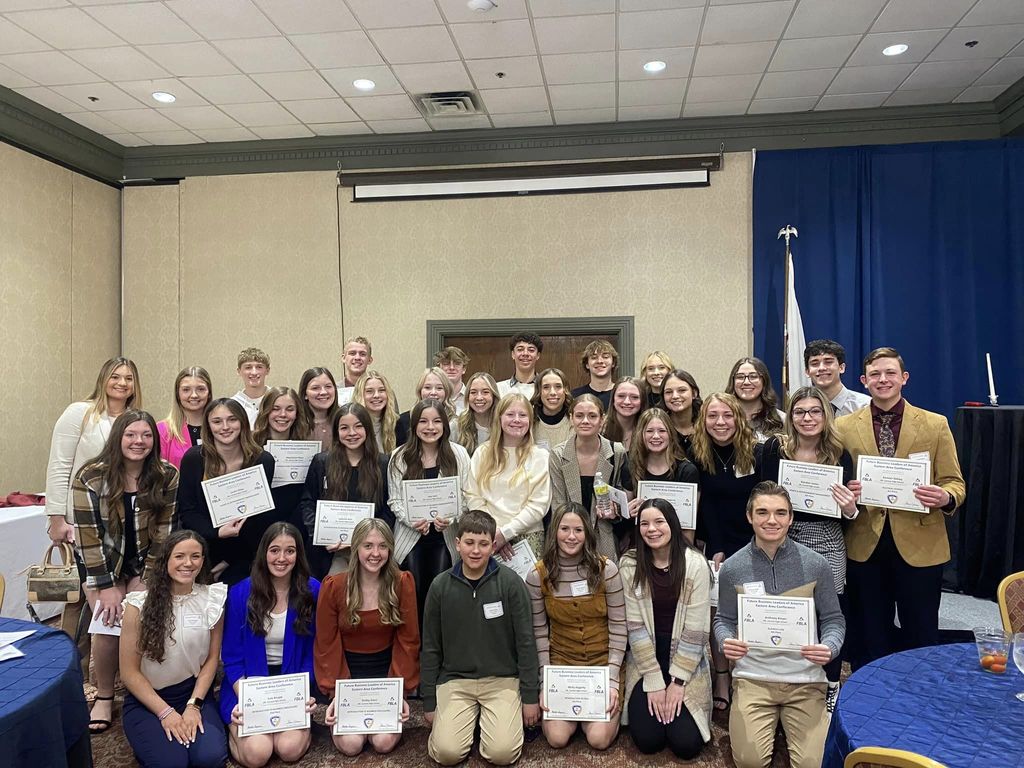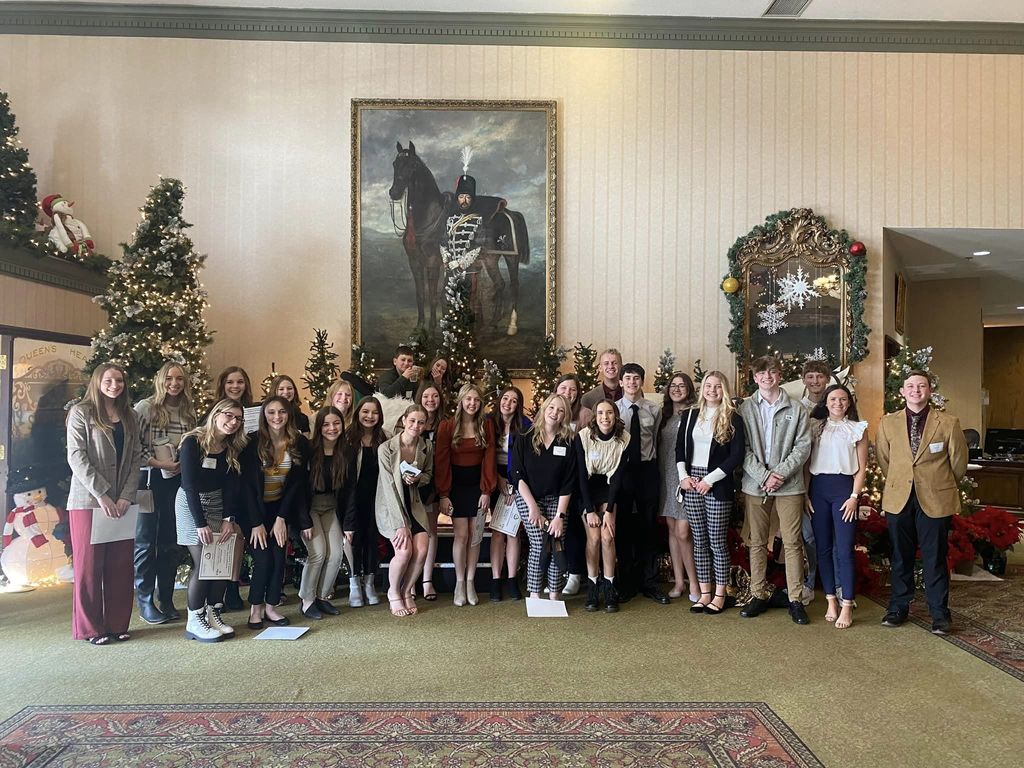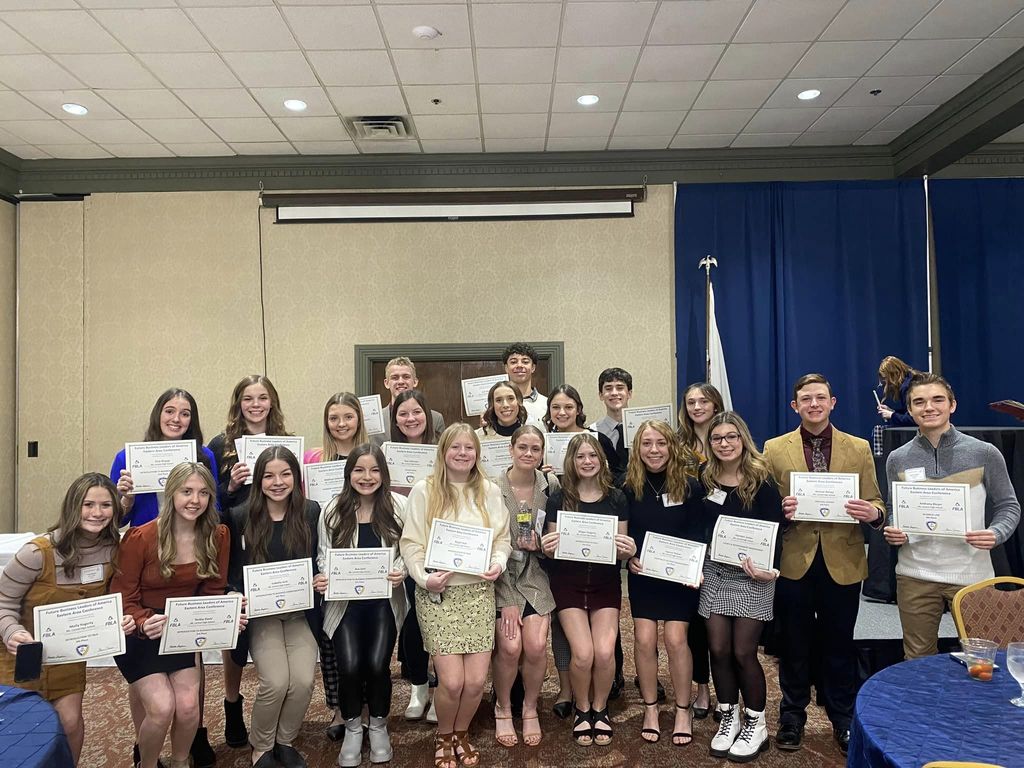 The Wanderers Trade School Scholarship Examples of Trade School Careers: *Motorcycle Mechanic *EMT/Paramedic *HVAC *Carpenter *Electrical Technician *Dental Hygienist *Construction *Automotive/ AG/ Diesel Mechanics *Heavy Equipment Operator *Landscaper *Painter *Plumber *Cosmetology *Agriculture Trade *Scale Technician *Lab Technician *Lineman *Industrial Maintenance *Etc… Applications are available in the Guidance Office Deadline is March 15, 2023
Wabash County Farm Bureau Foundation will be awarding $4000 in collegiate scholarships Information is available in the Guidance Office. Deadline is April 15, 2023

The MCHS boys freshman/sophomore basketball game scheduled for tonight against Robinson has been CANCELLED. The boys VARSITY ONLY basketball game against Grayville will now start at 6:00pm.

The MCHS Boys Basketball game originally scheduled for February 14th against Grayville has been moved. This game will now be played on Monday, January 30th at Mt. Carmel High School at 7:30pm. This game will be Varsity ONLY. There will be no JV game. However, the freshman/sophomore game that was originally scheduled against Robinson on January 30th, will still be played at 6:00pm before the Varsity game against Grayville.
Valentine's Day Dance Feb. 11 Anderson Building 7 to 9:30 $5 If you need to have a student who is NOT enrolled at MCHS, pick up a form in Office

The MCHS Boys Basketball Game at the LIC Tournament scheduled for tonight has been postponed. They will now play Robinson in Olney on Friday, January 27th at 5:00pm.

The MCHS Wrestling match scheduled for tonight at home against Robinson has been Postponed. This match will be rescheduled for Thursday, January 26th at 6:00pm. This will be Senior Night for our Aces Wrestlers.

For our upcoming Valentine's Day on February 14th, we realize that some parents want to give their child a Valentine gift. While we encourage you to give your gift outside of school hours, MCJSH will provide an opportunity for students to receive deliveries for Valentine's Day at school. All items delivered or dropped off will be picked up by your student at dismissal as they leave the building. We ask that if you plan to personally drop off an item, please have it here at the building by 2:00 and labeled with your child's name, grade level, and last period teacher.

The freshman/sophomore basketball game scheduled for tonight at Casey-Westfield has been postponed. This game will now be played at Mt. Carmel High School on Friday, February 3rd at 5:00pm, before the JV and Varsity games against Casey-Westfield.
ASQ SECTION 0915 SCHOLARSHIP Purpose: To assist a student who plans to attend an accredited two or four-year college program or accredited technical school. Amount of Award: There will be a $500 award to the selected high school senior student. The award will be paid directly to the college to be attended in the 2023-2024 academic year and applied to the recipient's fee account. Presentation of Award: Section's May 2023 Dinner Meeting. Eligibility: The recipient must be a graduate during the application year from a home school, an accredited high school, or a learning facility within the geographic area served by ASQ Evansville-Owensboro Section 0915 (See table on next page), or either of whose parents are members of the ASQ Evansville-Owensboro Section 0915. The scholarship will be awarded to the person selected by the Selection Committee, independent of any connection with ASQ membership (you or your family member(s) do not have to be a member of ASQ to be awarded). To receive the scholarship amount, the recipient must be admitted to or enrolled as a full-time undergraduate student to an accredited college/university or trade school with an established student account. In the event the selected recipient becomes ineligible, the scholarship will be awarded to the next runner-up. The deadline is March 31, 2023. Applications are available in the Guidance office.
GRANT - IN - AID Psi Chapter - Delta Kappa Gamma International Honor Society for Women Educators 1. $300 (approximately), not to be repaid by the student. (for one year only) 2. To be awarded to a current high school, a female graduate from one of the following six counties; Edwards, Gallatin, Hardin, Saline, Wabash, or White. The recipient must be in the upper half of her class and plan to become a teacher. Applications are available in the Guidance Office. The deadline is March 10, 2023.
ILLINOIS SHERIFFS' ASSOCIATION ANNOUNCES SCHOLARSHIPS The Illinois Sheriffs' Association announces that it will be awarding over $58,000 in college scholarships throughout the State of Illinois to students wishing to pursue higher education during the 2023-2024 academic year. The scholarships are to be applied to tuition, books, and fees only. The student must be enrolled full-time at a certified institution of higher learning within the State of Illinois, full-time. Online learning is acceptable. Sheriff J. Derek Morgan, Wabash County, will be awarding 1 scholarship in the amount of $500. The Deadline is March 15, 2023. Applications are available in the Guidance Office.
2023 MCHS ALUMNI FOUNDATIONSPIRIT SCHOLARSHIP APPLICATION CRITERIA FOR THE SPIRIT SCHOLARSHIP: 1. Must have attended Mt. Carmel High School for all four (4) years 2. Student must be a senior and eligible to graduate 3. Must have a GPA of 3.0 or higher confirmed by a noncertified transcript from the MCHS Guidance Office 4. Must have participated in two (2) or more High School organizational activities 5. Must have held a leadership role in one of the organizational activities 6. Must have a record free of any disciplinary action or attendance issues 7. Students must attend a qualified college or technical school the semester following their high school graduation 8. Students must complete the application form and provide the written application requirements below. Applications are available in the Guidance Office. The Deadline is May 1, 2023
Jason Ile Memorial Scholarship Application To memorialize the life of Jason Curtis Ile by raising awareness of safe driving in teens at Mt. Carmel High School, and among our community. The recipient of this scholarship will be chosen from a committee and awarded a $2,000 scholarship to be intended to further their education. Applications are now available in the Guidance Office. Deadline is April 25,2023.