Bev Morgan Memorial Scholarship Applications are now available in the Guidance Office. Eligibility Guidelines: *Participation in school, community or church activities stressing concern for others, and doing something for others, etc. *Two recommendations from adults familiar with the student's personal and academic qualities. *A short paragraph about your future goals. *Good academic record. The successful applicant must have a consistently good attitude and attention to the classes at MCHS. *Applicants must be planning to major in the medical field. *Applications must be submitted to the MCHS Guidance Office by 3:00 pm Monday, April 24, 2023.
Wabash General Hospital is offering a $1000 scholarship to a student that is interested in a career in Healthcare. Applications are available in the Guidance Office. The deadline is April 7, 2023
Snyder- Crumpacker Scholarship A designated fund was created by Dr. Sara Snyder Crumpacker and Mr. J. Peter Crumpacker to support an annual scholarship administered through Mt. Carmel High School. If sufficient money is available to accommodate the awarding of two scholarships in the same year, one should be awarded to a male student and the other to a female student, when possible. This scholarship has been established to honor Max R. and Sara L. Snyder, and in the spirit of Thomas Jefferson, to recognize that an educated citizenry is vital for our survival as a free nation. ∙ DEADLINE for scholarship application: Applications must be turned in to the MCHS Guidance Office by March 27, 2023 at 3:00 p.m. (No exceptions). ∙ Incomplete applications will not be considered. ELIGIBILITY CRITERIA: Graduating seniors of Mt. Carmel High School in Wabash County, Illinois who are planning full-time enrollment at an accredited college or university, who demonstrate financial need, and who have a GPA of at least 3.0 or show demonstrable achievement on SAT or ACT exams. Preference may be given to applicants planning a course of study or intending a career in the food industry, nutrition/nourishment, health, or agriculture. If there are no qualified applicants from Mt. Carmel High School in a given year, graduating seniors of other nearby Southern Illinois high schools may be eligible to apply.
Mt. Carmel Lions Club Scholarship Applications for the Lions Club Scholarship are available in the Guidance Office. The deadline is April 28, 2023
The Gill Orthodontics Scholarship Program awards two nonrenewable $1000 scholarships annually with $500 distributed each semester beginning in the fall. All scholarship money will go directly to the school to be applied towards tuition, books, fees, housing, or related expenses. If the student does not continue full time status for the second semester, the remaining $500 will not be awarded. Selection Criteria and Eligibility Applicants must currently be in orthodontic treatment, or have completed orthodontic treatment by Dr. James Gill, D.D.S. Applications will be accepted from graduating seniors planning to attend an institution of higher learning for at least one year. All applicants must have a GPA of at least a 2.5 on a 4.0 scale, or a 3.75 on a 6.0 scale at the end of their senior fall semester for consideration of this scholarship. Scholarship recipients will be determined based on essays, academic achievement, and participation in school and community activities. Deadline March 23,2023 Applications are available in the Guidance Office.
Taco Tierra (2) $500 Nursing Scholarships Guidelines and Application Forms are available in the Guidance Office. The deadline is March 20, 2023.
Seniors: Brian Wright Memorial Scholarship An ongoing scholarship is awarded to honor the memory of Brian Wright who gave the ultimate sacrifice for his beloved country. The Brian Wright Memorial Scholarship is to be awarded to a graduate of MCHS in the amount of $500. The criteria for the award include: Proven citizenship qualities. The applicant must demonstrate participation in school, community, and/or church activities that stress concern for others. Good academic record. The applicant must exhibit consistent effort and a good attitude. Two recommendation letters from adults who are familiar with the academic and personal qualities of the student. ** Recommended but not required ** Commitment to a military career including National Guard, Reserves, or Regular Armed Forces participation. Participation in various sports, clubs, and/or organizations at MCHS Leadership roles will be considered. Applications are available in the Guidance Office and must be submitted to the Guidance Office no later than April 25, 2023 by 3:00 pm.
The Community Foundation Alliance is excited to announce the opening of a new scholarship opportunity, the Gray Farms Presidents Scholarship. Two $1,000 scholarships will be awarded to two graduating high school seniors who attend a high school located in one of the counties in Illinois, Indiana, or Kentucky listed on the attached flyer, have a minimum 3.0 cumulative GPA (4.0 scale), and plan to attend an accredited college or university. For more information see Mrs. Pitzer in the Guidance office.

Classroom fees can be paid online. From Skyward, you can click the FEE PAYMENTS module on your student, then click the online payment link. You can also login to your Wabash 348 Webstore account >>
https://wabash348.revtrak.net/
<< and you can pay from there as well.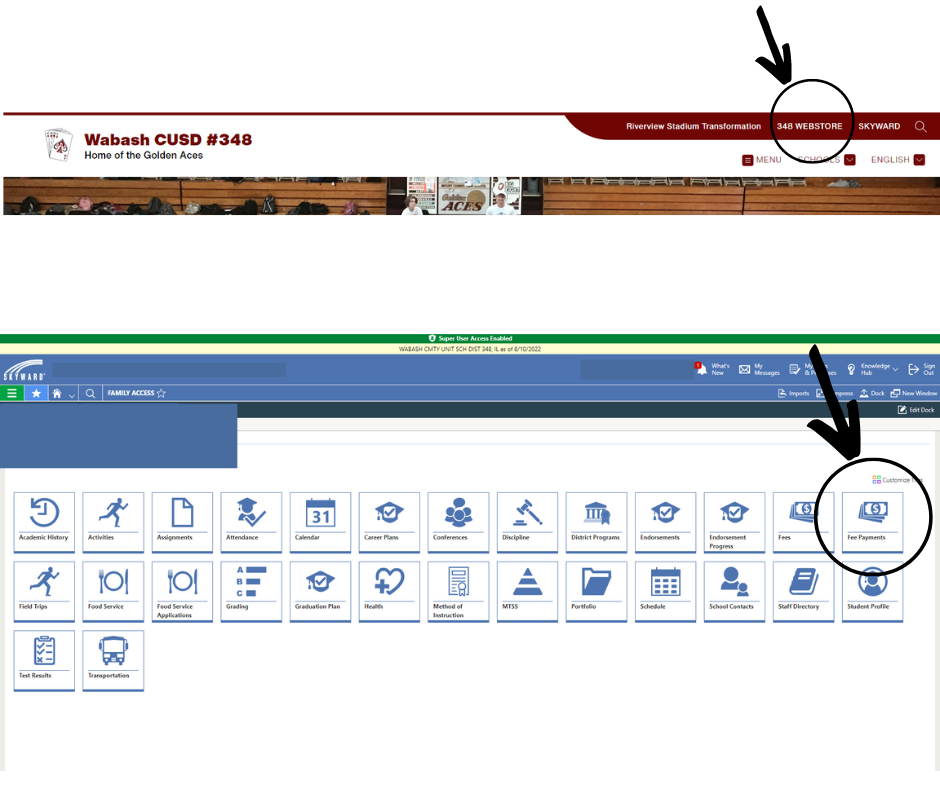 The Mt. Carmel High School boys basketball game scheduled for Friday, December 16th at Evansville Day School will be VARSITY ONLY starting at 6:00pm.


Mrs. Witsman's Computer Applications class went to MCES today to read their children's stories to K-2nd Grade!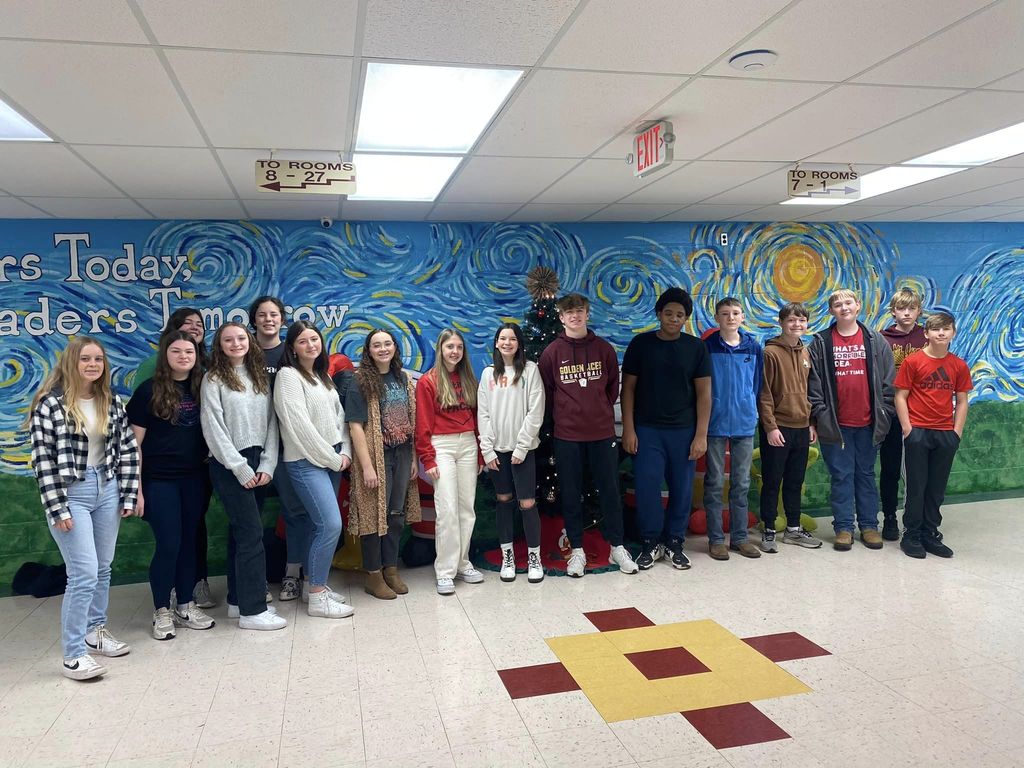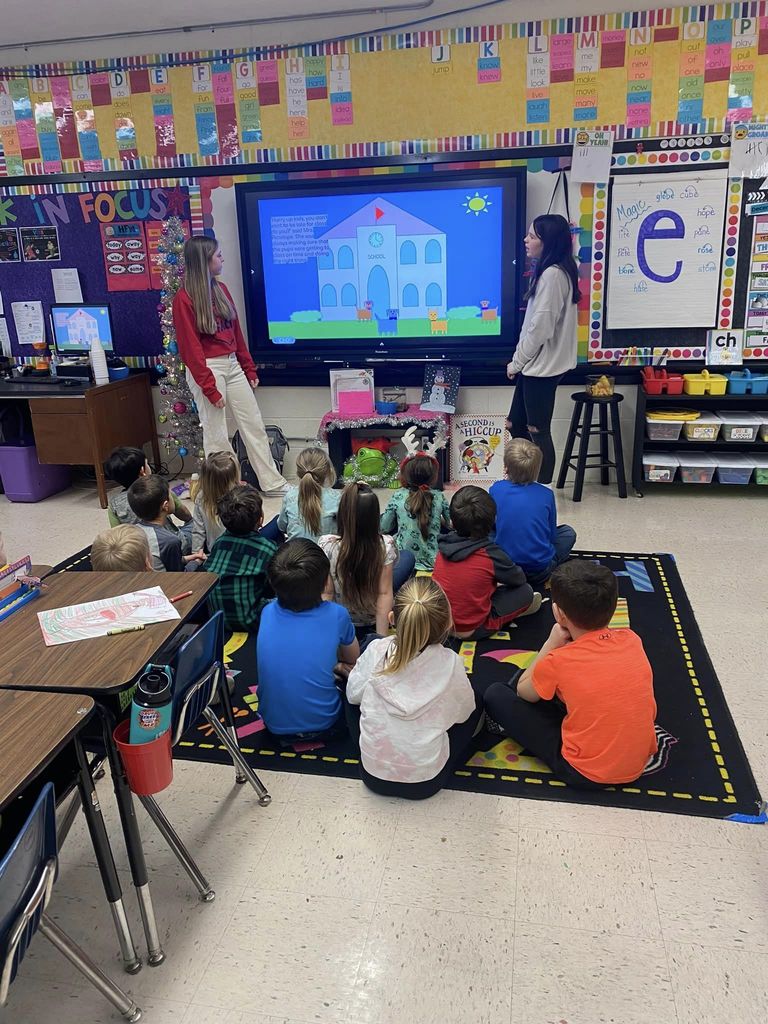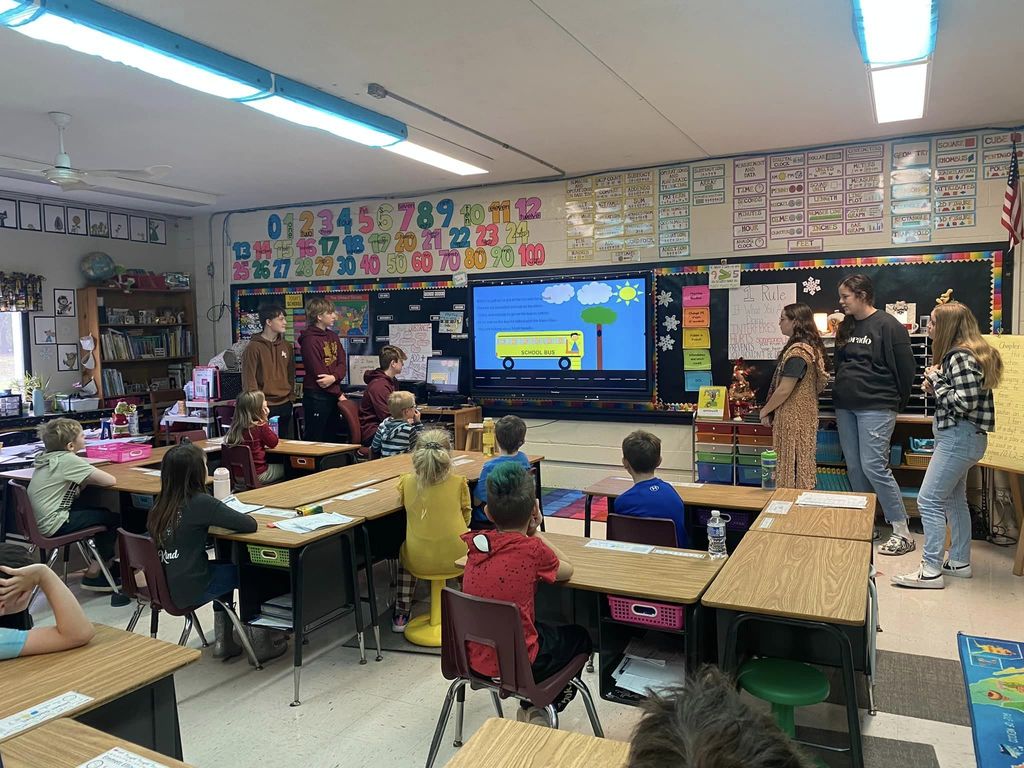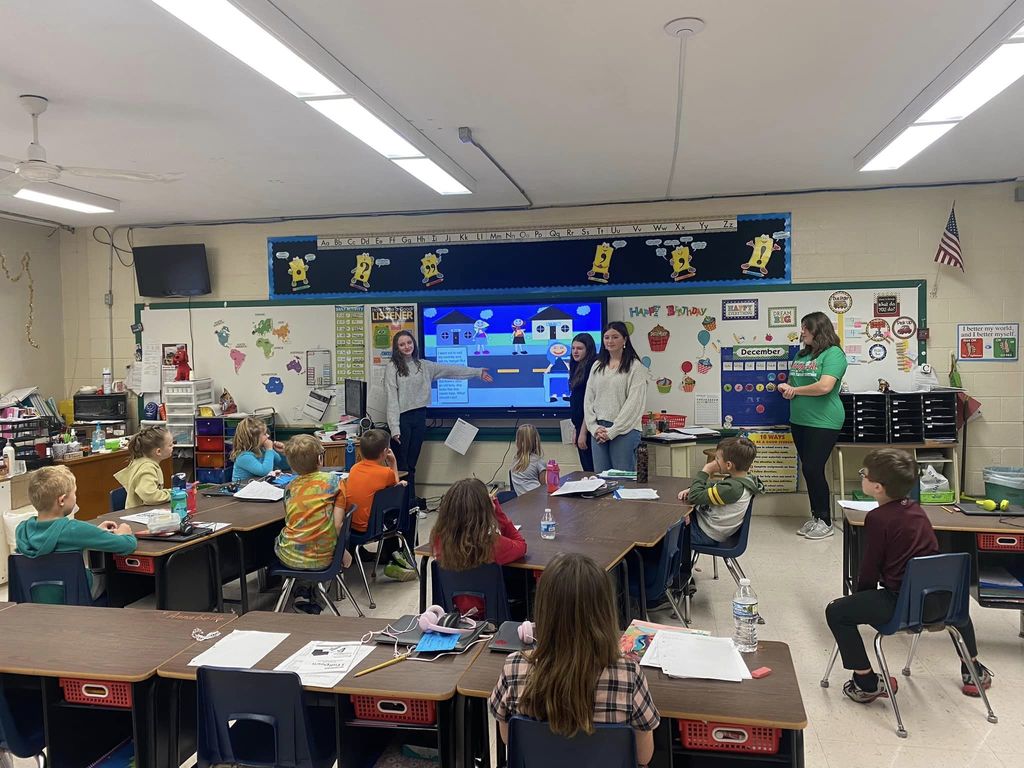 Great news!!! Our school just received two new bottle fillers as a part of the H2O on the Go grant from the Delta Dental Foundation of Illinois and Illinois Children's Healthcare Foundation. The purpose of the grant is to prevent tooth decay, which is the leading chronic disease among children. The water bottle-filling stations encourage consumption, helping lessen tooth decay, aiding in reducing obesity, increasing energy levels and improving students' attention span and ability to learn. As a part of the grant, each student had the opportunity to get a Green Reusable Bottle and a toothbrush. It was great to see how many students were using the water bottle and one student simply said, "The bottle and the bottle filler makes drinking water so convenient."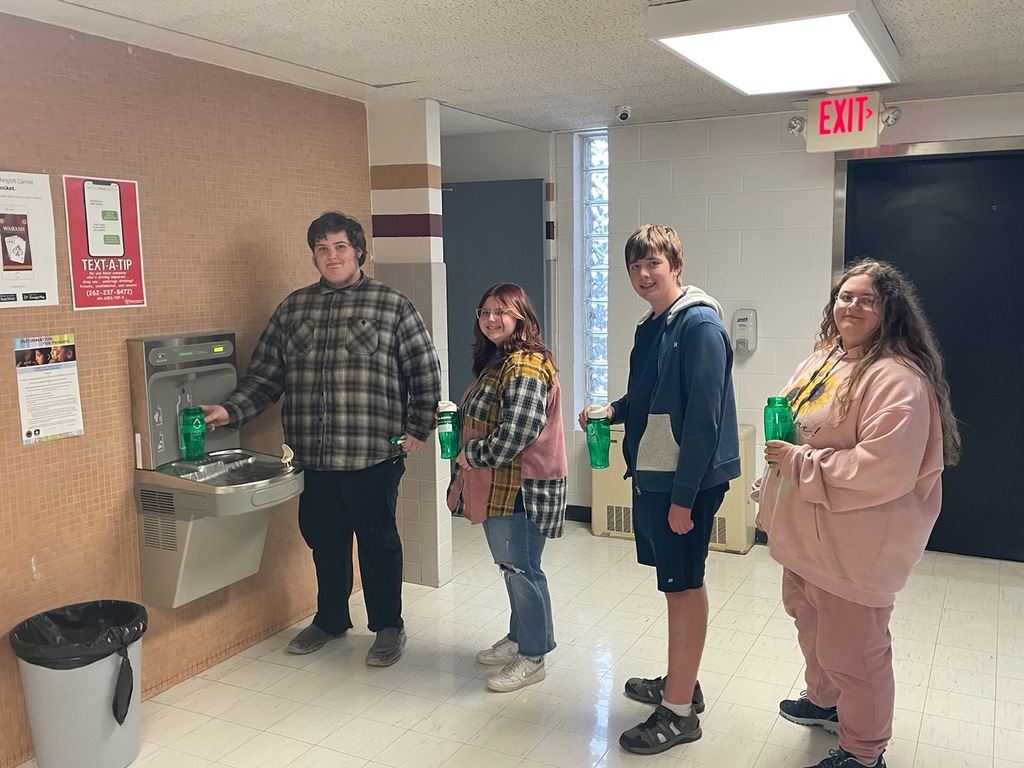 This message is for all parents who purchased Chromebook insurance at the beginning of the year. Most high school students received a new touch screen Chromebook recently and we just wanted to let you know that we have submitted the new serial numbers for the new devices to schooldevicecoverage.com. That means that there is nothing you need to do at this time to update that information. If your child receives a different Chromebook that was not part of the mass distribution, please make sure you update that information directly with schooldevicecoverage.com. If you have any questions, feel free to call the school at 618-262-5104.

FBLA has been busy this holiday season with #GivingTuesday, the Christmas Parade and ringing bells for the Salvation Army!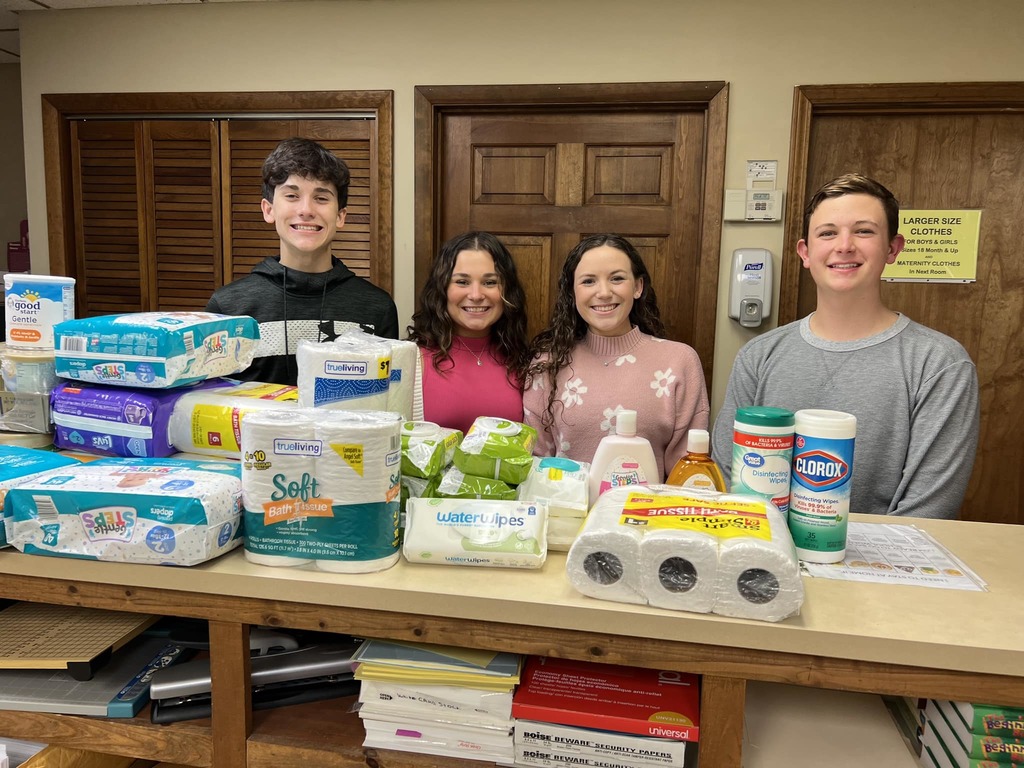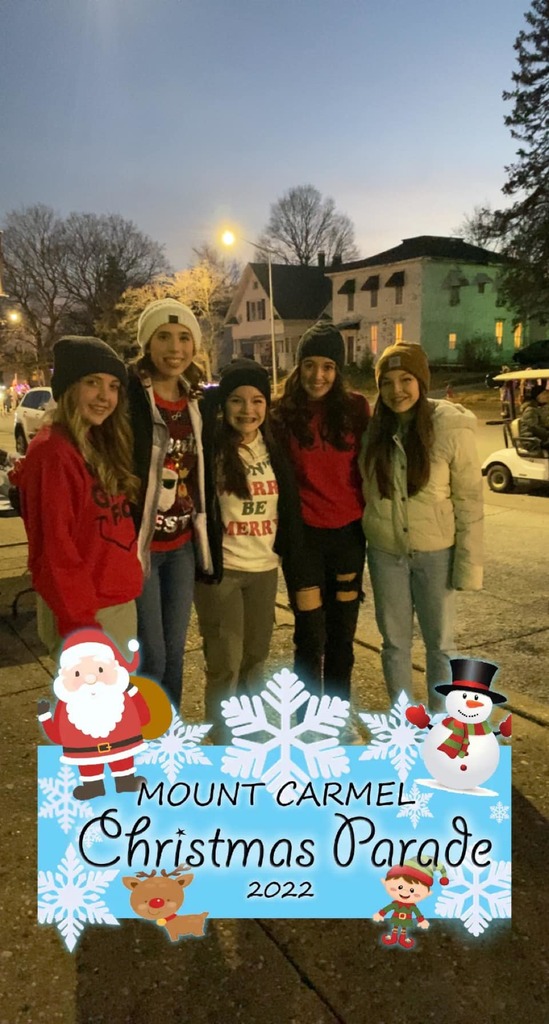 Congratulations to the Golden Aces Wrestling team on their 5th place finish at the Lawrence County 13 team Invitational today. Go Aces!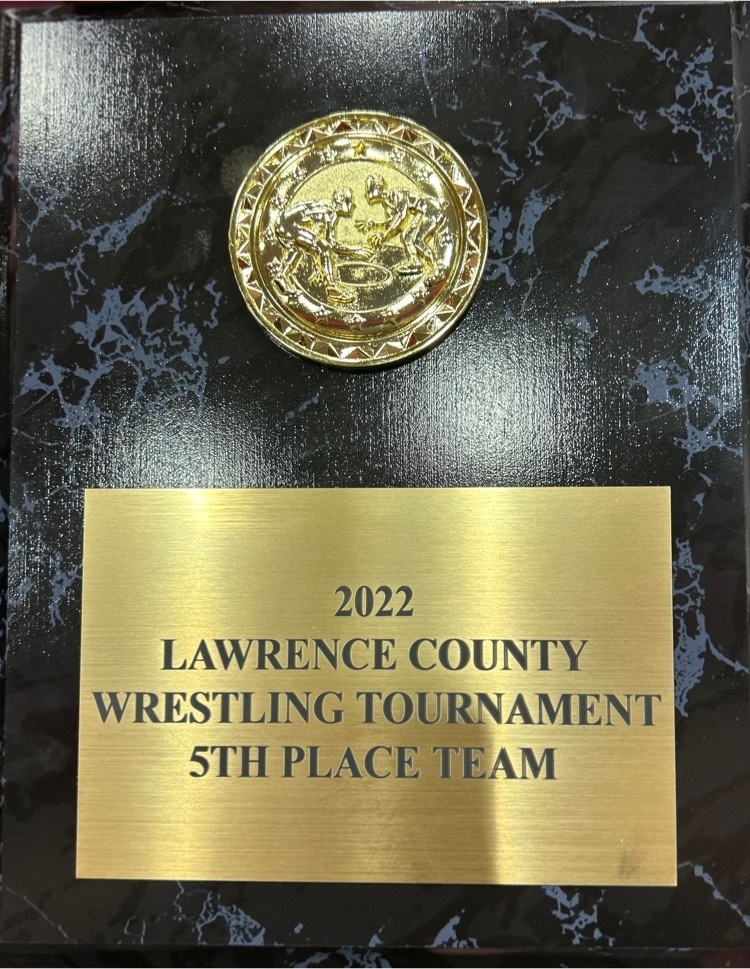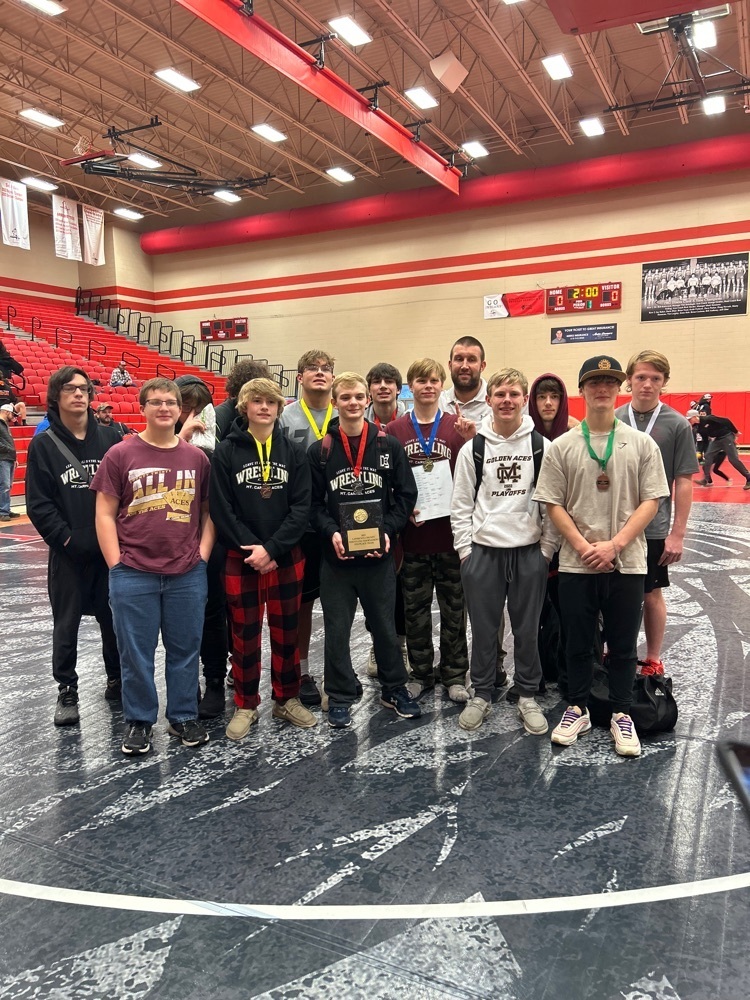 Grow Ag Leaders exists to make youth aware of the various career opportunities within the industry of agriculture by providing scholarships that help further their education. The Bayer Fund, a philanthropic arm of Bayer, offers $1,500 scholarships to students pursuing a career in various sects of agriculture. Website/Application:
https://www.ffa.org/participate/grants-andscholarships/scholarships/
Eligibility/Requirements: • Must be a high school senior (public, private or home-schooled) or enrolled in college full time (minimum of 12 credit hours). • Must be planning to pursue a degree in a qualifying area of study. • Must be planning to attend a vocational, 2-year or 4-year qualifying ag related study program after high school. • Must meet a minimum 2.5 GPA requirement. • Must obtain no less than two electronic endorsements from qualifying farmers who live or farm in an eligible county.

The freshman/sophomore game originally scheduled to be played at Marshall on Thursday, December 1st, will now be played at HOME on Friday, December 2nd at 5:00. So Friday night's schedule at home against Marshall will be as follows: 5:00pm - Freshman/Sophomore game 6:00pm - JV game 7:30pm - Varsity game