Reminder! MCJHS Summer School begins Tuesday, May 30th at 8:00 a.m. MCJHS students enrolled in summer school must be in attendance. Have a great and safe weekend!
If you have signed up for summer school transportation and don't need a ride on certain days, you must call the bus garage by 6:30 a.m. (618-262-8539) to cancel transportation. If you do not call and no-show three times, we will not return.

Clothes resource for all sizes!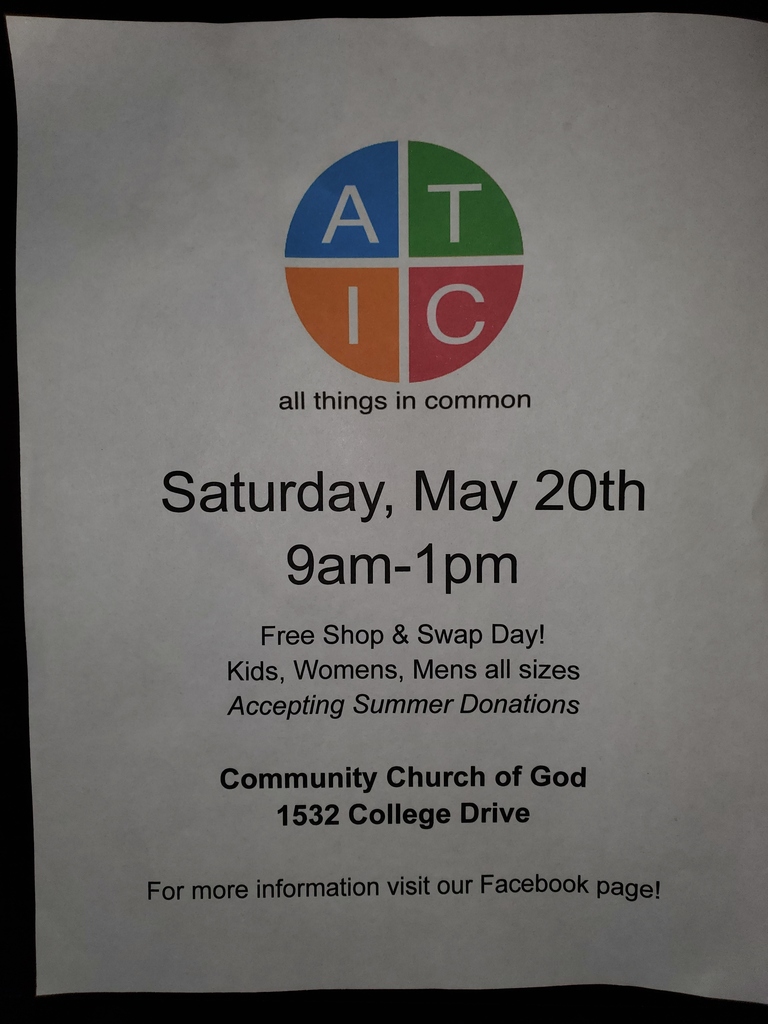 MCJHS Awards Day will be held on May 18th at 9:00am in the MCHS Auditorium. Parents and family members are welcome to attend.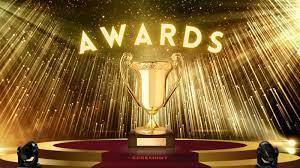 We would like to invite you to take this opportunity to give feedback on how your child's school is doing. We encourage you to participate in this anonymous survey and help improve Wabash CUSD 348 schools for our students. Thank you for your participation. Parent Survey =
https://www.surveymonkey.com/r/PS348

Reminder that your student entering 9th grade for the 2023-2034 school year will need a physical completed. There are no immunizations required for 9th grade. The physical will need to be completed prior to registration. 9th grade students are also required to have a dental exam completed and this will need to be completed prior to May 15, 2024. Your student will be bringing home the appropriate health forms in May and a message will be sent the day the forms are sent home. If you have any questions please call 262-5104, ext 112. Stephanie Kolb BSN, RN, PEL-CSN

The Junior High Track meet scheduled for today in Fairfield has been Cancelled.

Attached is the schedule for our Junior High Volleyball Team at the State Tournament in Pinckneyville on Saturday, March 25. ***Reminder that the fan bus will leave at 8:30am from the high school parking lot. If they lose the first game, the fan bus will be back around 2:30pm. If they win their first game, the fan bus will be back around 6:00pm.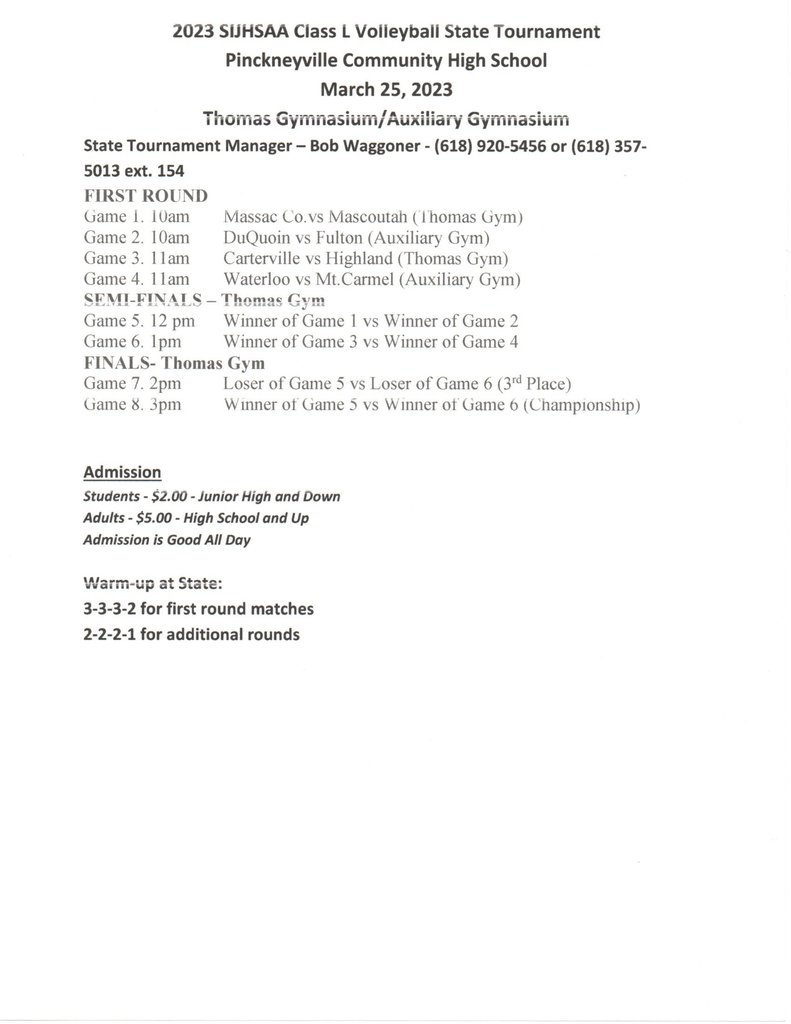 MCJHS students will participate in the Illinois Assessment of Readiness on Monday, March 27-Wednesday, March 29. Please ensure your child is present and on-time, during testing. Also, please ensure that your child comes to school with their fully-charged Chromebook and earbuds that are not wireless.


STREP THROAT FACT SHEET FOR PARENTS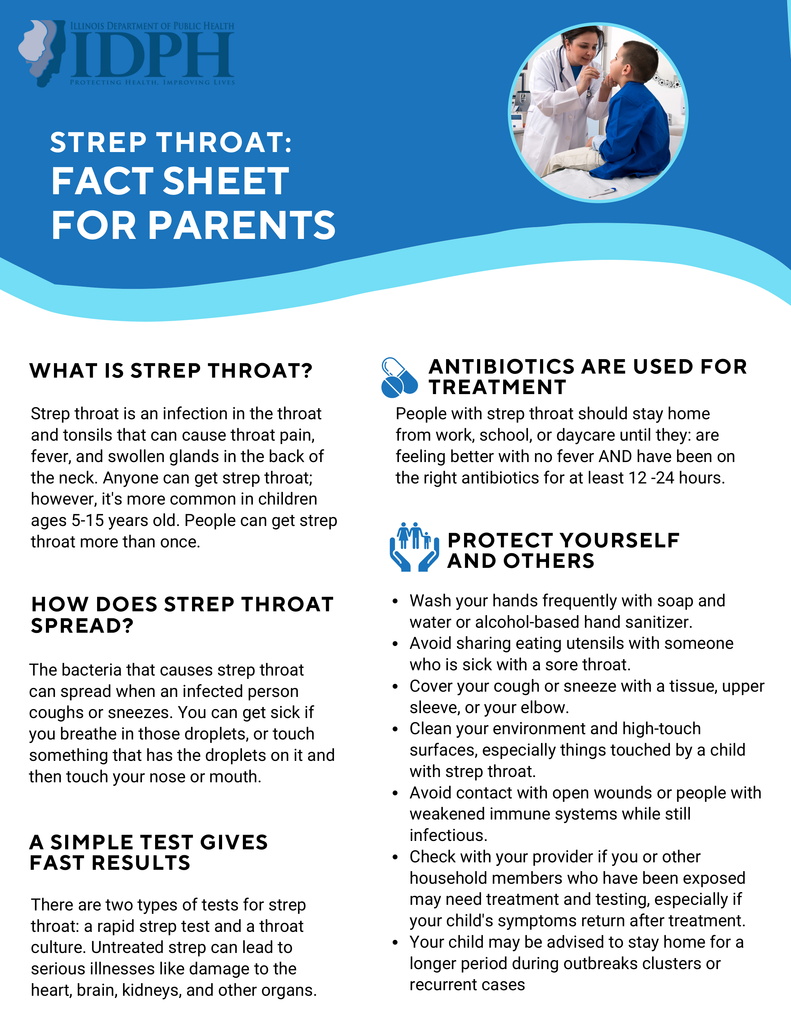 Parent/Teacher Conferences for MCJHS are Tuesday, March 21 from 4:30-7:00pm and Thursday, March 23 from 4:00-6:00pm. Please call the school to set up a conference with your child's teacher. Any parent/guardian who attends Parent/Teacher Conferences either Tuesday or Thursday will receive a Tequila's Restaurant coupon for 10% off of their meal.
March 31, 2023, is the deadline for your chance to participate in the annual statewide Illinois 5Essentials Survey. This opportunity will allow you to share your thoughts on the important elements of school effectiveness in a confidential survey about the school. Please visit
https://survey.5-essentials.org/Illinois/
and select the appropriate survey to begin. SCHOOLS are listed as: Mt Carmel Elementary School - 1300 N Walnut St Mt Carmel Grade School - 1520 Poplar St Mt Carmel Junior High School - 201 N Pear St Mount Carmel High School - 201 N Pear St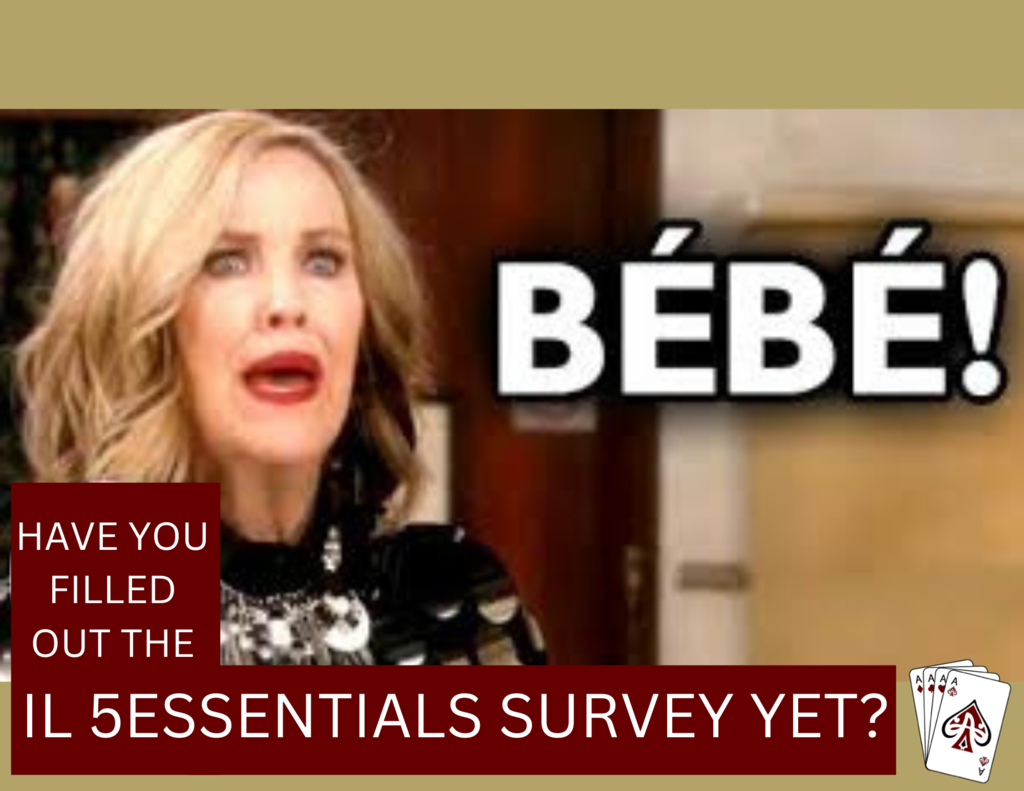 Press Release: Music in Our Schools Month (MIOSM) In March of every year, The National Association for Music Education (NAfME) sponsors "Music in Our Schools Month." To celebrate MIOSM, the Wabash 348 schools would like to highlight the following music department events coming up this month: Saturday, March 18th We are hosting the Illinois Grade School Music Association (IGSMA) District 4 Solo & Ensemble Contest with 56 entries from Wabash 348 grades 5-8 along with around 200 entries from schools from around the area. It will be held at Mt. Carmel Grade School. Saturday, March 25th the Jr. High Band & Choir will be participating in the IGSMA District Organizational Contest at Casey Middle School in Mt. Vernon, IL. This performance is free and open to the public. Friday, March 10-Tickets go on Sale for the MCHS production of "Newsies!" (Performance dates April 20-23) For more information, please contact Ellen Wall, 5-8 Music Director

Congratulations to our 8th Grade and 7th Grade Volleyball Teams on being the 2023 Conference Champions!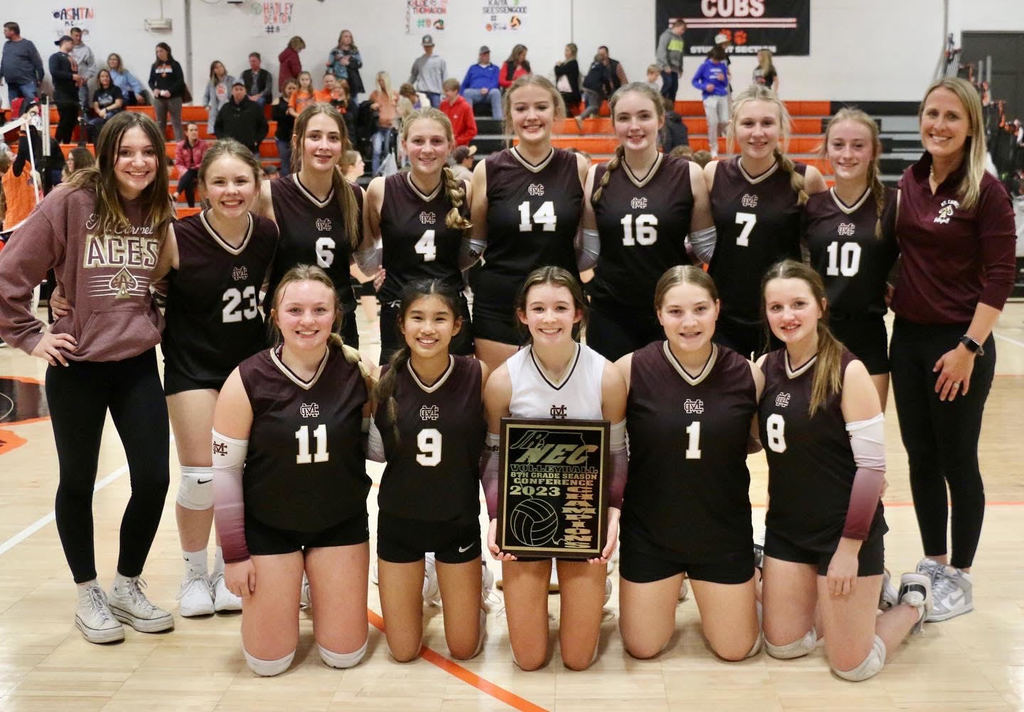 All 8th grade students will participate in the Illinois Science Assessment on March 15-17 during their regularly scheduled Science class. Attendance and punctuality are important for these assessments. Please ensure that your child is present and on time. Students will need to bring a fully-charged Chromebook and earbuds that are not wireless each day for testing. If you have any questions, please contact Sarah Morris at 618-262-8886.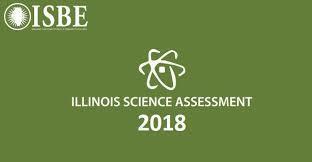 The Jr. High band performed music from "The Hunger Games" on Friday, March 10 for the 7th grade students and staff. The 7th graders in Mrs. Vaught's class just finished reading the book and the band students performed the music as part of a cross-curricular project. Student teacher, Miss Presley Walker, directed them. Mrs. Ellen Wall is the band director.
The Mt. Carmel Jr. High Scholastic Bowl team traveled to Albion for their first games of the season. They got two wins against very good teams from Albion and Geff. Winning toss-up questions were Hazel Earnest (10), Aubren Hockgeiger (6), and Wyatt Rooney (1). This is a very polite, fun, and smart group of students! They represent MCJHS very well! Great job!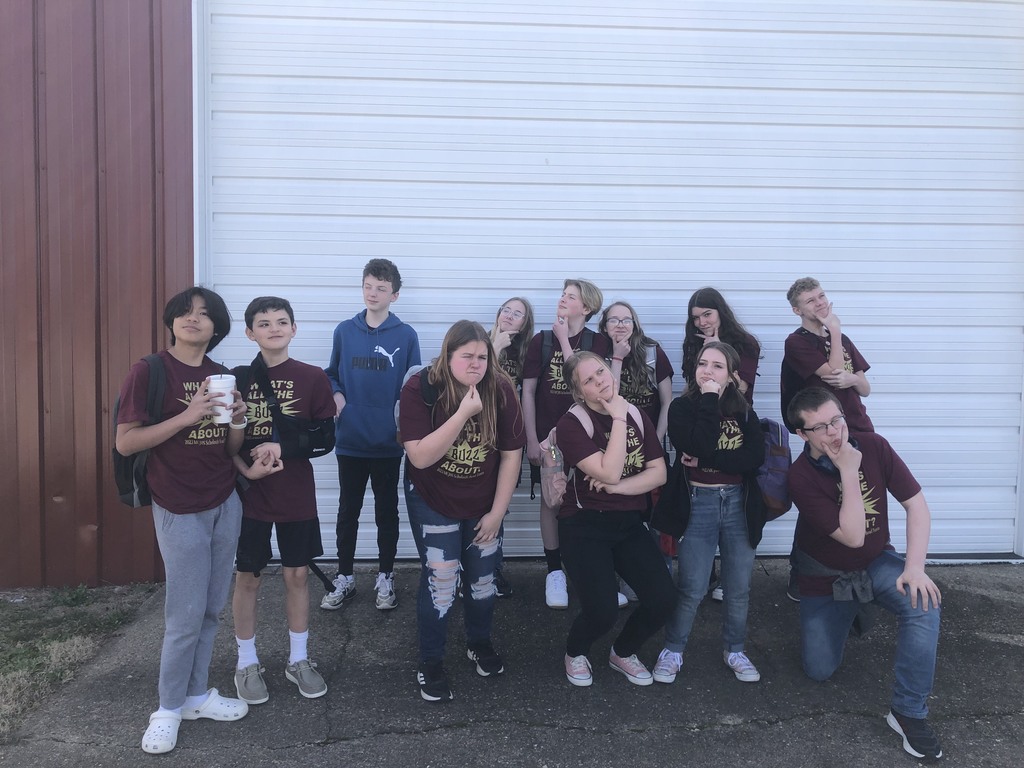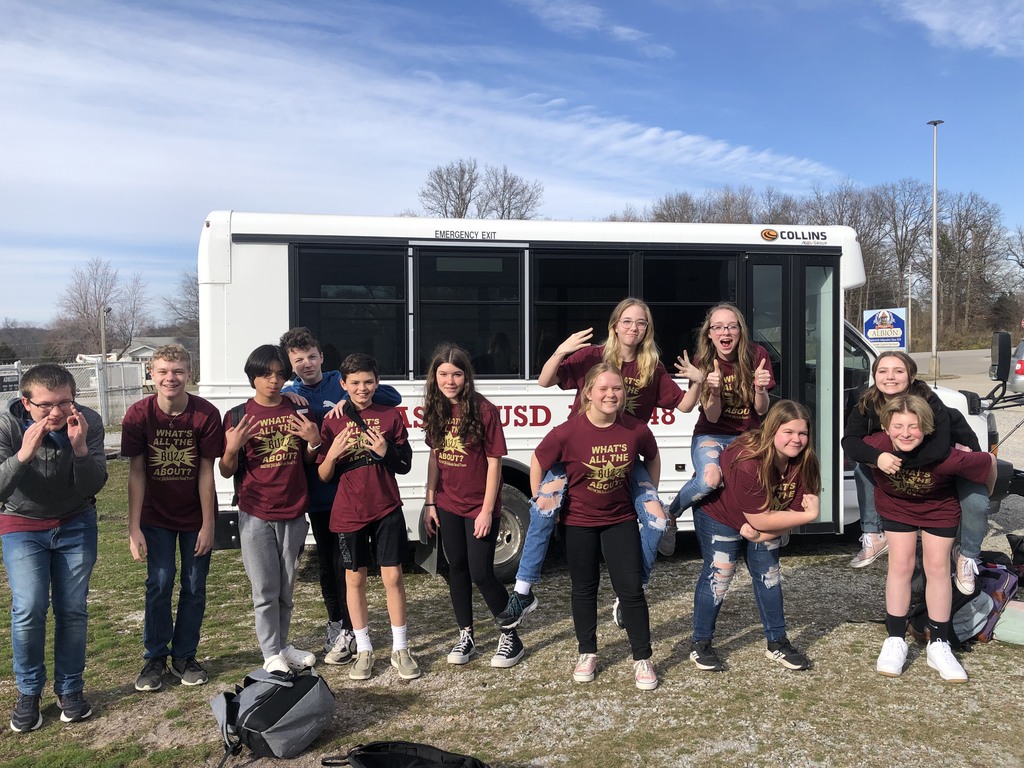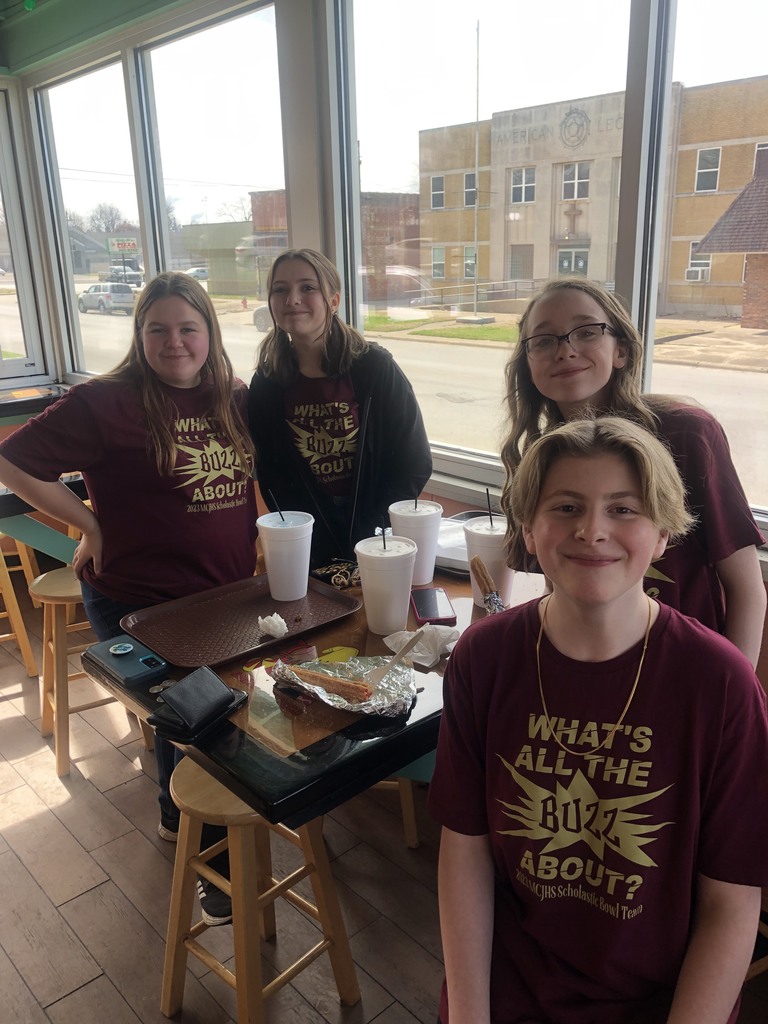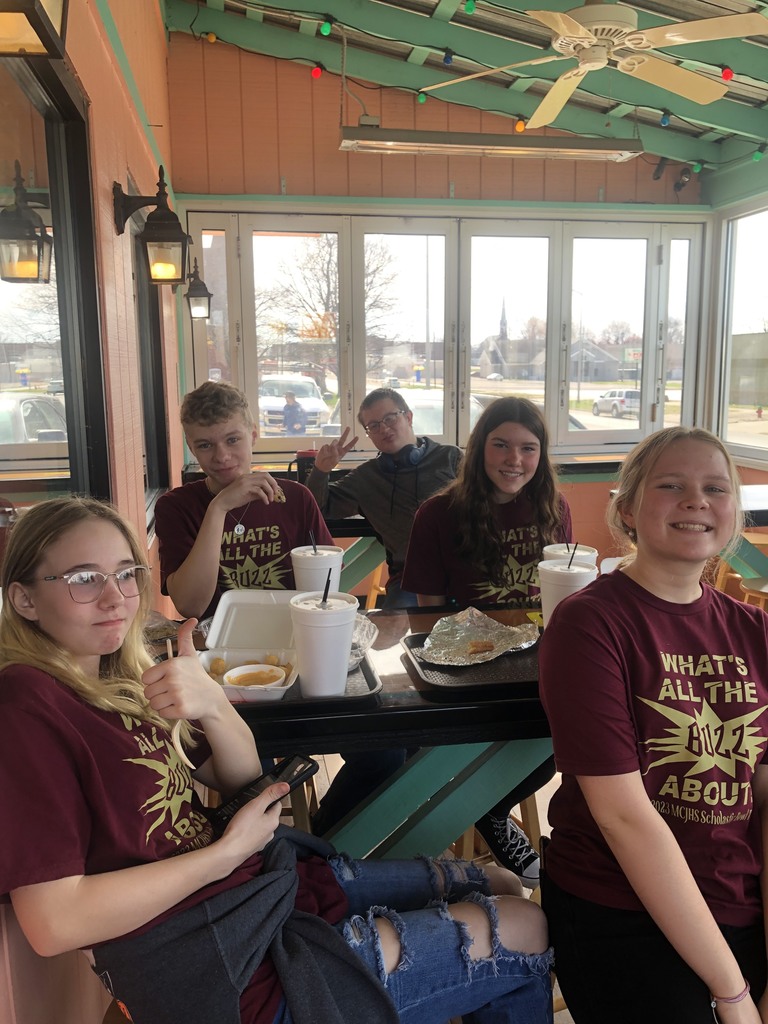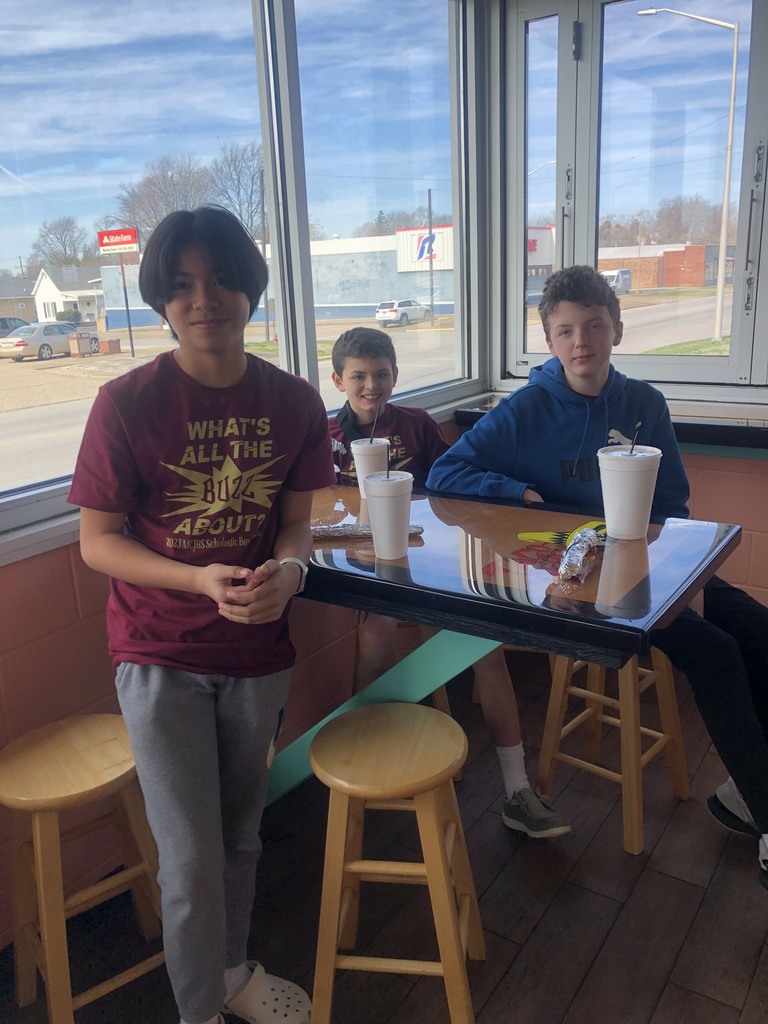 Junior High Spring Pictures are coming up next week on Thursday morning (3/9/2023). Proofs for ordering will be sent after the picture day, so no pre-ordering is required. Feel free to reach out to the office with any questions.

Timberlake Furniture is making a donation to pay for admittance for any Mt. Carmel Jr High student who wants to attend the High School Regional Championship game on Friday night in Lawrenceville! Sign up in the Athletic Office from 8am-3pm if you would like to attend! LETS PACK THE PLACE WITH MAROON AND GOLD! GO ACES!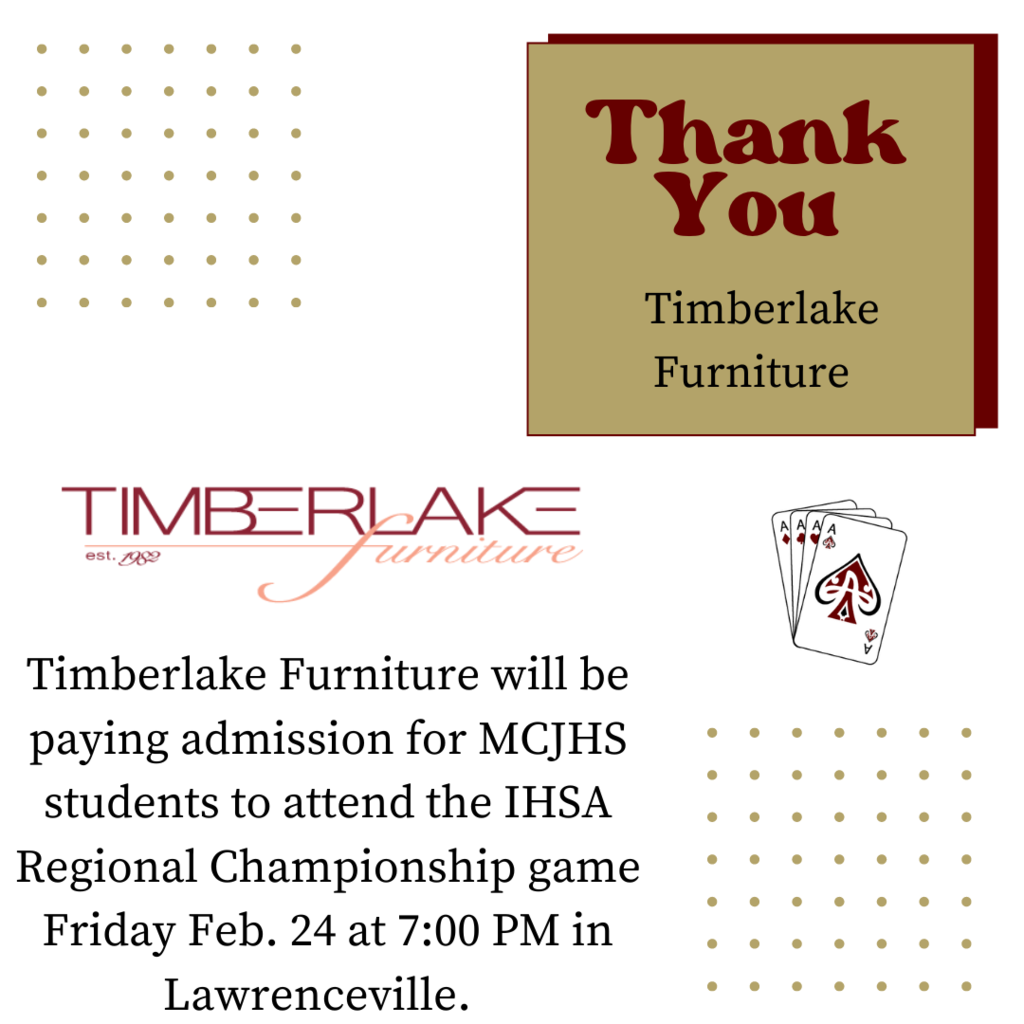 Mobile Food Distribution March 2