Junior High Softball Tryout Information!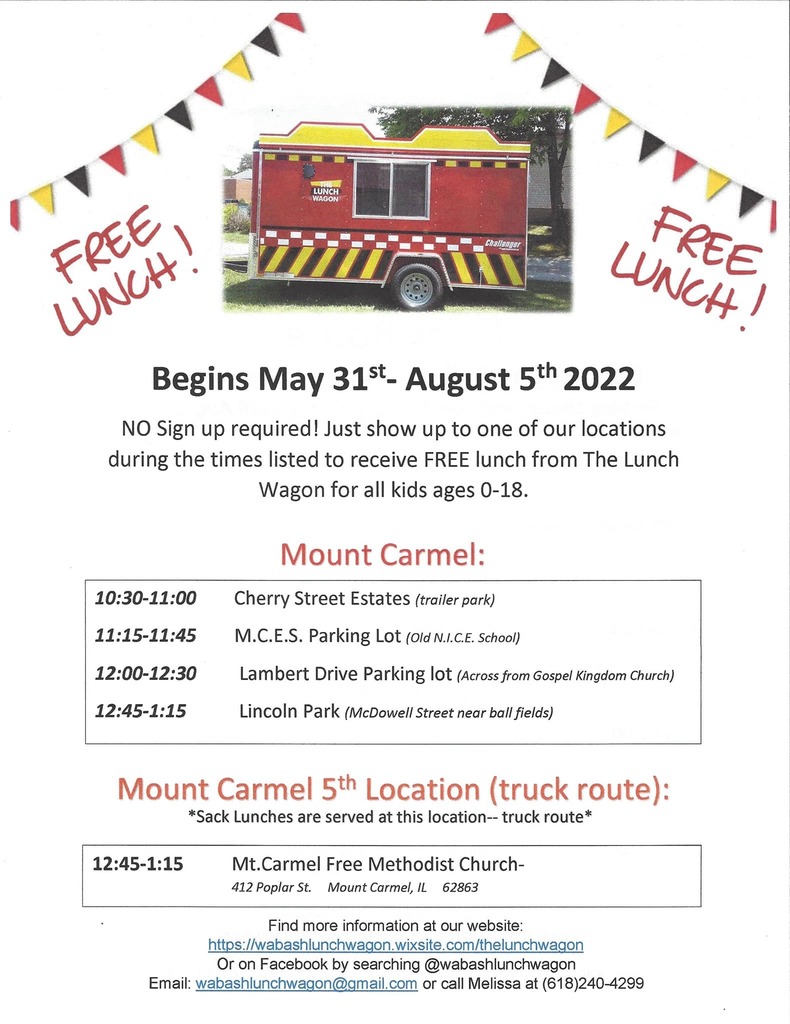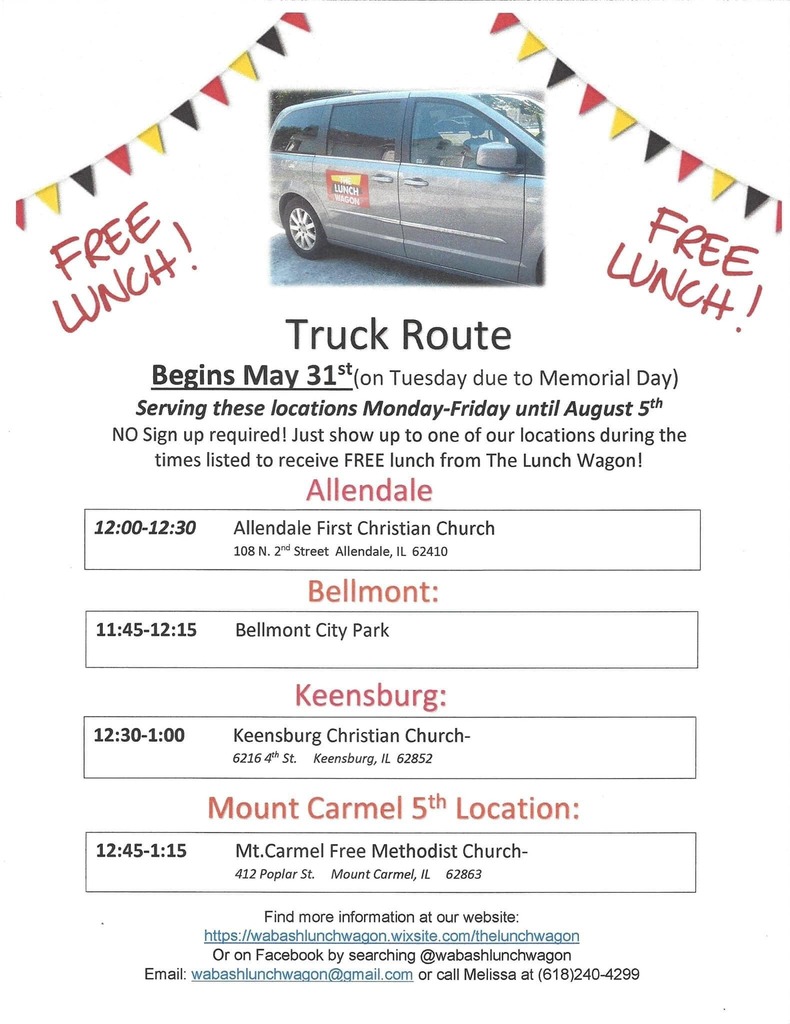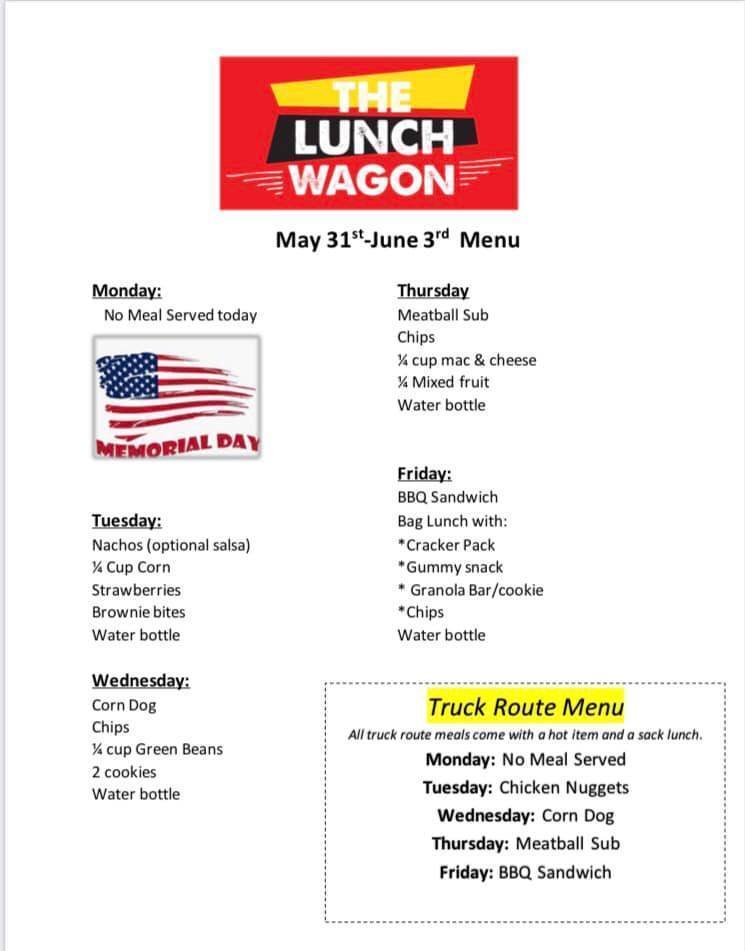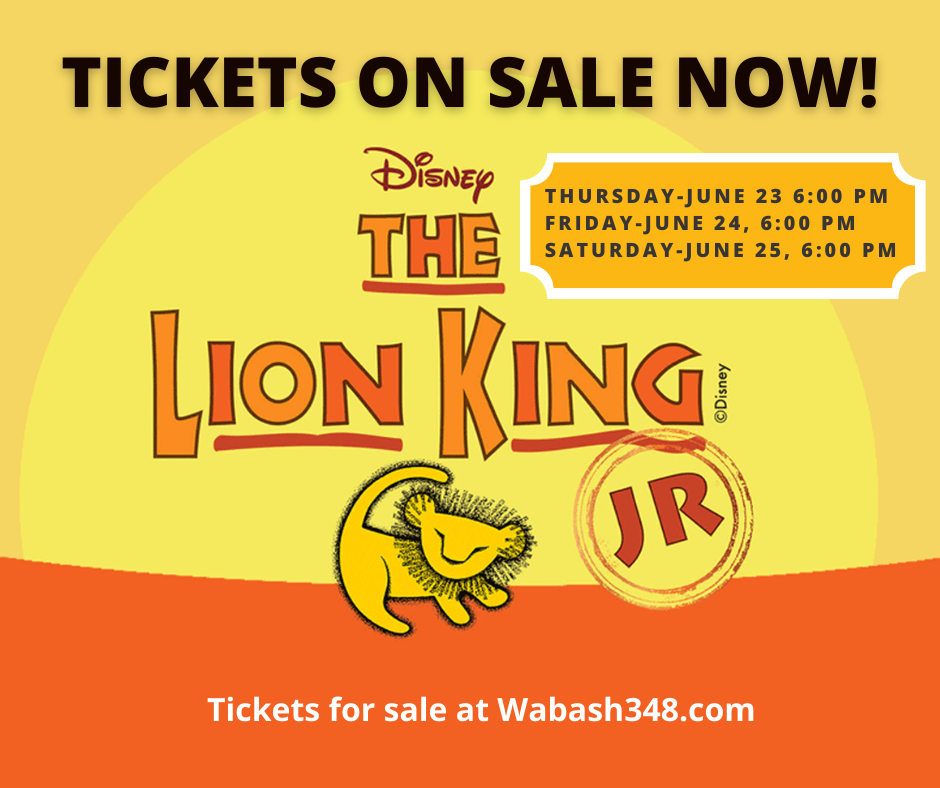 Junior High Awards Day will be rescheduled for Monday, May 23rd in the MCHS Auditorium at 9 AM. Hope everyone is safe and Go Aces!

The Jr. High Awards Day is rescheduled for Monday, May 23rd at 9:00 am in the auditorium.

Just a reminder Junior High Awards Day will be tomorrow, Friday May 20th at 9AM in the MCHS Auditorium. Parents welcomed!

Wabash CUSD #348 is in the process of planning and developing the 2022-2023 Title I budget to promote the academic growth and achievement of our students. Your input is essential in establishing and accomplishing our future goals and preparing our students to meet or exceed grade-level expectations. Please take a brief moment to fill out this short survey. Thank you. >>
https://www.surveymonkey.com/r/2122psurvey
<<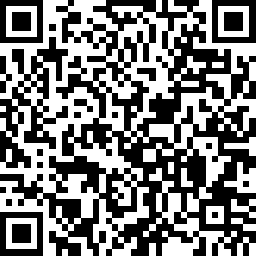 There are a couple of lunch changes at MCJHS/MCHS for the rest of the year. Friday, May 13 - BBQ Riblet, Chips, Side Salad, Fruit Choice, Cookie Wednesday, May 18 - Salisbury Steak, Mashed Potatoes, Green Beans, Side Salad, Fruit Choice Monday, May 23 - Burrito, Chips & Salsa, Corn, Side Salad, Fruit Choice Tuesday, May 24 - Turkey & Cheese on Bun, Chips, Cookie, Apples

Walk-In Immunization clinics through the summer will be available at Wabash County Health Department for school shots & lead screenings. Tuesday, June 7th 7am-5pm. Tuesday, July 12th 7am-5pm. Tuesday, August 9th 7 am-5pm.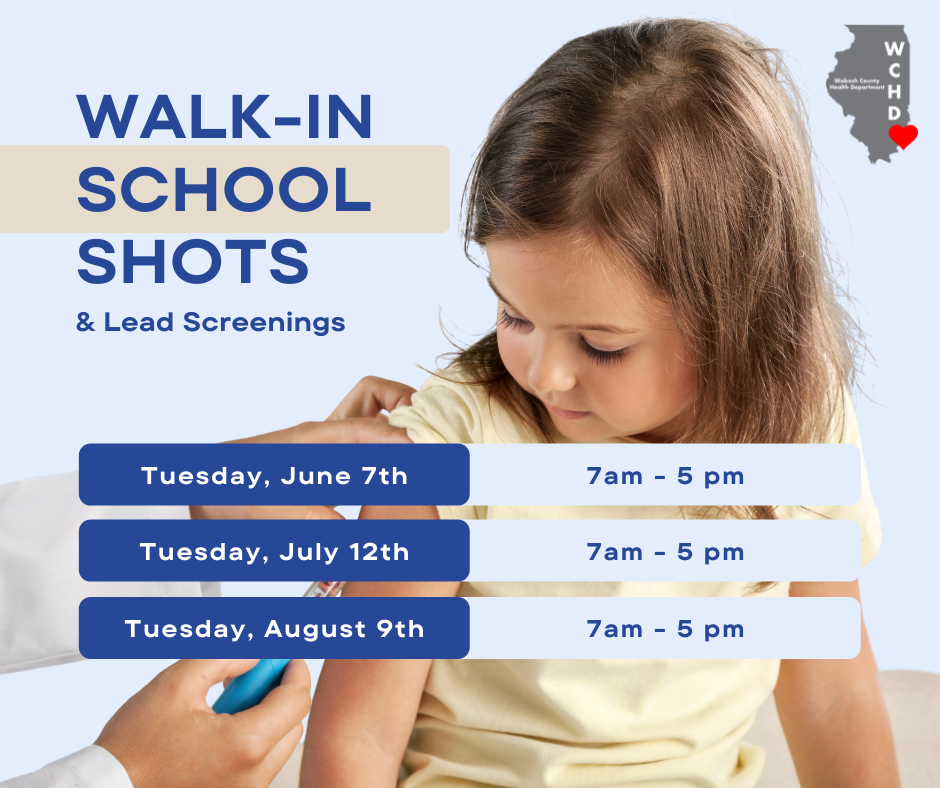 Physical and Dental forms will go home with your student student today, May 4th. Please schedule these appointments ASAP. These are required for 9th grade entry. Thank you, Stephanie Kolb BSN, RN, PEL-CSN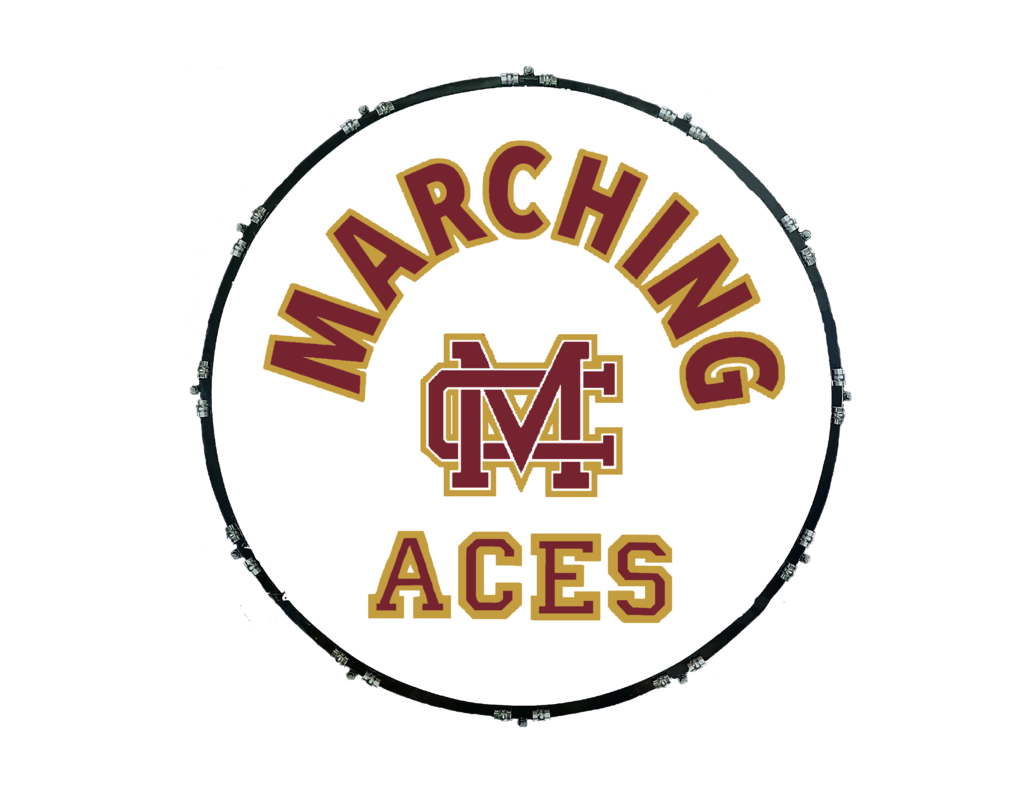 There are a couple of lunch changes at MCJHS/MCHS for the next couple of days. Tomorrow (Tuesday, May 3rd) will be spaghetti, corn, garlic bread, side salad, and fruit choice. Wednesday will be chicken sticks, peas, cheesy potatoes, side salad, and fruit choice.

Auditions for The Lion King Jr begin tonight, April 28 at 3:30 p.m. until finished. Auditions are for all Wabash #348 students 5th grade and up. Call back auditions, if needed, are scheduled for April 29 at 3:30 p.m. Any questions, email Ellen Wall,
ewall@wabash348.com
.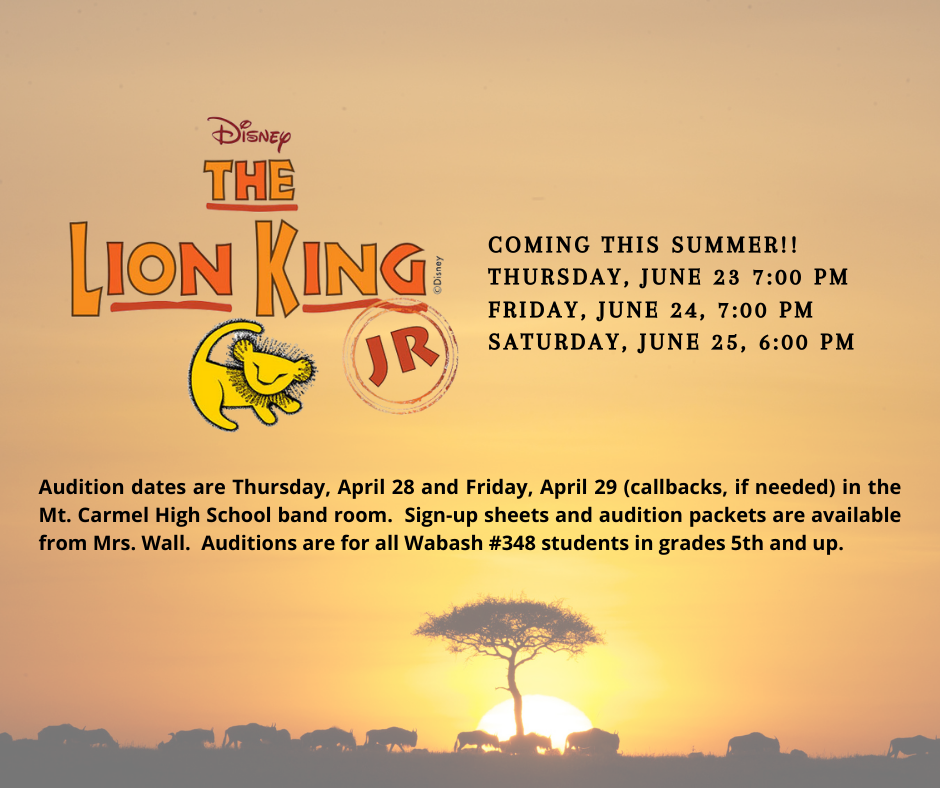 MCJHS Athletic Announcement: The Junior High Track Meet at Red Hill today is cancelled. Their next meet will be the NEC Meet at Carmi on Thursday, April 28th.

MCJHS Awards Day will be May 20th at 9:00a.m. in the MCHS Auditorium

MCHS/MCJHS lunch menu for tomorrow (Wednesday, April 20) has been changed to BBQ riblet, tater tots, mixed vegetables, apple, and fruit choice.

MCJHS students will participate in IAR testing April 11-13. Testing will begin at 8:05 on all 3 days. Please ensure that your child is on time for each day of testing as students will not be able to join a testing session that is already in progress. Also, students will need to come to school with non-wireless earbuds for each test. 8th grade students will need to bring their fully charged Chromebook each day as well.

All proofs for MCJHS Spring Pictures have been sent out to parents. If you have not received a text to view your student's pictures, please email Amanda Macer at
alymaeimages@gmail.com
to receive the link and your child's specific password. HINT: If you already know your child's student ID (4 digits), that is their password. Here is the link.
http://alymaeimages.hhimagehost.com/MCJHSSpring2022
The MCJHS Scholar Bowl team enjoyed lunch at Taco Tierra then travelled to West Salem on March 21st. They defeated West Salem and almost had the comeback of the century against Cisne! Tossups were won by Aiden Morrison (1) and Aiden McBroom (14)!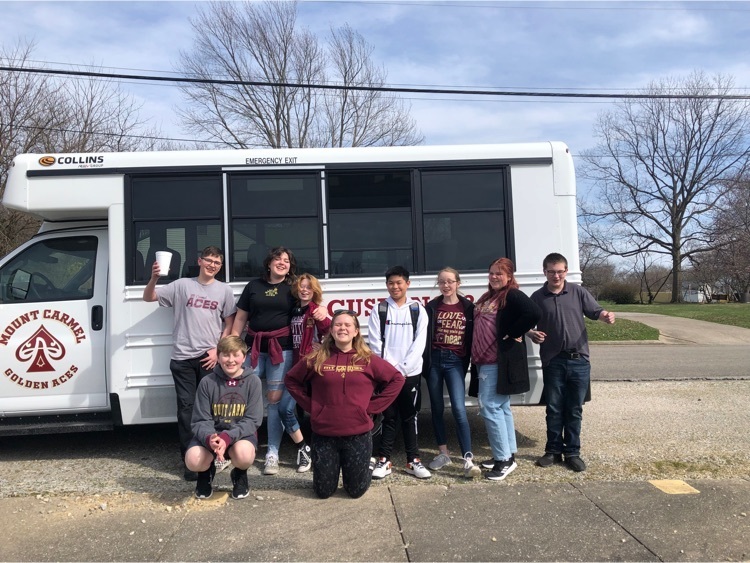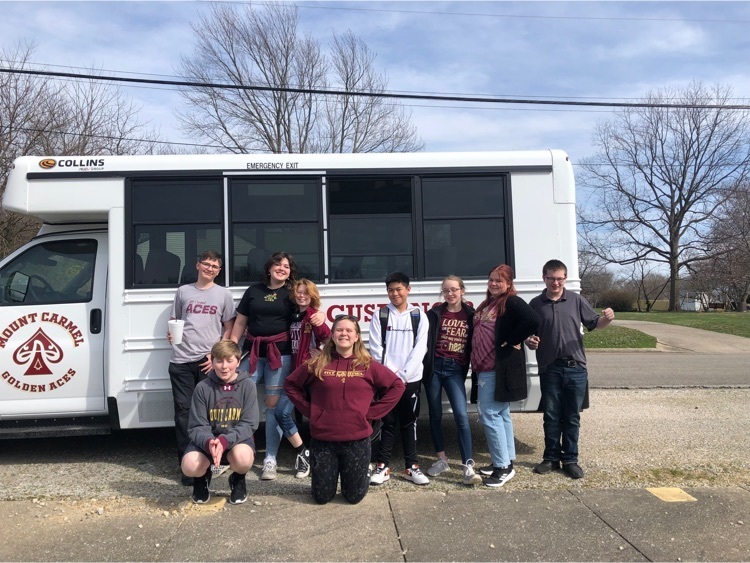 As a reminder, the Jr. High students will have their spring pictures taken tomorrow morning. For questions or more information, contact Amanda Macer at 618-263-2726.