The girls that made the Junior High Volleyball team will be posted on the Grade School gym doors today at 11:00 am.

Junior High Athletic Announcement: Junior High Volleyball Tryouts will be on Monday, December 20th and Tuesday, December 21st from 4:15pm-6:15pm. Additionally, there will be an Open Gym prior to tryouts on Sunday, December 19th from 6:45pm-8:15pm. Tryouts and Open Gyms will be held at Mt. Carmel Grade School. Tryouts will be for any 6th, 7th, or 8th grade girl interested in playing volleyball this year.

Junior High Athletic Announcement The Junior High Wrestling match scheduled for Saturday, December 11th will now be at Red Hill High School. The match will start at 9:00am.

Spirit of Giving - Pictured is a crew from B & D Independence who donated the stair railings at the main entrance of the Mount Carmel Jr./Sr. High School.  B & D Independence volunteered to do this as a community service project.  It is great to have such wonderful community partners who give in many ways.  Pictured from left to right is MCJSH Principal Andy Shelby, B & D Independence crew of Sean VanMatre, Tom Danielson, Jeffery Wallace, Dean Michels, and Allen Courtney, as well as the MCJSH Operations Officer Steve Holt.

Junior High Band members are warming up for Santa The Barbarian their Christmas Play at Mount Carmel Grade School on December 14th.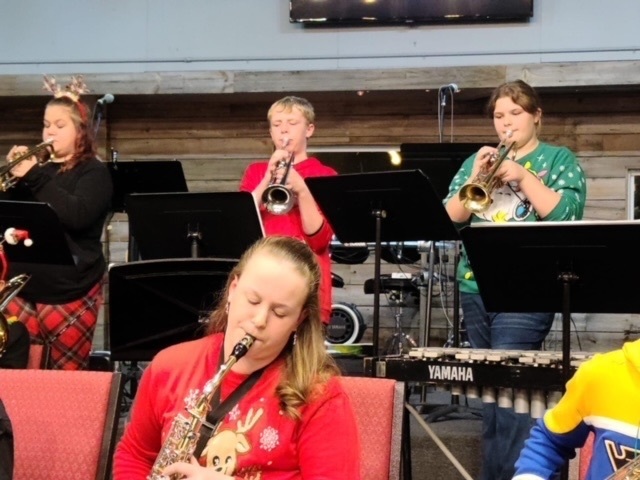 The Mt. Carmel Jr. High Boys Basketball game scheduled for Tuesday, November 23rd against Albion has been MOVED to Wednesday, December 15th. 7th grade will start at 6:00 with the 8th grade game to follow.

The ACES Store has 15 Clacker Necklaces left. $3.00.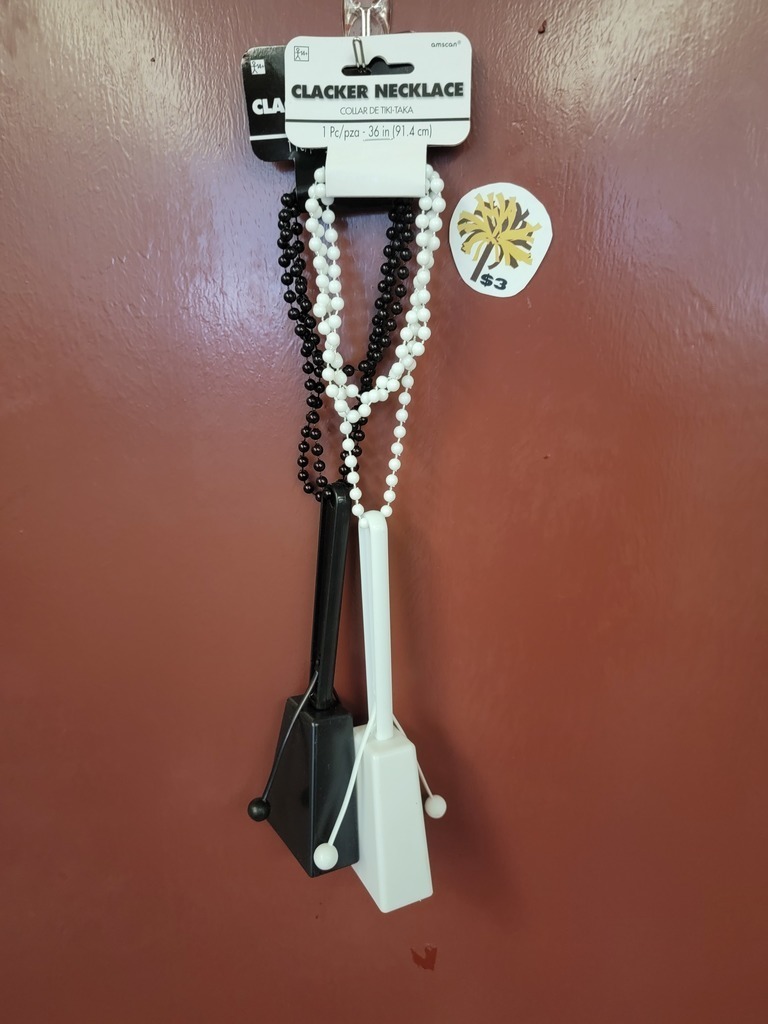 Junior High Athletic Announcement: ***The Junior High Girls Basketball Game Scheduled for Friday, November 19th @ South Knox Middle School has been MOVED to Thursday, December 2nd at 6:00pm CST.

SCIENCE FAIR IS COMING!!! Please make plans to attend and support the 8th grade student's academic efforts! The students have worked hard to answer their research question-- come check it out!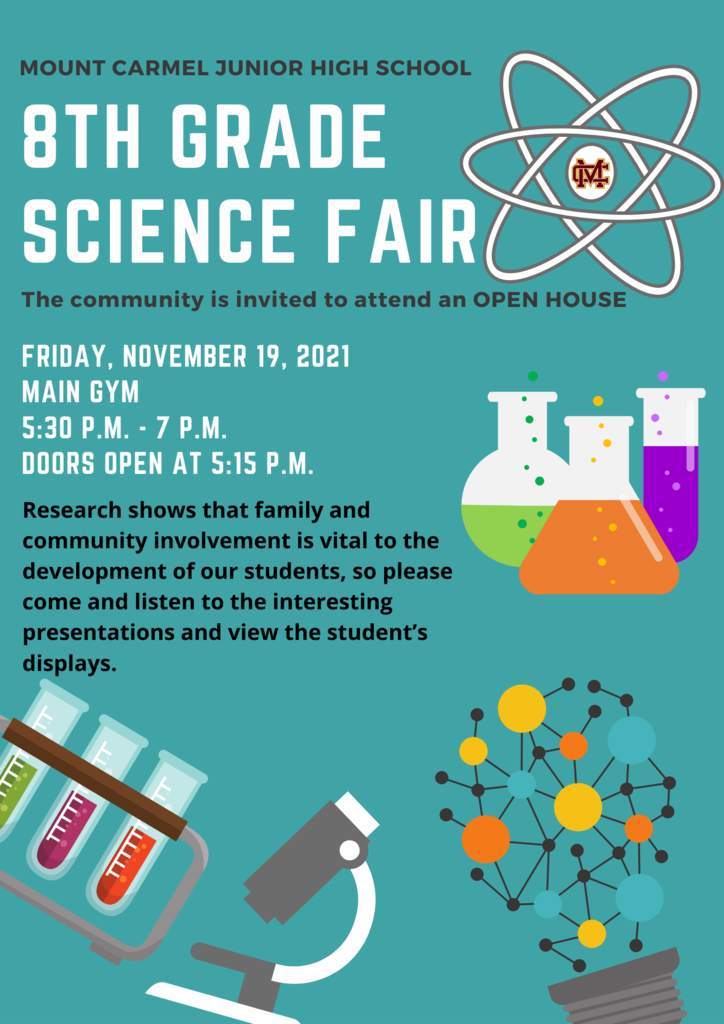 Update IHSA Football Playoff Ticket Information Mount Carmel vs Benton Date: Saturday November 13, 2021 PURCHASING TICKETS: Tickets for this event will be digital, through GoFan.co/IHSA per the IHSA. The link below can be used to access the event and purchase tickets:
https://gofan.co/app/events/447680?schoolId=IL16685
All fans will be admitted into the game. Should a fan not have a smartphone to purchase tickets online with , we have a plan in place to assist them. Earlier in the week we recommended using a specific gate if help is needed, however that is not necessary now as we are prepared at all three gates to help fans with their tickets and admission into the game. See you at the Snakepit!

Midterm Grades will be posted Wednesday, November 10th at 4 PM on Lumen.

Country Financial Agents awarded a $750 check to our 7th grade teachers for device charging stations in their classrooms. Thank you Jody Smith, Tia Morgan, and Bill Stinson for your support of our Aces!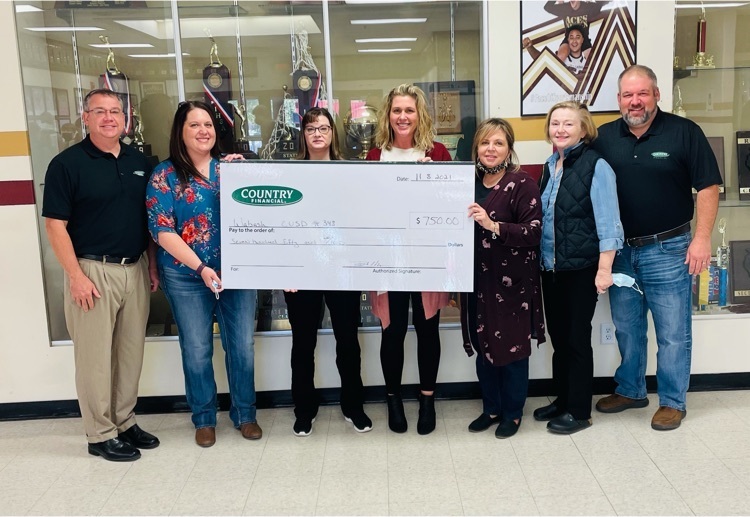 The Mt. Carmel Junior High School Girls basketball game scheduled for Monday, November 22nd against Owensville has been moved to this Tuesday, November 9th at Mt. Carmel Grade School starting at 5:30pm.

MCHS/MCJHS will be participating in a Law Enforcement Drill in the afternoon on Wednesday, November 10th. This type of drill is not only mandated by the state of Illinois, but it is also good practice as with any other drill. If you have any questions, feel free to contact the school office.

MCJHS would like to thank Christy Mayberry with our local health department for educating our students on the harmful effects of tobacco and vaping.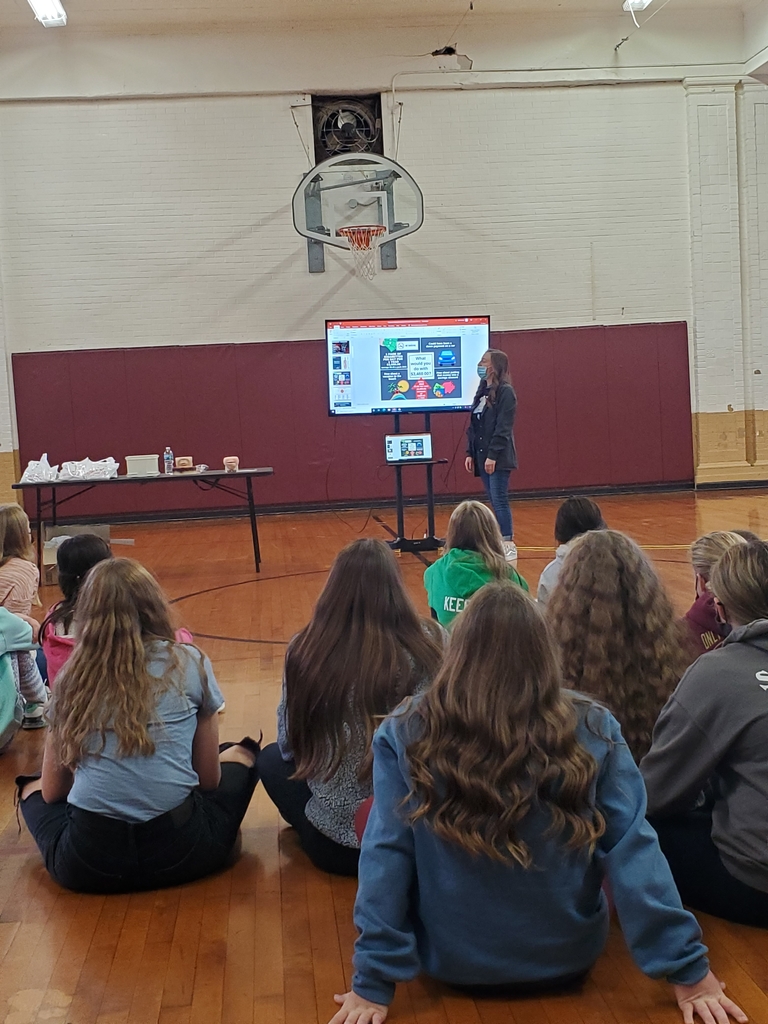 The Illinois Assessment of Readiness scores from last school year are in. Parents have the ability to view their child's scores online. If you would like access to your child's scores please call the MCJHS Guidance Office at 262-8886 and we will give you the code and directions on how to view them online. We can also provide you with a paper copy of their scores if you would prefer.

As a reminder, picture retake day is coming up on Thursday, October 21st. This is for those students who did not get their picture taken in early September or if you would like to return your original pictures and get them retaken for a new set. If you have any questions, please call the school office at 618-262-5104.