The Grinch stopped by the District Office today. He made himself at home and left a generous gift for the Superintendent.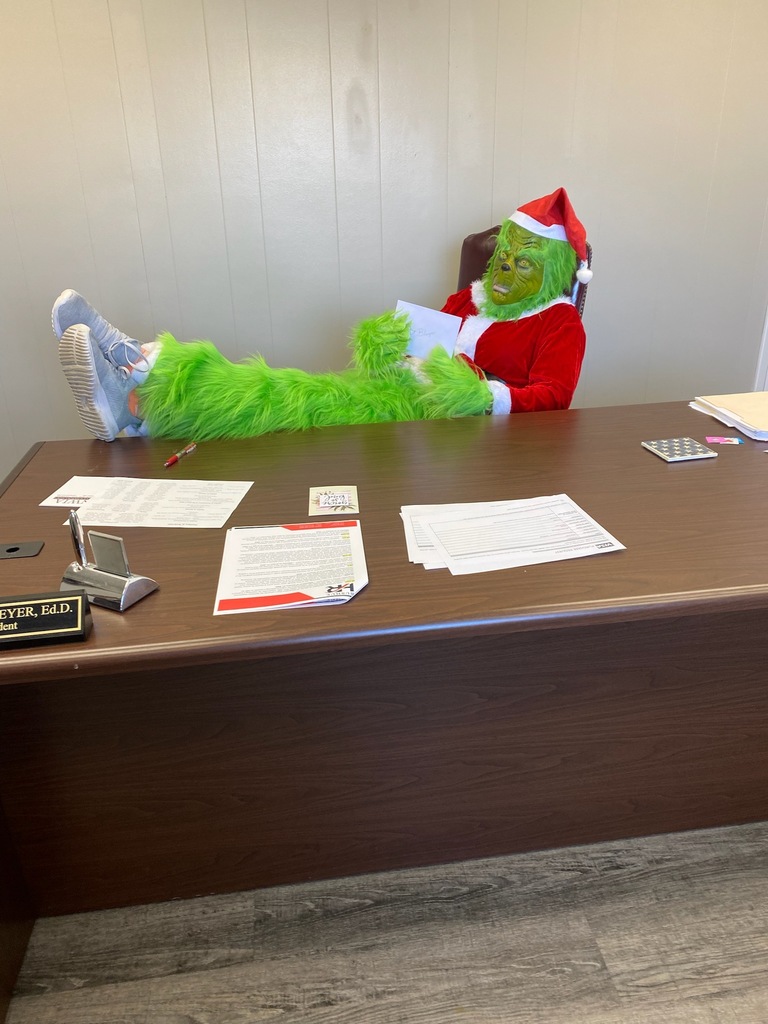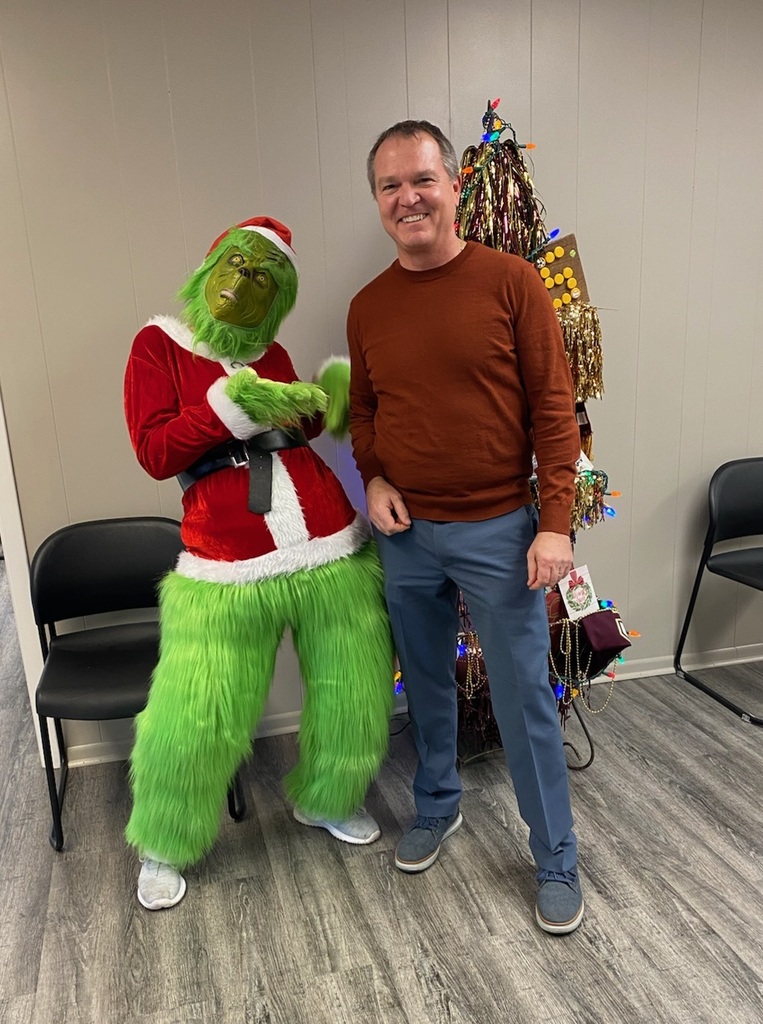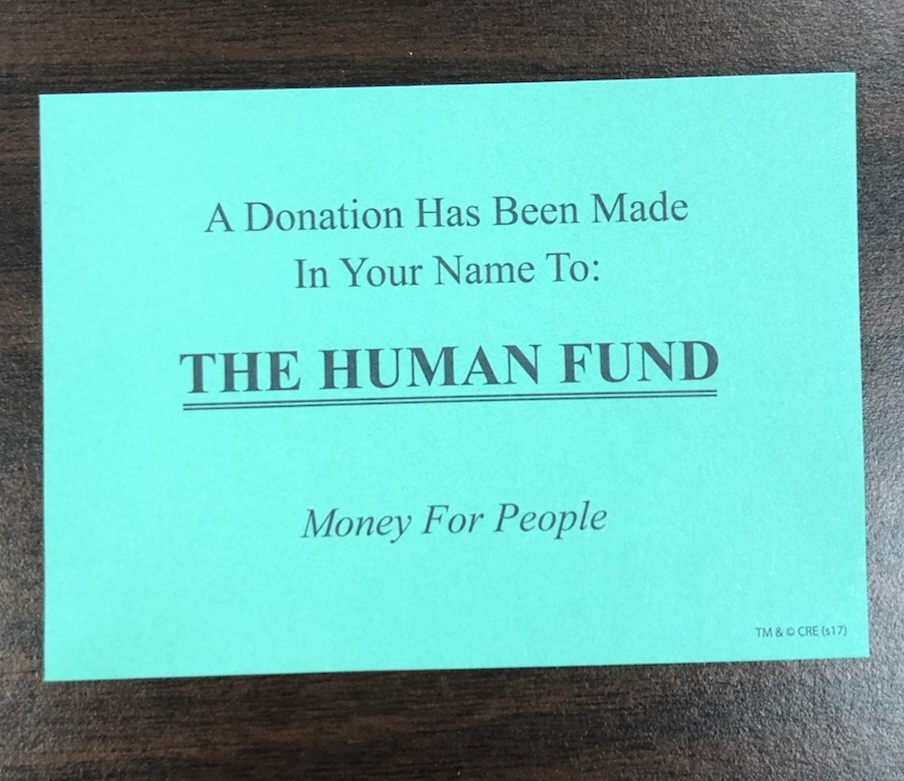 MCHS Woods and Construction Department is accepting bids for three decommissioned workbench table tops. See Bid Notice below.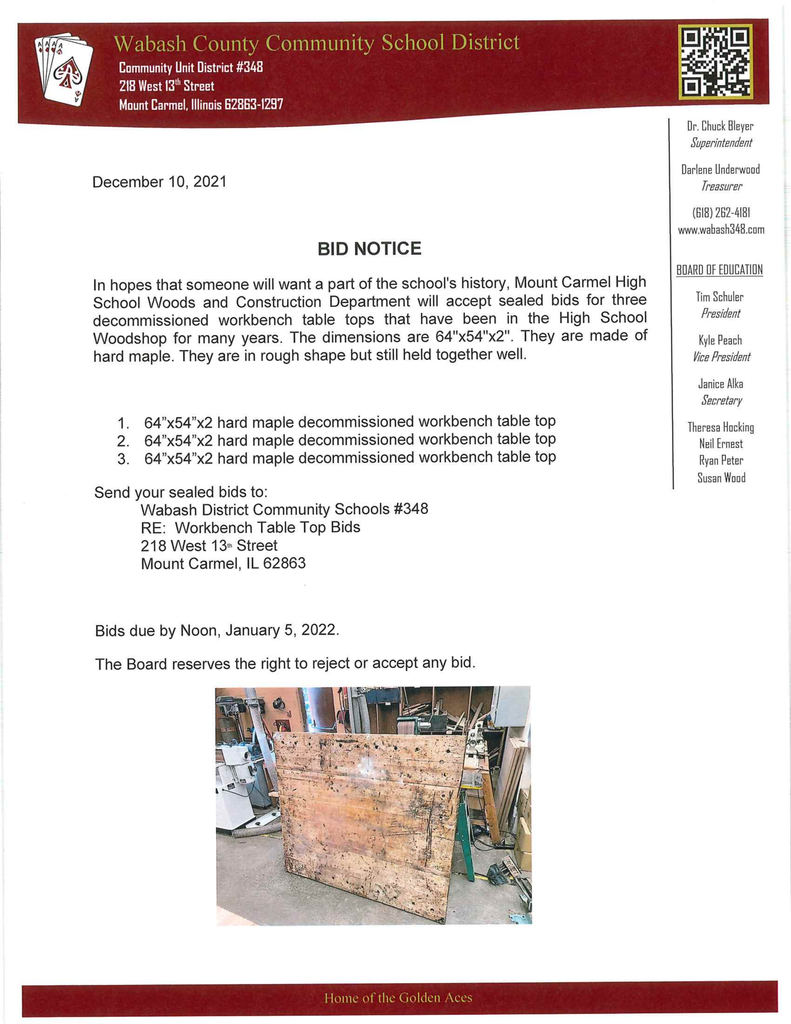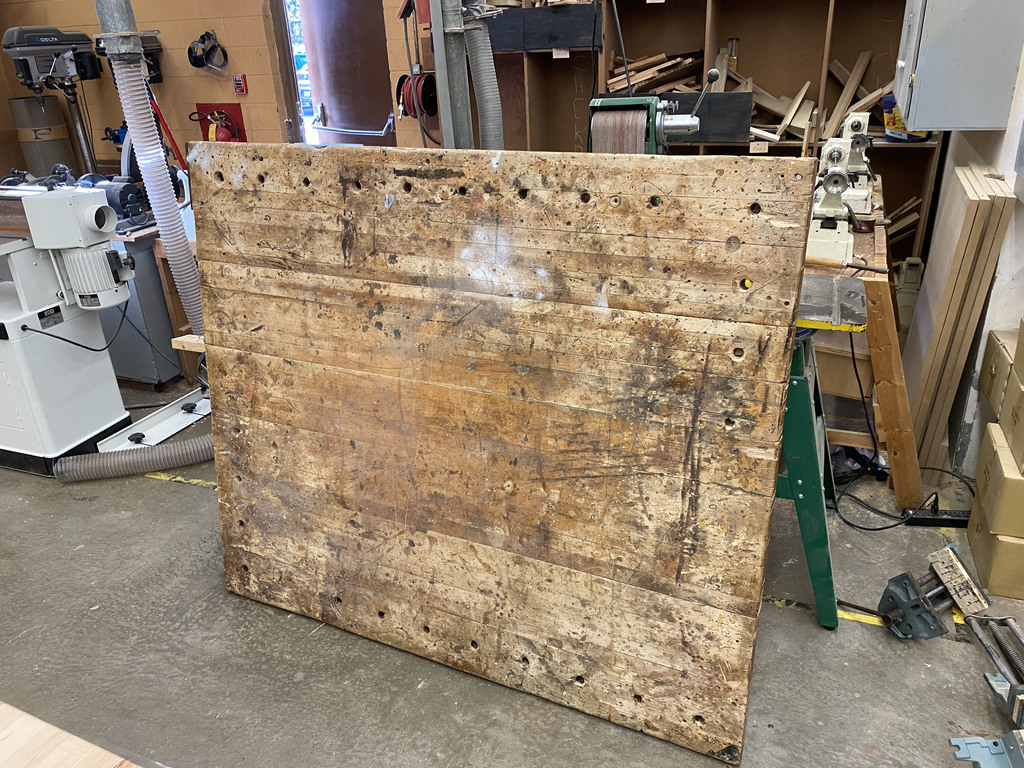 THE LAST MCHS CHOIR MADRIGAL PERFORMANCE IS TONIGHT!!! Don't miss this funny, laugh out loud, medieval comedy show and heart-warming carols from the MCHS Choir!! 6 p.m. Doors open at 5:15 p.m. Venue: Community Church of God, 1532 College Drive, Mt. Carmel. $5. Tickets at the door or
kwright@wabash348.com
.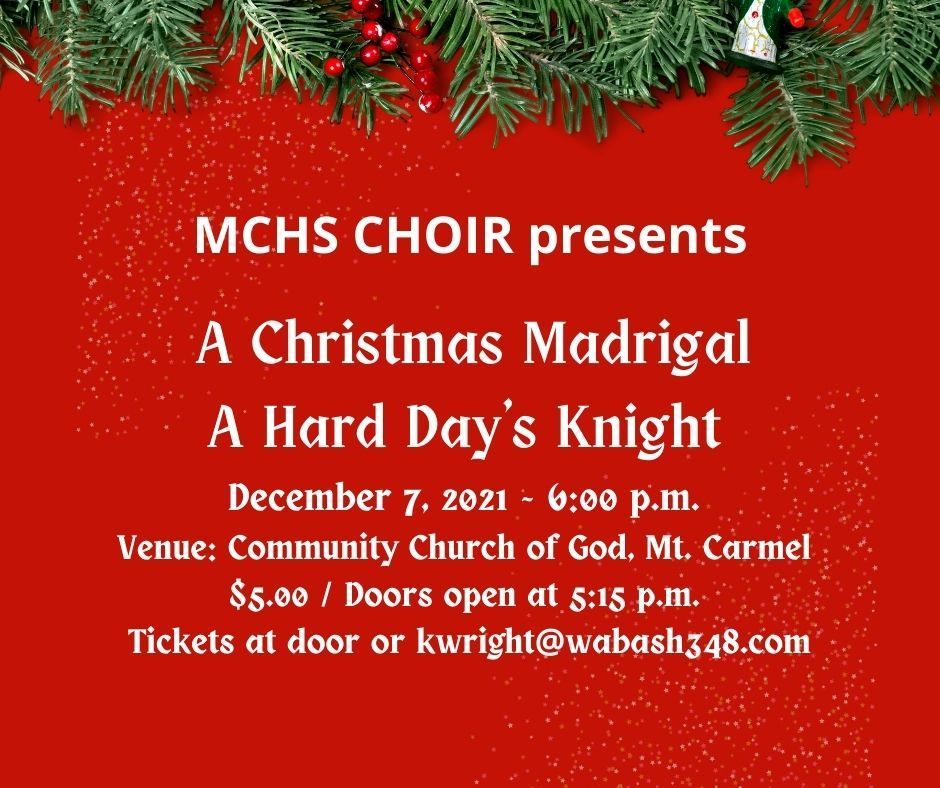 Mt. Carmel High School Lady Aces Golf Team State Champions presented Dr. Bleyer with a super cool shirt! Go Aces!!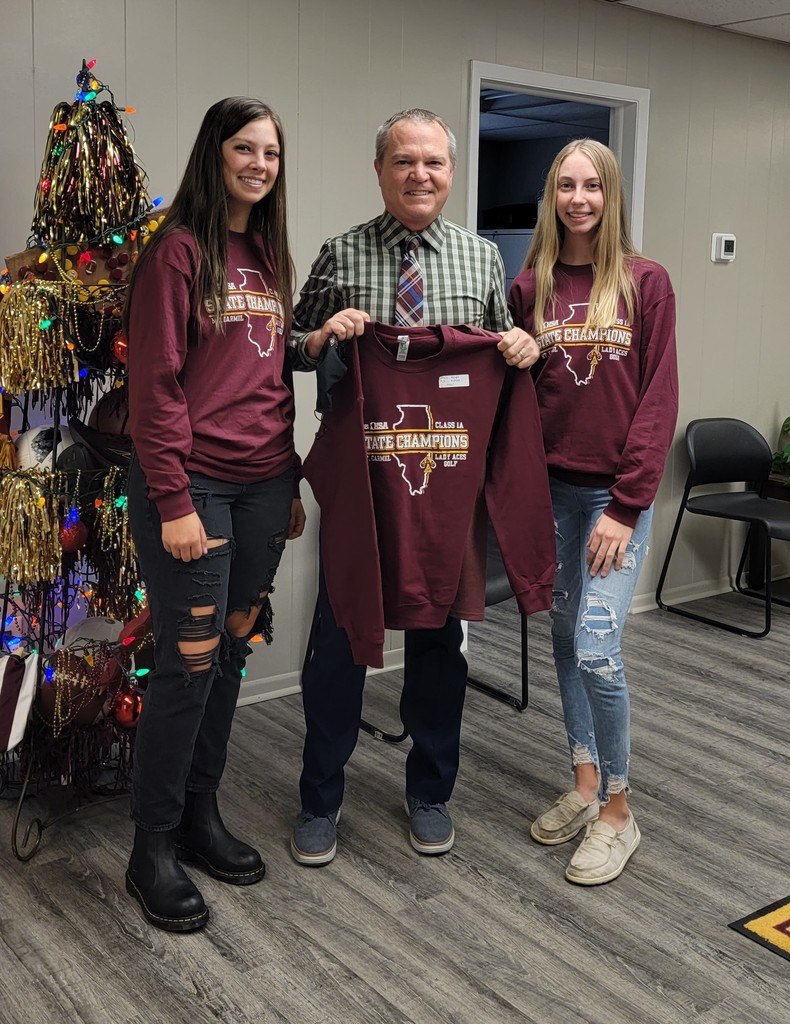 On Friday, September 24th, the Wabash County CUSD #348 School Board approved a COVID-19 Testing policy that allows for students that are subject to quarantine by the local health department to test back into school. This is a major development in the continuous struggle to keep students in school. This 'testing in' approach was made available September 20th by the Illinois Department of Public Health. The only way a student may 'test in' is by having a parent or guardian sign a consent form for the the school nurse to perform a test. This form and the policy may be found on the Wabash CUSD #348 District Web Page under Covid 19 Information, Updates and Resources. For any other information, please contact your child's school office. Stay Safe and Go Aces!

Parent Consent for Student Covid-19 testing form >>>
https://5il.co/zlo3
<<<. Learn more about it here >>>
https://5il.co/zlo4
<<< The new covid-19 testing information & consent form is on the COVID-19 INFORMATION, UPDATES AND RESOURCES page (https://www.wabash348.com/page/covid19) as well as the HEALTH INFORMATION page. (https://www.wabash348.com/page/health-information) The parent consent testing form is also in a BUTTON on the District website. It is also available in DOCUMENTS in COVID-19 and Health Information.
This year marks the 40th anniversary of the 1981 State Championship Football Team. This year we were able to purchase uniforms as a tribute to that team and the other great Aces teams of the past. We would like to thank our "Outfit an Ace" corporate sponsors for making these "Throwback" uniforms possible. Come check them out tomorrow night!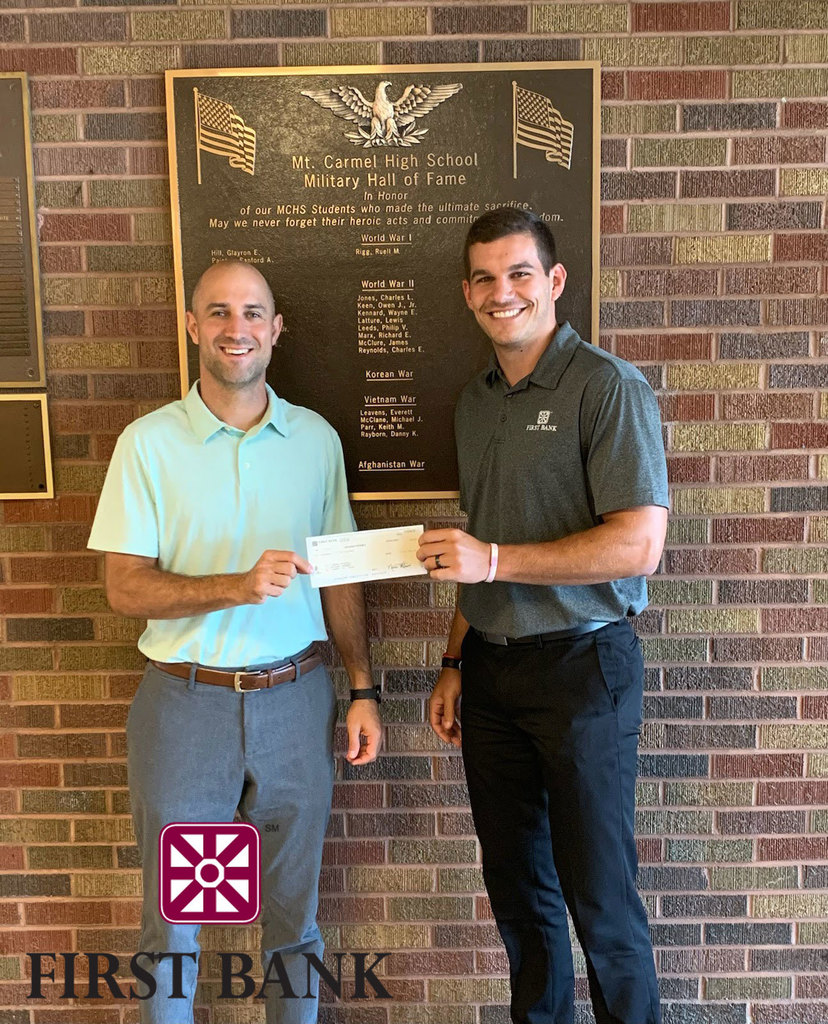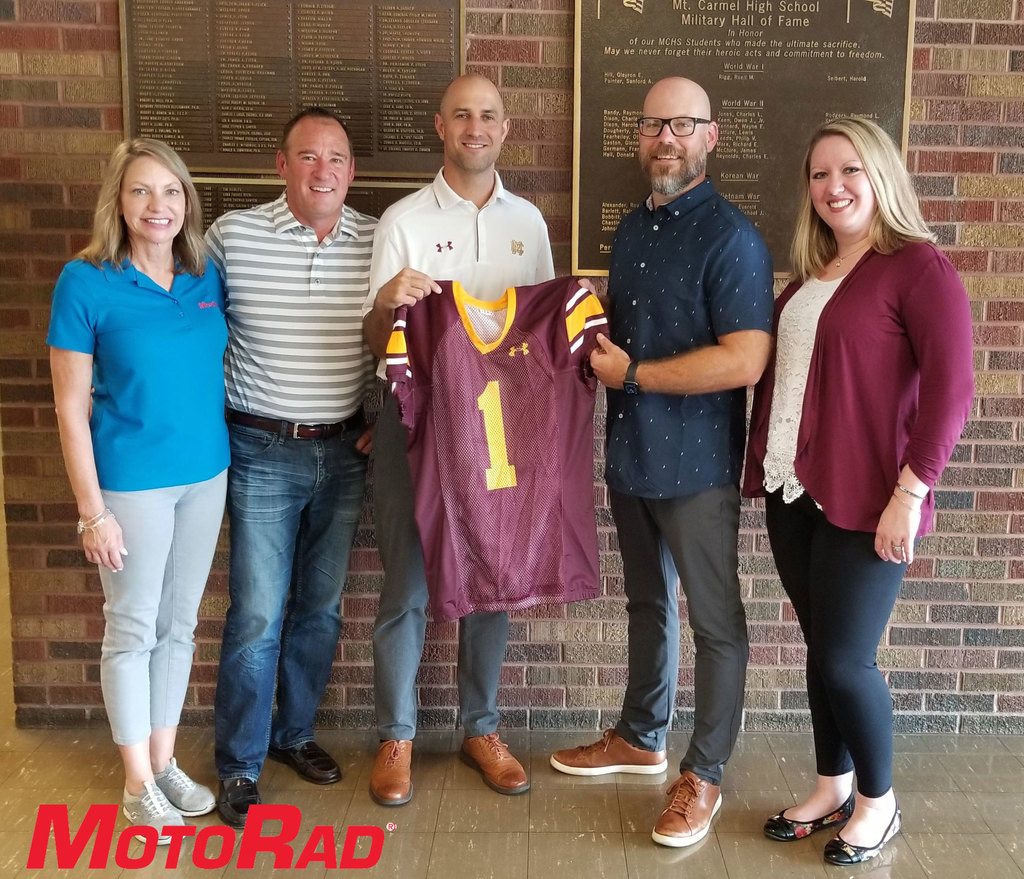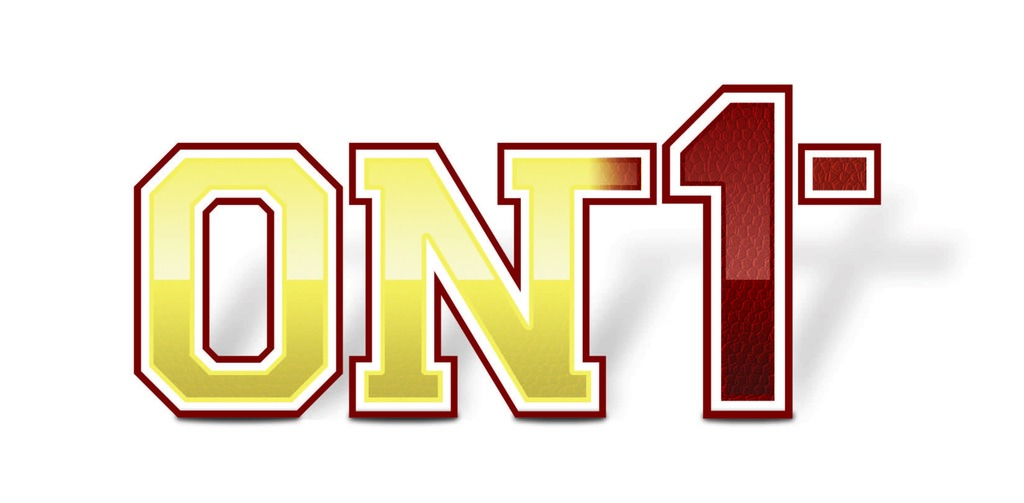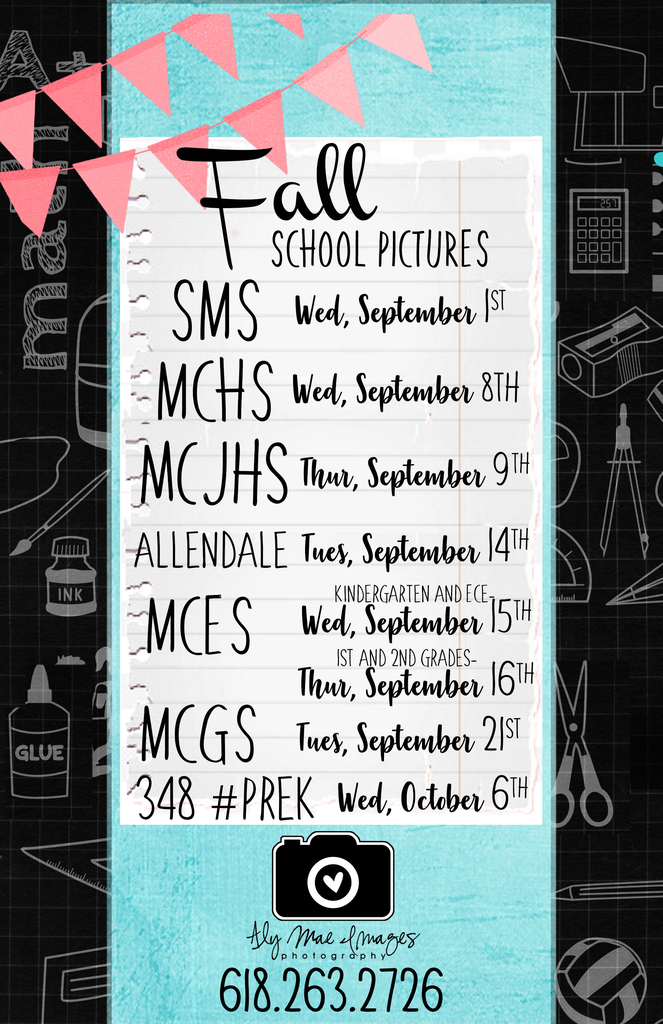 The Board of Education of Wabash County CUSD #348, will accept sealed bids for two gas buses and one diesel bus. See flyer for more information.

What is the appropriate age for my child to have a cell phone or social media? Is this video game too violent for my kid to play? How much time is too much screen time? If you have ever asked yourself any of these questions, District 348 has created a page just for you! Explore the Family Engagement Resource page for tips, articles, reviews, presentations, and family activities in order to stay up-to-date with ongoing technology trends. Common Sense Media is the leading source of entertainment and technology recommendations for families and schools. There are a variety of topics including online safety, social media, cyberbullying, media balance, and much more!
https://www.wabash348.com/page/family-engagement-resources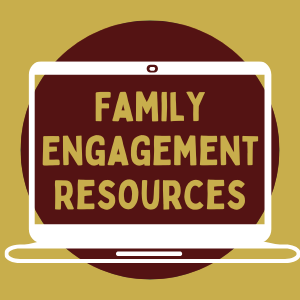 SEPTEMBER 8th and SEPTEMBER 9th @ Mt. Carmel Grade School, parents do not need to be present. Dental Safari is a mobile dentistry unit that is based out of Southern Illinois. They provide dental services to students who do not have access to a dentist or a dental home. Wabash Community School District #348 has teamed up with Dental Safari to provide dental services to those students who do not have access to dental services. Dental Safari will provide a dental exam, dental cleaning and dental sealants. All Kindergarten, 2nd grade, 6th grade and 9th grade students are required to have a dental exam completed prior to the end of the school year, so if you lack access to a dentist this opportunity may be just for you. If you would like for your child to participate in this service please scan the barcode on the flyer and complete the form. If you have any questions please feel free to call 618-262-5104. Thank you! Stephanie Kolb RN, BSN, PEL-CSN.

The Wabash County CUSD #348 School Board will be allotting a 30 minute public comment time at Monday, August 9th Special Board Meeting at 7:00 p.m. Individuals desiring to address the Board will need to sign in at the entrance. In case there are others wishing to address the Board, the Board is asking that visitors keep comments to two minutes.


Online Registration for Wabash CUSD#348 is now open. You can find registration information on the district website. School offices will open July 26-August 6, 8 a.m.-2:30 p.m. This is also a reminder that HEALTH RECORD drop-off will be open tomorrow (July 19th) from 8 a.m.-12 p.m. and again on July 26th, 8 a.m.-12 p.m. and 5 p.m.-8 p.m. at the Mt. Carmel High School building for all students requiring health information.

Today, the Illinois State Board of Education clarified mask wearing guidance that aligns with the Illinois Department of Health and the Center for Disease Control and Prevention. The clarification will allow local decision making on preventing and combating COVID #19.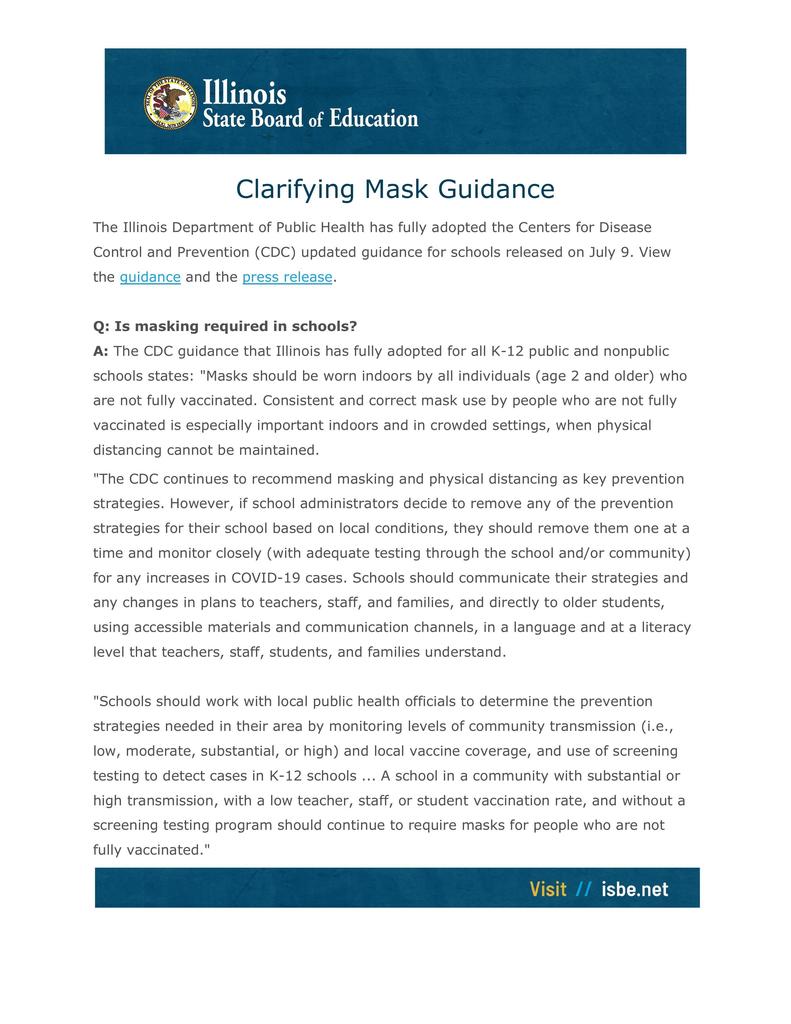 Registration portals for the 2021-2022 school year will be locked for students requiring health records for entrance. Those students entering Kindergarten, 6th grade, 9th grade and 12th grade are required to have physicals and/or immunizations for entrance into school. The Mt. Carmel Jr/Sr High office will be open to drop off those health records so portals can be opened on the following days and times. Monday, July 12th 5-8 PM Wednesday, July 14th 8-12 PM and 5-8 PM Monday, July 19th 8-12 PM Monday, July 26th 8-12 PM and 5-8 PM Stephanie Kolb RN, BSN, PEL-CSN Certified School Nurse Wabash CUSD #348

Attention SOPHOMORES, JUNIORS AND SENIORS!! Free sports physicals are available at Wabash General Hospital for the 2021-2022 school year, and appointments are mandatory. Please call 618-263-6340 to schedule.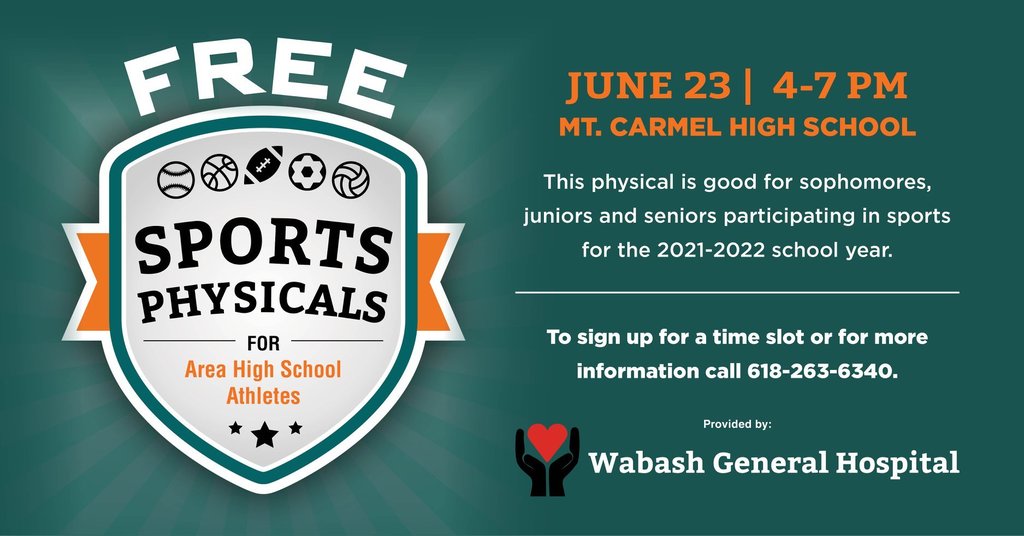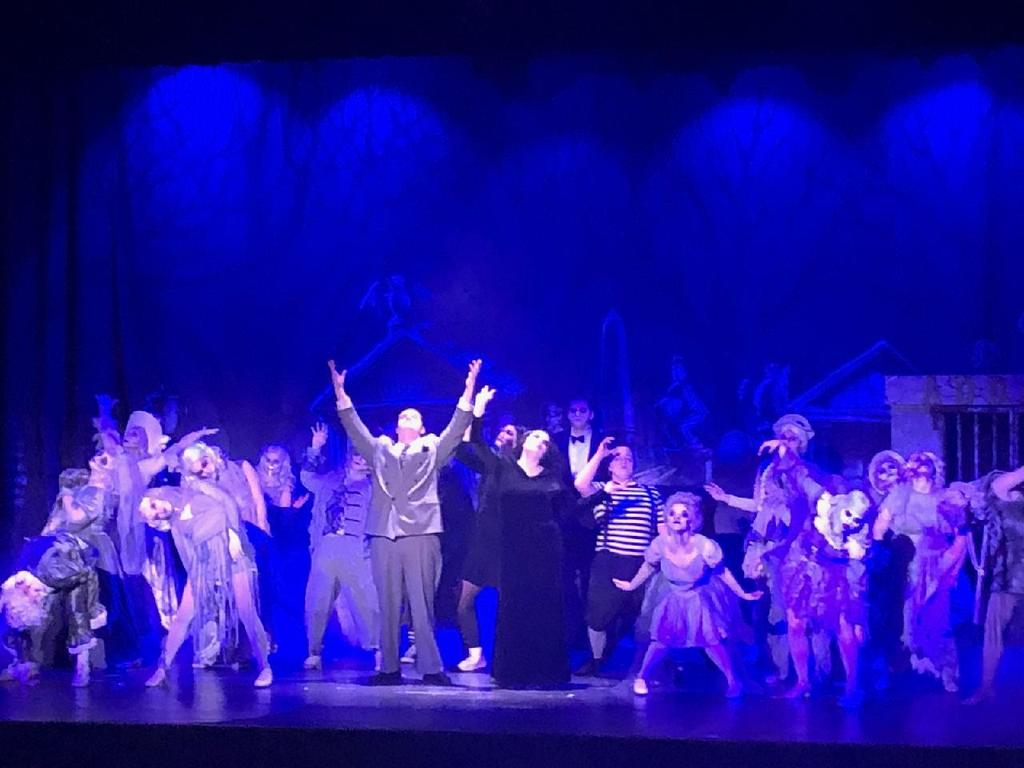 PARENT MEETING is scheduled for Wednesday, April 21st at 7 p.m. at the High School, room #140 (Mr. Simmon's room) for PARENTS of students interested in trying out for the 2021-2022 MCHS cheer team.

Great News! The MCHS Musical, The Addams Family ONLINE STREAMING purchase link is ready!! Click this link to order your virtual performance >>>
https://mtcarmelhs.booktix.com/
<<<